Lauren Salisbury is the founder of Something In Her Ramblings, a travel blog aimed at inspiring women and solo travelers to explore the open road. A California native, she has found the best way to get to know a region of the world is to live there, and with that in mind has worked in four countries.
While earning a bachelor's degree in journalism from the University of Maryland, she wrote for NBC News and spent six months living in Melbourne, Australia. After graduating, she moved to Florida to work in Public Affairs at Walt Disney World Resort. In 2013 she took a leap of faith and left her settled existence in the United States behind to teach English in Madrid. During this year she fulfilled her goal of visiting 25 countries in her 25th year of life.
Lauren's next adventure takes place in Costa Rica, where she is currently living in the rainforest and working as Social Media & Marketing Manager for Outward Bound.
Lauren can be reached at lsalisbury24@yahoo.com.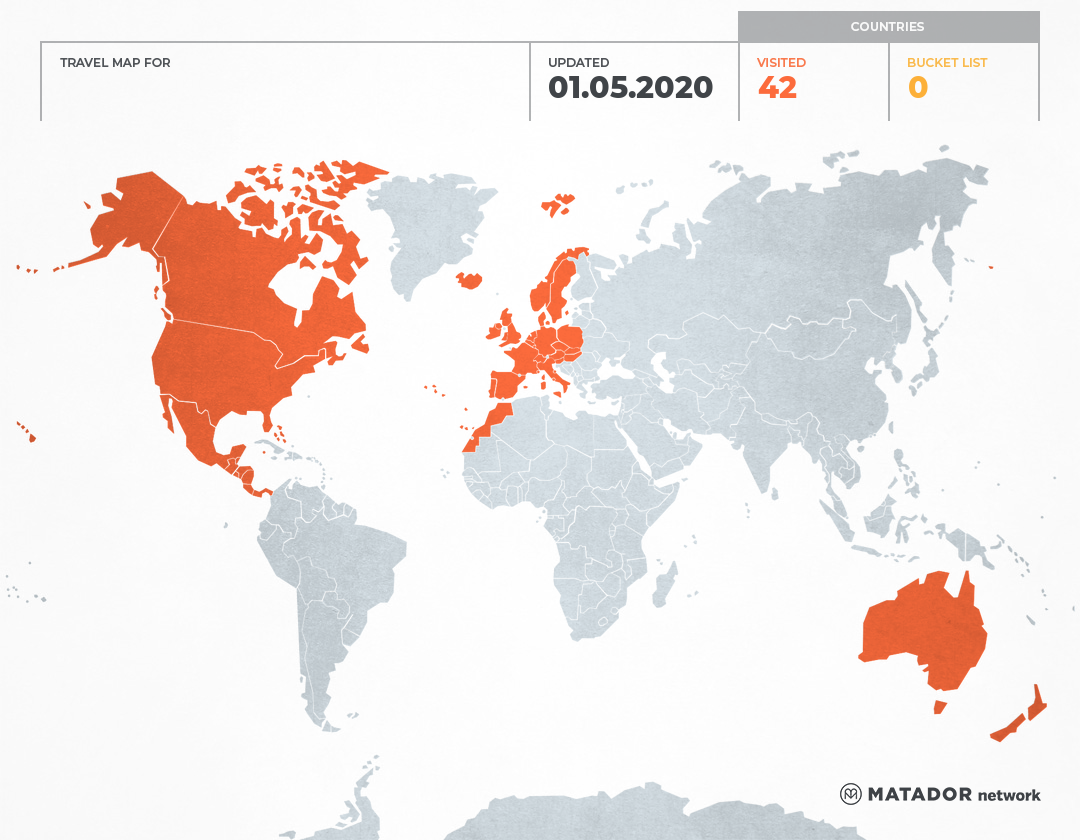 Lauren has been to: Australia, Belgium, Bahamas, Belize, Canada, Switzerland, Costa Rica, Czech Republic, Germany, Denmark, Spain, France, United Kingdom, Honduras, Hungary, Ireland, Iceland, Italy, Cayman Islands, Luxembourg, Morocco, Monaco, Mexico, Netherlands, Norway, New Zealand, Poland, Portugal, Sweden, Slovenia, Slovakia, San Marino, United States, Vatican.
Get your own travel map from Matador Network.