In a city known for beer and beer halls, a visit to Munich really isn't complete without at least a step inside Hofbräuhaus, one of the oldest and certainly most famous.
A Step Inside Munich's Hofbräuhaus
Founded in 1589 by the Duke of Bavaria, Wilhelm V, Hofbräuhaus has long been a staple of Germany's beer capital.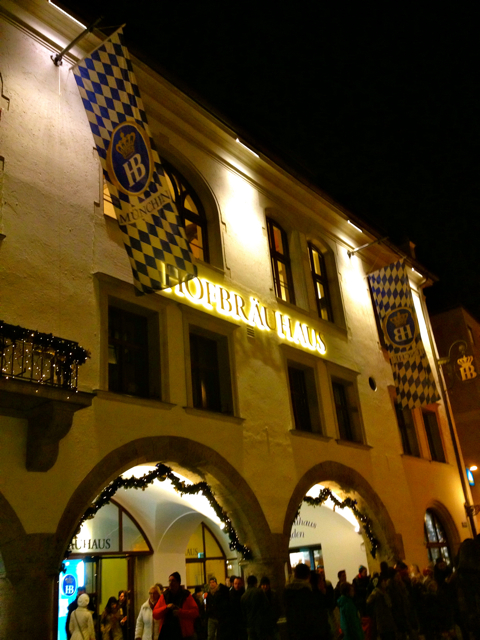 It's loud. It's crowded. It's touristy. But it's also overflowing with beer and a great way to experience the atmosphere of Octoberfest at any time of year.
The hall is filled with long, wooden tables. The restaurant is packed most evenings and it's a seat yourself kind of joint, so expect to make a few rounds in search of an open table.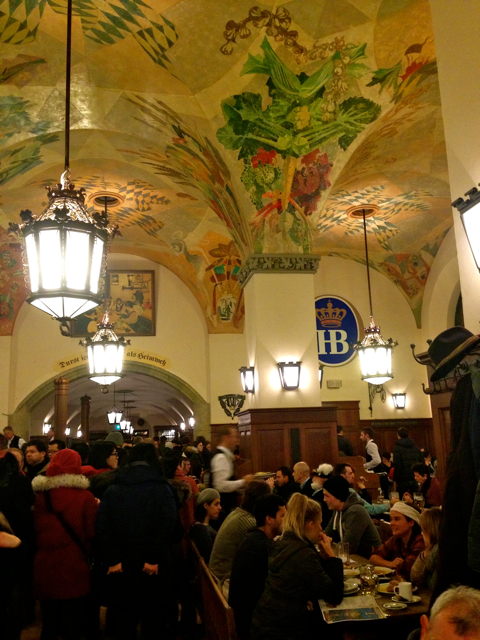 If you are in a small group or alone you will be dining next to strangers. While initially this is a little uncomfortable, especially if you're a solo traveler like me, it's actually a really nice change and makes it easy to meet new people. I ended up sitting next to a mom and daughter from the United States and it made for a nice evening of beer and conversation.
Most nights a week there is a band playing live Bavarian music that also helps enforce the jolly, Octoberfest mood.
Beer is served in giant liter mugs räuhaus and there's four types – light, dark, sparkling or non-alcoholic, but who wants that?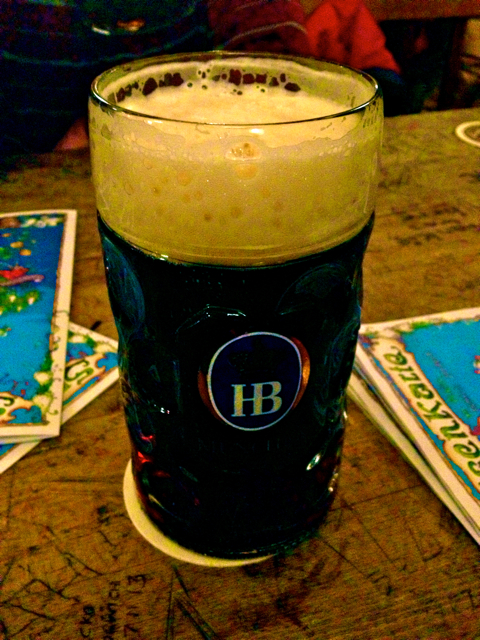 Food prices are relatively cheap and plates are served heaping with food.
I started off with a delicious potato soup with root vegetables.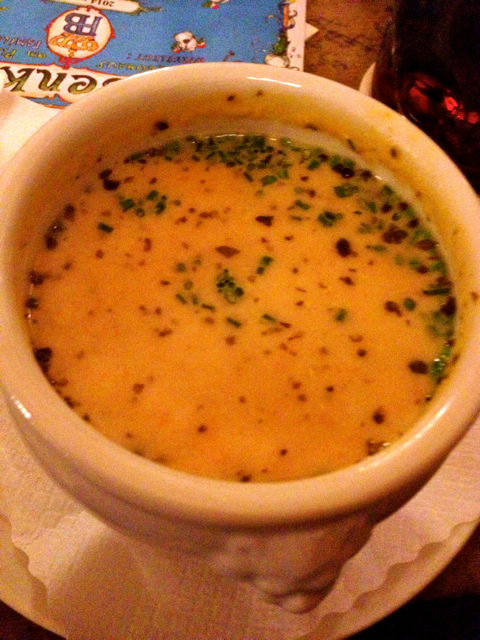 For my main course I had the Munich Sauerbraten of Alpine Ox. Translation: beef pot roast marinated in sour gravy served with bread dumplings and cranberries.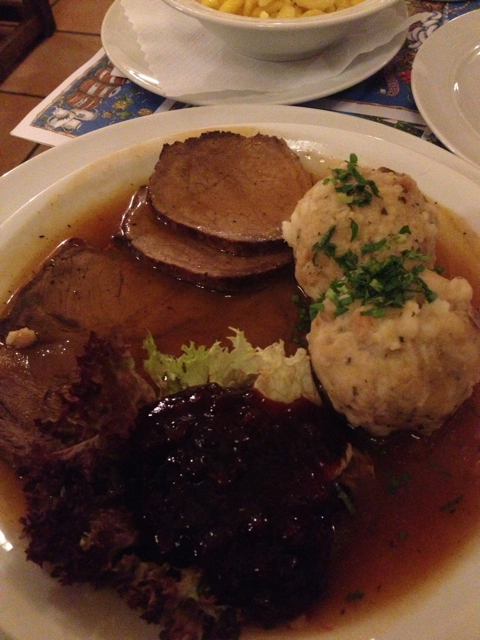 Women in Octoberfest dresses walk around selling pretzels and I couldn't resist sampling one of these as well.
Needless to say I left Hofbräuhaus stuffed and happy.