From the smart streets of downtown, up winding hills lined with palm trees and the finest examples of French architecture, the yellow L'Open Tour bus rolls through the city.  The warm sun beams bright, filling my mom and I with warmth as we sit atop the open top bus and take in the sights of Nice. The bus twists and turns back down the hillside, passing French Riviera mansions adorned with walls of flowers when suddenly our view is filled with the sparkling blue of the Mediterranean Sea.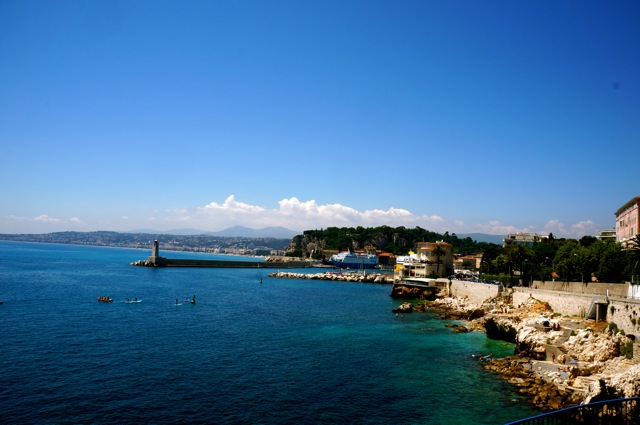 I know what you're thinking: Nice sounds nice.
Oh yes it is.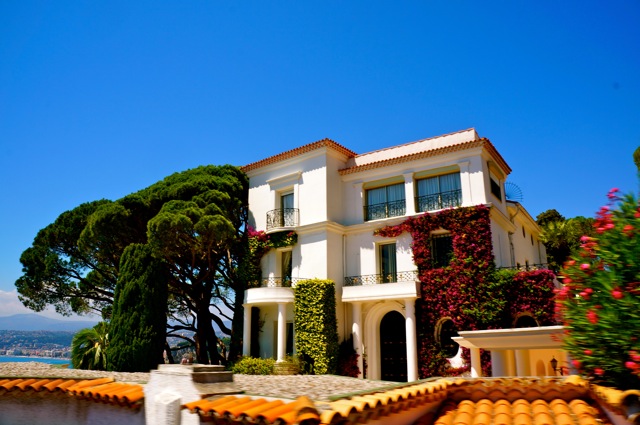 The capital of the French Riviera, Nice is the second most popular vacation destination in France behind Paris, according to TripAdvisor. The seaside city is the fifth largest in France and famous for its luxurious hotels and restaurants, charming Old Town and long Promenade des Anglais that runs along the rocky beach.
Nice Bus Tour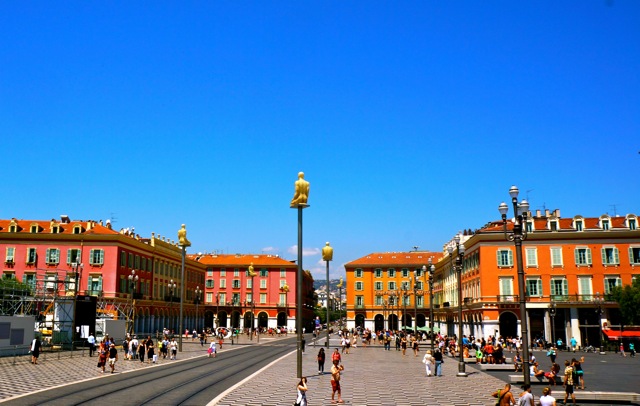 With 14 stops and a detailed commentary, the Nice Hop on Hop Off bus tour is a great way to begin your exploration of this Mediterranean city.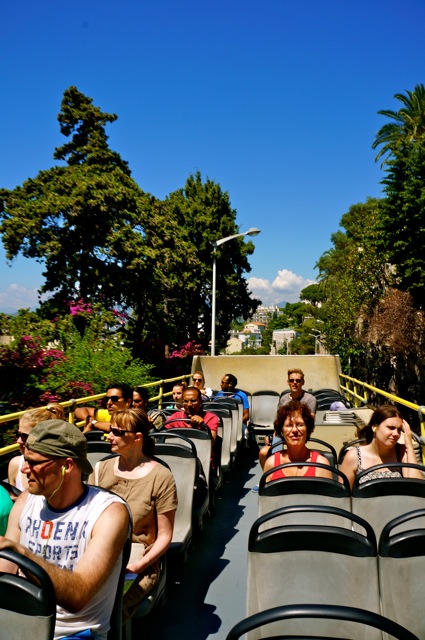 Cimiez Neighborhood
One of the highlights of the tour for my mom and me was the stop in the Cimiez neighborhood and visit to the Cimiez Monastery. The monastery has been hope to Franciscan monks since the 16th century. In addition to the beautiful chapel, the grounds of the monastery are home to gardens.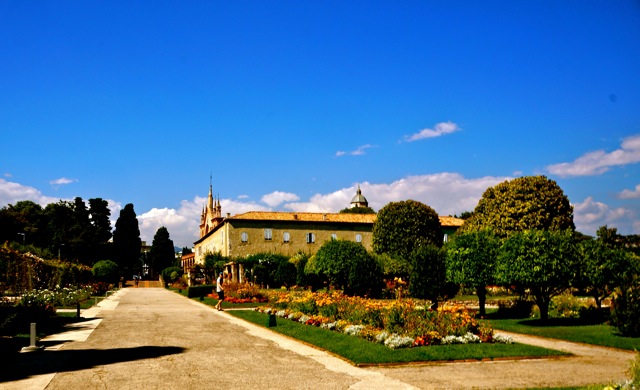 A site with Roman Ruins is also just a short walk from the monastery.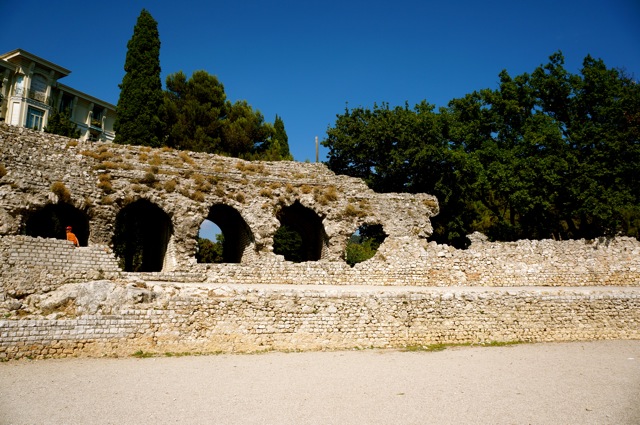 Nice City Port
Another favorite stop was the city's port. From the port we took a short walk to a public beach. The beaches in Nice are very rocky. We found a nice spot to sit on the rocks, sunbathe and cool off with a jump into the sea.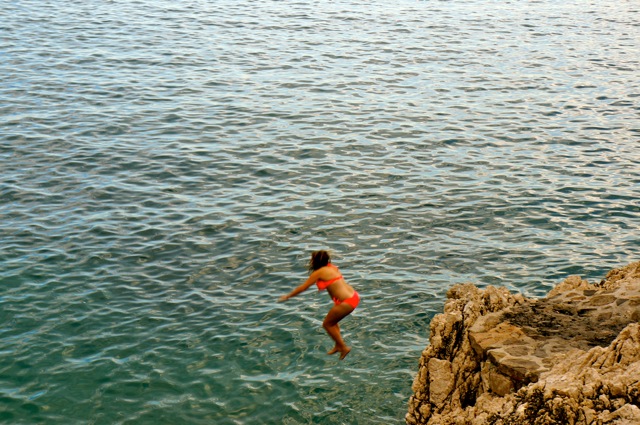 Ok, I jumped. My mom used the stairs.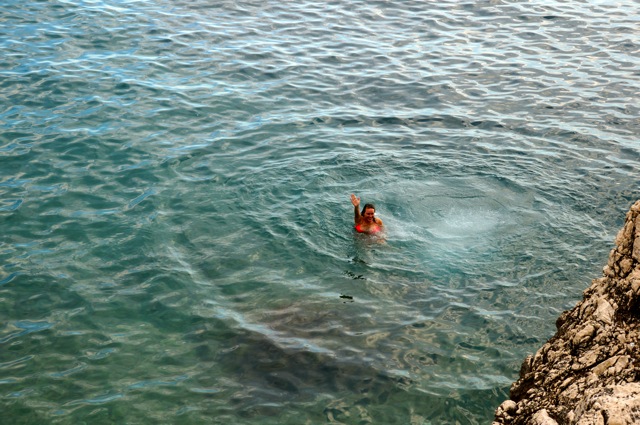 After relaxing here for a few hours we caught another bus back to the city center and made it back to the Promenade des Anglais just in time for sunset.
With frequent running buses, a multitude of stops and interesting commentary, the L'Open Tour is a great way to spend a day in Nice.
The Nice Hop on Hop off bus tour has a running time of 1.15 hours. Passengers board at the train station or promenade. Tickets can be bought on board or at the Nice tourism office.
Note: I was provided with complimentary tickets to L' Open Tour Hop on Hop off bus tour. However, all thoughts and opinions are my own.