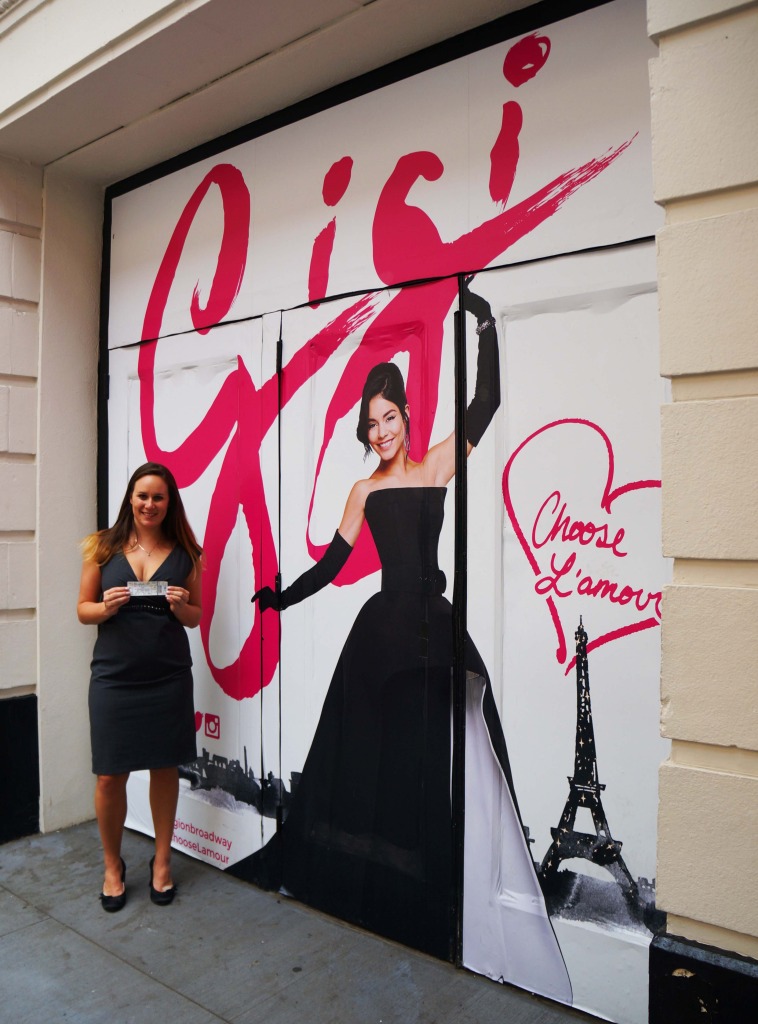 The Eiffel Tower glimmers in the background as a mesh of purple, pink and blue skirts swirls across the stage, and a colorful cast of characters belts out an energetic homage to Paris' favorite drink – champagne.
The night they invented champagne
They absolutely knew
That all we'd want to do
Is fly to the sky on champagne
Corks pop, dresses lift and dancers leap through the sky as bubbles fill the air of the Neil Simon Theatre on Broadway.
This is 'Gigi,' whimsical, light-hearted and fun, bringing to life a dreamy Paris of the Paris.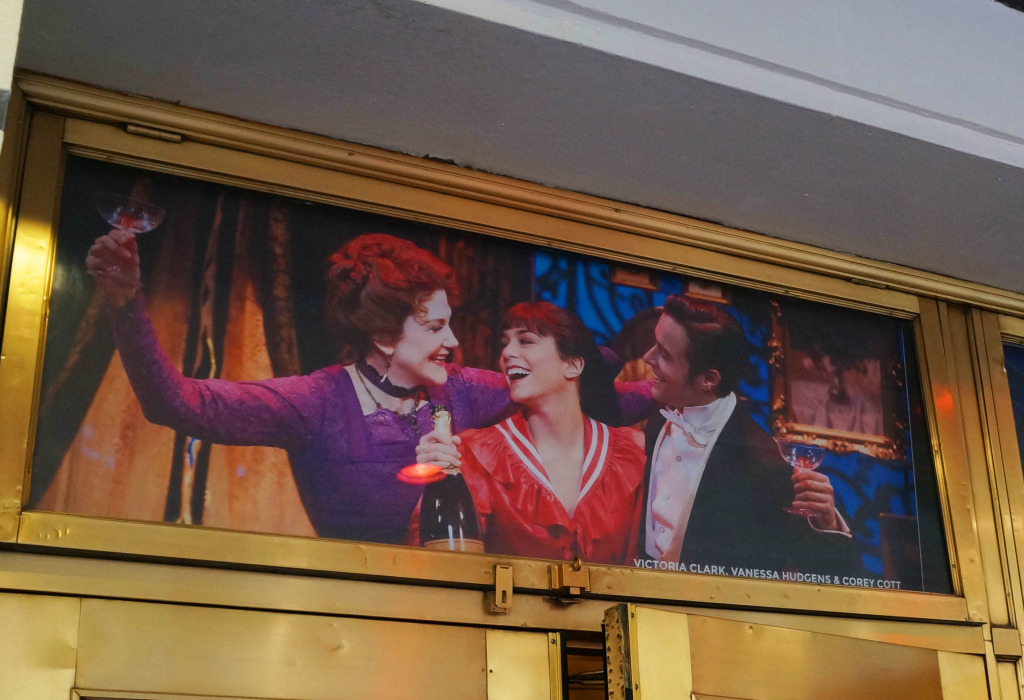 'Gigi' on Broadway Review
Set in the turn of the century, 'Gigi' tells the story of a free-spirited teenage girl who is being groomed to be a courtesan. But Gigi has different ideas for what she wants her life to look like, and when her friendship with eligible bachelor Gaston blooms into something more, she has to decide between following the rules of society or the calling of her heart.
The stage musical, based on a 1944 novella by Colette, first came to Broadway in 1956 staring Audrey Hepburn in the title role. A film version went on to win the Academy Award for Best Picture in 1958.
The 2015 Broadway revival stars Vanessa Hudgens in the title role. Yes, the Vanessa Hudgens who starred in High School Musical. Don't let her Disney Channel roots make you skeptical. Hudgens can act. She can sing. She can dance. And her powerhouse of energy carries the show.
Hudgens is joined by Tony Award- winner Victoria Clark as Mamita and Tony Award-nominees Dee Hoty as Aunt Alicia and Howard McGillin as Honoré Lachaille.
Corey Cott plays the show's love interest Gaston. He is well matched with Hudgens and together they bring great chemistry to the stage.
Steffanie Leigh who plays Liane d'Exelmans, Corey Cott's lady love at the start of the show, steals much of the spotlight as she fills the stage with her divine dancing, sass, beauty and utterly enviable wardrobe.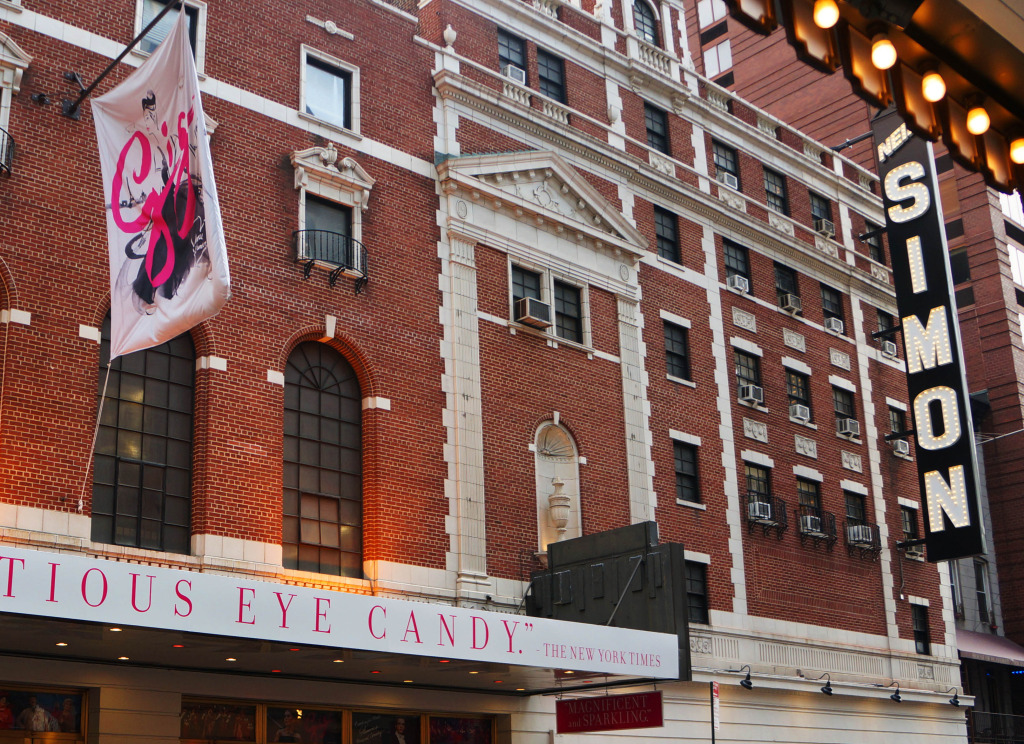 If you've seen the film version, you may notice some changes. The script was modernized to better translate to today's audiences. Gigi's rebuttal of societal customs and gender roles is still a very relatable and modern theme, and a good message for young girls who may be watching this family friendly musical.
Yet, despite the updates, some aspects of this musical don't quite translate to the modern era. There is a long segment about contract negotiations for a certain character to become the lover of another which feels rather dated.
The plot is also a bit light compared to other musicals that are on currently running on Broadway.
But what makes this musical a delight isn't the plot. Rather, it's the wistful dance sequences, enchanting scenery, exquisite costumes, catchy score and classic musical numbers which transport the audience to a nostalgic version of the Paris that we all wish we knew.
Stars on their beat,
Looking down on the sweet,
Intertwining of women and men,
And Paris is Paris again.
Yes, Paris is Paris again on Broadway. 'Gigi's' charm lies in its grand ability to establish a sense of place and bring to life a fun, fanciful world that is a joy to get lost in if only for an afternoon or evening.
Gigi runs Tuesday through Sunday with evening performances on Tuesday, Wednesday, Thursday, Friday and Saturday, and matinees on Saturday and Sunday.
To purchase tickets, visit Ticketmaster.com or call (877) 250-2929. If you are in New York you can also purchase tickets at the Neil Simon Theatre Box Office located at 250 West 52nd Street. Ticket prices are $67- 147.
Note: I received press tickets to review this performance of Gigi. However, all thoughts and opinions are my own.