I have one complaint about my stay at Oslo Hostel Central; the mattress in my 4-bed dormitory was so comfortable, it made it near impossible to get out of bed for my early morning trip to the fjords.
Seriously, since when are hostel mattresses this comfortable? Maybe its because they are from Ikea, as is the mattress pad and comforter, so sleeping here may actually feel more like sleeping in one of those tantalizing Ikea show rooms than in a youth hostel.
Oslo Hostel Central
Oslo Hostel Central is Norway's newest hostel, and all areas, from the rooms to the breakfast nook to the common area feels new, clean and welcoming.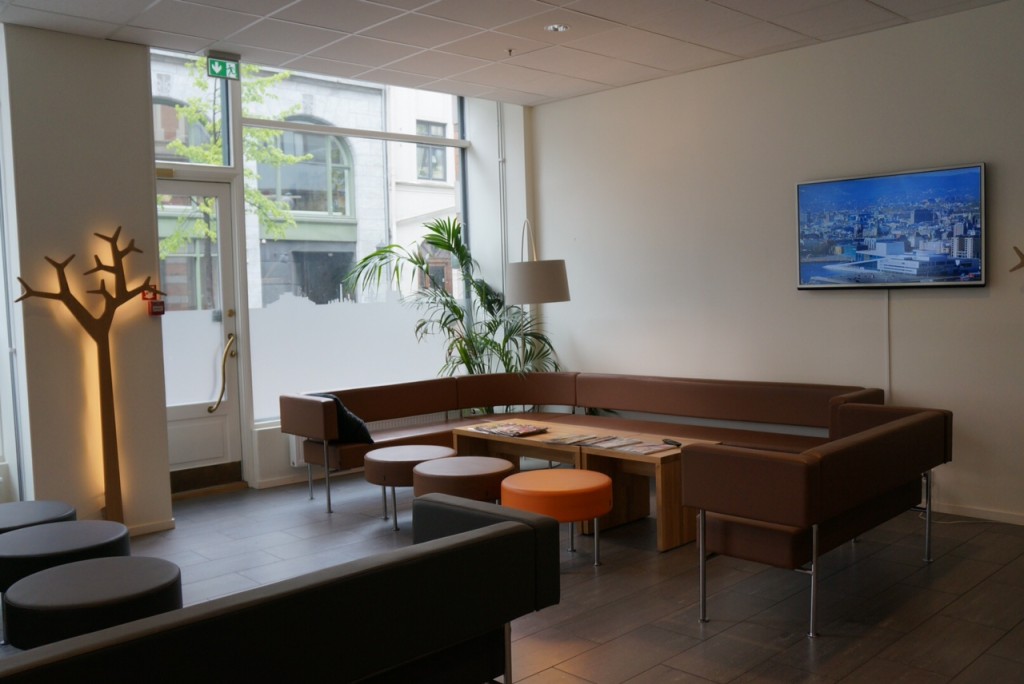 The property's name isn't a misnomer. The hostel is located right in the city centre, less than a five minutes walk to many top points of interest including the Akershus Fortress, Opera House and Karl Johan's gate – the main commercial street in Norway's capital city.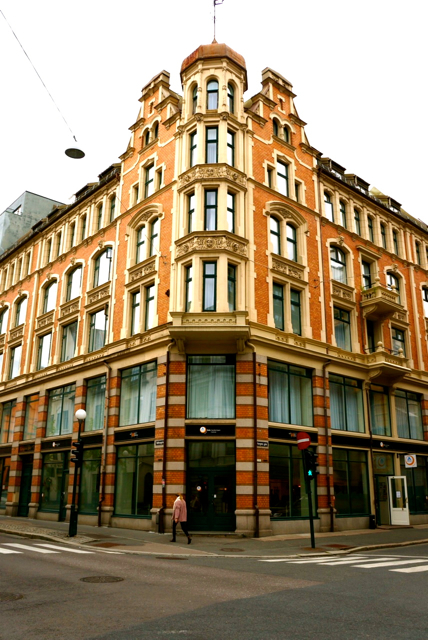 Most importantly the hostel is also a 5-10 minute easily navigable walk from the bus and central train station.
Between an initial late arrival time and both flight and bus delays I didn't arrive to the city center until 1 a.m. and in my exhaustion was able to locate the hostel in just 15 minutes.  This is a testimate to the hostel's amazing location and in no way a reflection of my own abiliies to navigate foreign cities. For someone who travels as much as I do, I have an incredibly poor track record at not getting lost when I arrive to a city and try to find my accommodation.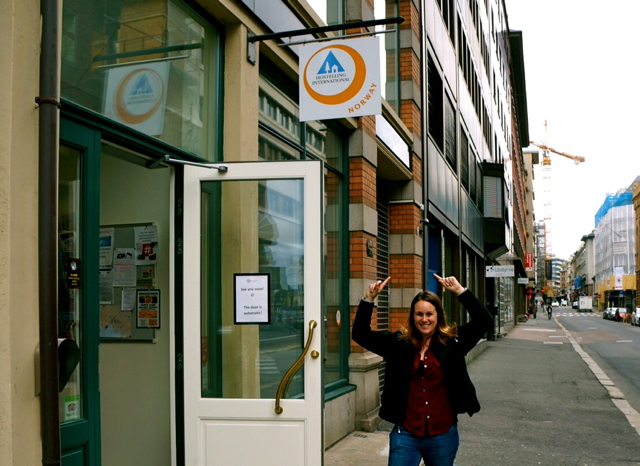 The hostel is also just three short blocks away from The Scotsman, one of my favorite bars I've been to in Europe. There's live music and Norweigan beer (though they'll recommend you go for something Irish instead). And ladies – pretty much every man in here looks like a fit, friendly Viking. 'Nuff said.
But lets get back to the rooms. The 4-bed dormitory I stayed in was really comfortable and homey. There was even a nice soft sofa chair to relax and read in. Each bed has its own locker which has enugh space to store your carry on suitcase and more. The room was also extremely quiet which can be a rarity in the hostel scene.
The room also came with a private bathroom that included a spacious, warm shower. I'm not sure what kind of magic Norway is working but it also felt as if the floor of the bathroom was heated. Getting ready in this cozy, warm space made waking up so early less painful and I am sure will be even more appreciated in the cold of winter.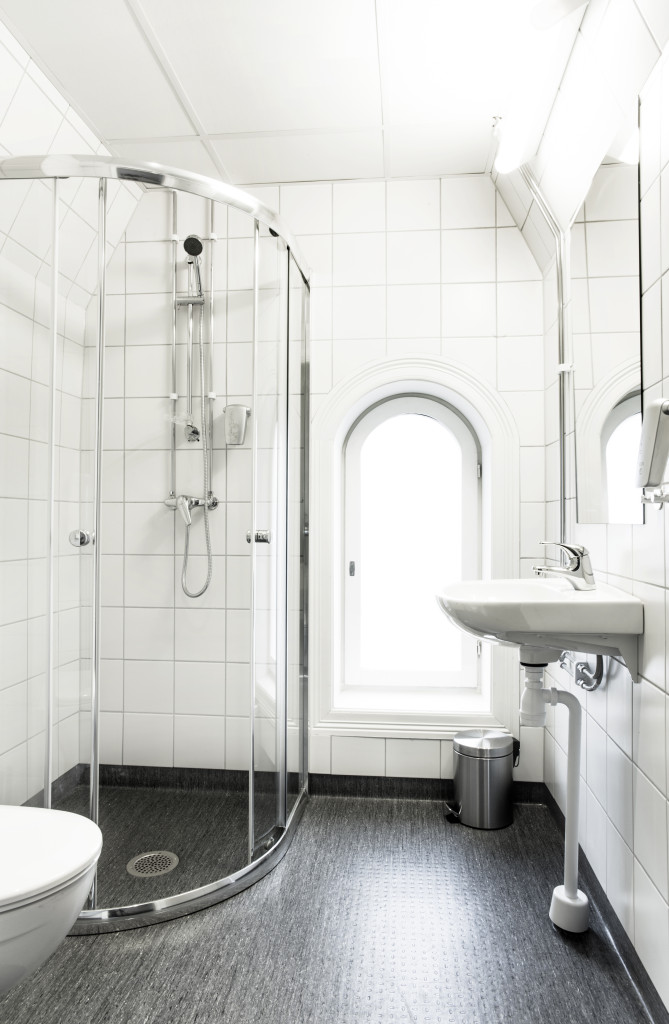 (c) Oslo Hostel Central
Your stay at Oslo Hostel Central also includes access to the breakfast buffet. Unlike the rest of Europe, Norway really knows how to do breakfast.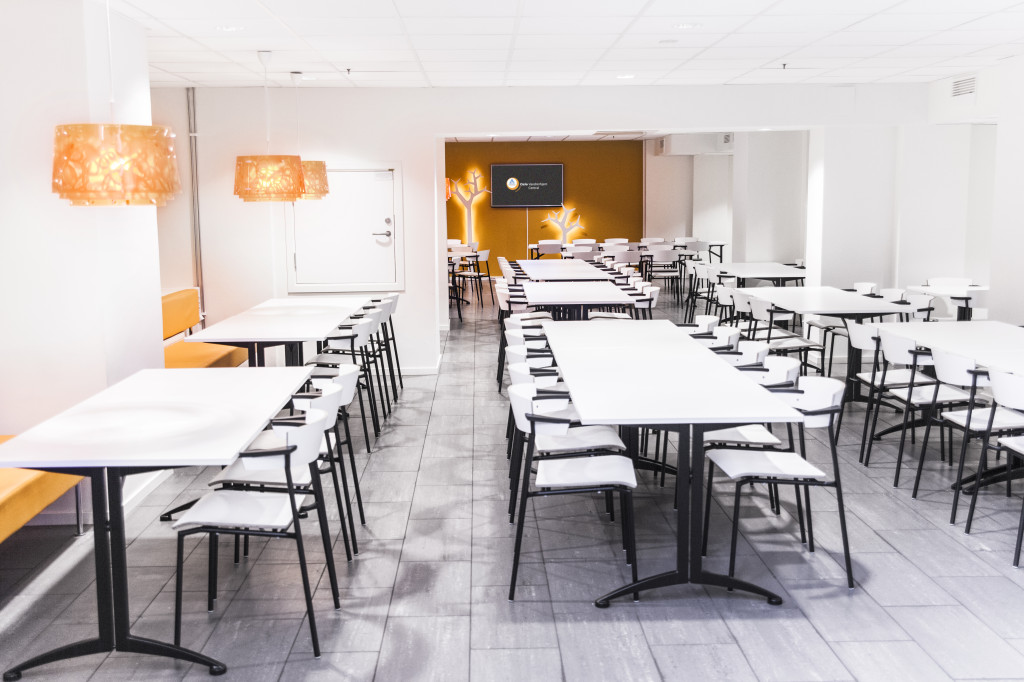 (c) Oslo Hostel Central
In addition to the typical spread of cereal and bread, this buffet also included fruit, fresh vegetables, egg salad and a wide variety of spreads.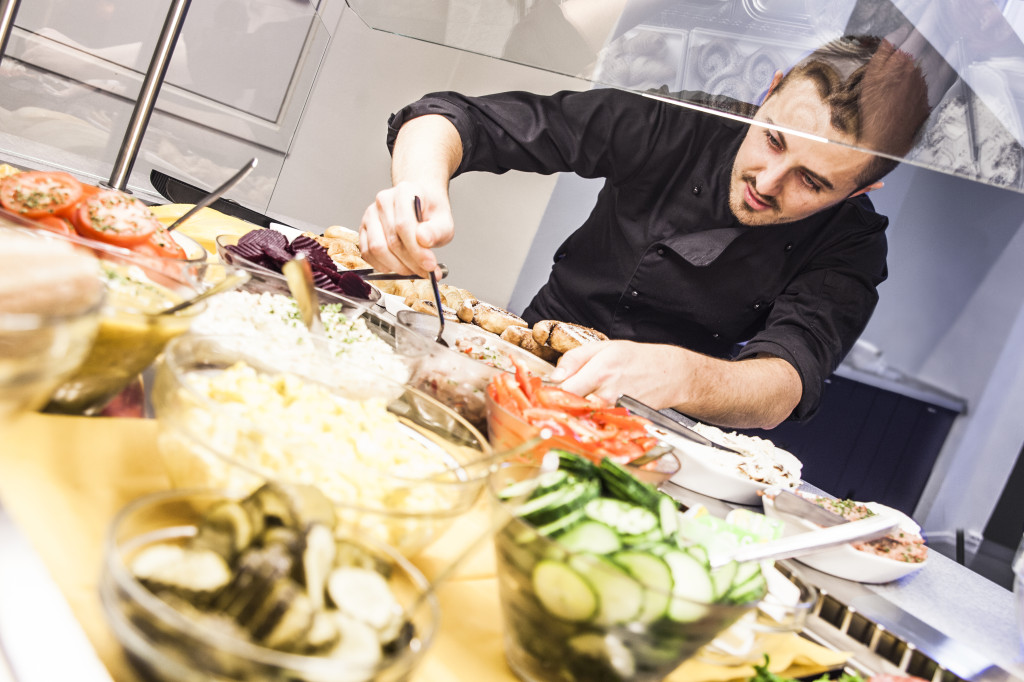 (c) Oslo Hostel Central
If you are looking for one more reason to stay at Oslo Hostel Central, it is also a member of Hostelling International, and in 2013 was voted second best hostel in the WHOLE WORLD.
Private and dorm rooms can be booked online at http://hihostels.no/en/about-hostelling-international-norway/.
Note: I received a complimentary stay at Oslo Hostel Central. All thoughts and opinions are my own.