What could possibly be more charming than wine tasting in France? How about wine tasting at a château in France?
Wine Tasting in France at Château de Flaugergues
Montpellier, a Mediterranean city in the South of France, is known for its rich soil and fine wines. Around the 18th century it became popular for wealthy merchants to build elegant country mansions called follies in the region. Many of the follies also had vineyards to produce their own wines.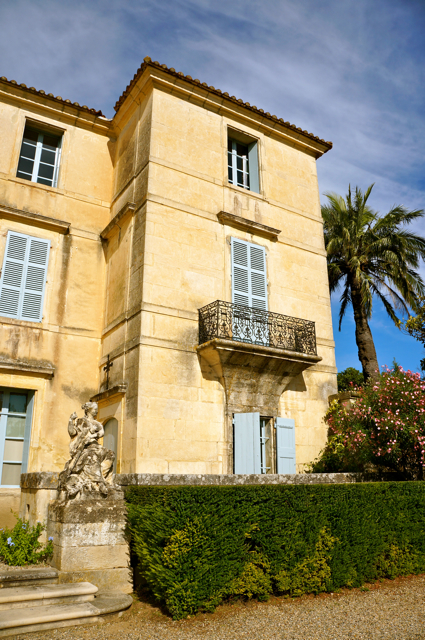 The oldest and most famous of the Montpellier follies is Château de Flaugergues, constructed by Etienne de Flaugergues, an advisor to the court of Counts of Montpellier, in 1696. The home has remained in the family ever since, and today Henri and Brigitte de Colbert live here and welcome visitors to their home and restaurant for historic tours, wine tastings and special events.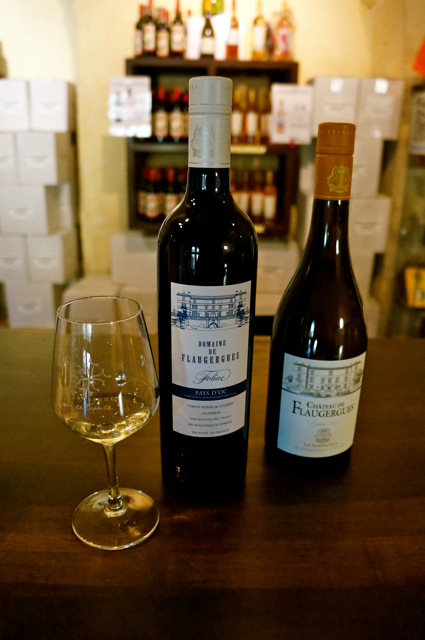 The Château has been producing wine since it first opened in 1696. Nine types of grapes are grown in the vineyards on property and are used to create six unique wines.Visitors can take a guided tour of the château to learn more about the home and family's history.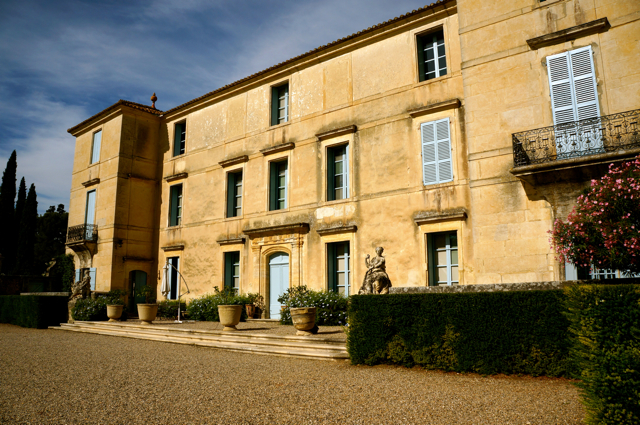 The front of the château is marked by a terrace. Restored in 1975 to its 19th century appearance, the simplicity of the terrace allows the architecture and sculptures to take center stage.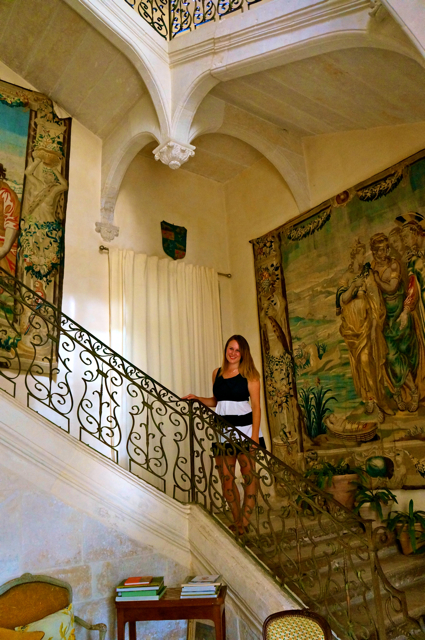 The inside of the château is dominated by a winding staircase that occupies almost one third of the entire building. Walls are adorned with rare Flemish tapestries and furniture includes pieces from the era of Louis XV and Louis XVI.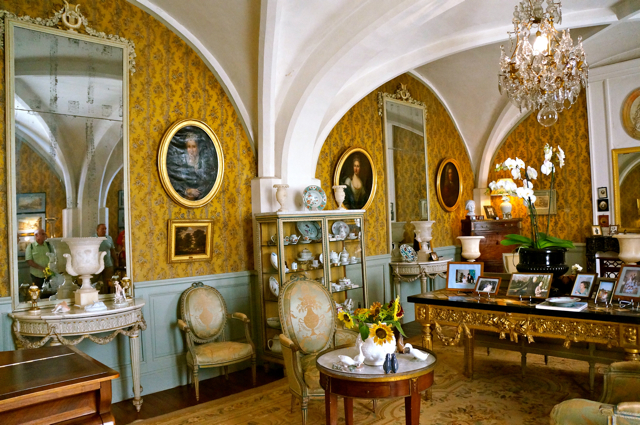 An expansive French-style garden unfolds on a lower level of the property. The garden, which is constantly evolving, is representative of the local region with a distinctive layout and box trees. The garden also borrows from the Italian style with Florentine cypress trees, and Iranian style with an axis of revolution that is linked to the sun.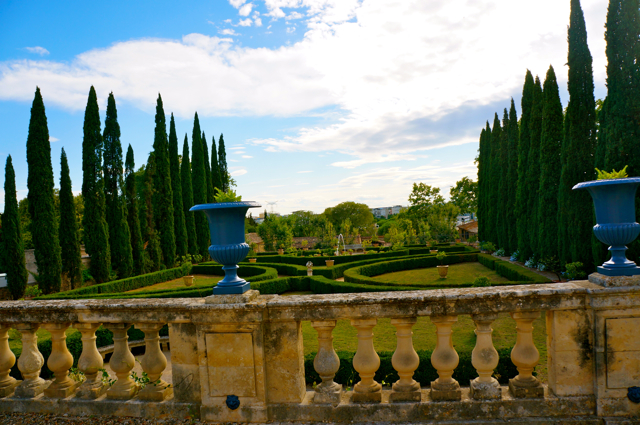 The guided tour culminates in a tasting room where a sommelier goes an overview of the white, rose and red wines made from the château's grapes. Visitors then get to sample three of their choice.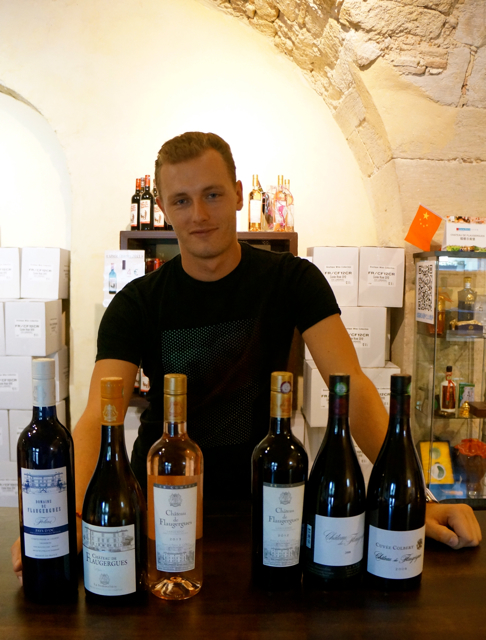 I've been to wine tastings before, but wine tasting in France is on a whole different level than it is in the United States, and I was in need of a lesson. Lucky for me, the sommelier was on hand to offer me some tips. Here's his foolproof steps for the best way to taste wine.
Tips for Wine Tasting in France
Smell the wine as soon as it has been poured in your glass.
Swirl your glass several times to oxygenate the wine. Smell again.
Pour a small amount of wine into your mouth and move it around, hitting as many crevices of your tongue as possible.
Gurgle the wine in your throat, making noise, to further oxygenate the wine. Swish it around your mouth one more time.
Spit it out. (I prefer to skip this last step. Why waste precious wine?)
The gardens of Château de Flaugergues are open year round Monday through Saturday. The interior Château is open June, July and September every day except Monday. Adult admission prices start at 7 euro.
For more ideas of things to do in Montpellier, visit www.montpellier-france.com.
Note: I was provided with a complimentary visit and discovery of wines. However, all thoughts and opinions are my own.