A visit to Berlin can be dark. Most of the German capital city's original buildings were destroyed in bombings during World War I and World War II, and with its central role in World War II and the Cold War, many sights are heavy. To break up the darkness, take a Berlin day trip to Potsdam.
An hour ride from the city center on S-Bahn line 7, Potsdam, with its well-preserved architecture and royal palaces, is a great day trip to lighten the mood and take in the beauty of Germany.
Wander the streets, shops and cafes in the charming town center and make your way to Sanssouci Palace and Park, home to several royal palaces.
Berlin Day Trip to Historic Potsdam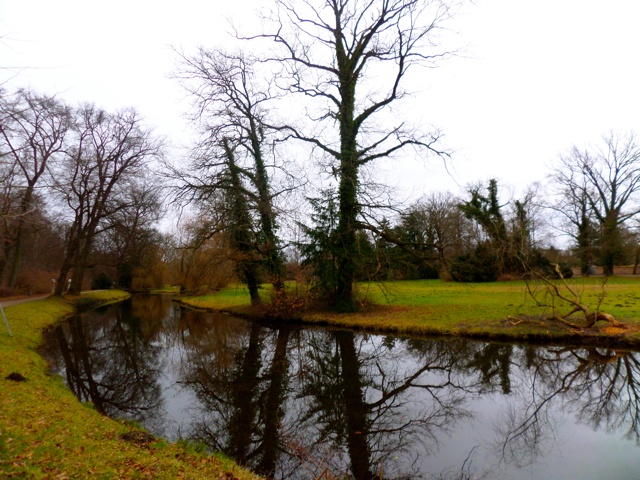 On your walk you will pass by Brandenburg Gate. Not to be confused with the more popular gate of the same name in Berlin, the Potsdam arch was erected to celebrate triumph following the seven year's war.
The central feature of the park is Schloss Sanssouci, the summer residence of Frederick the Great. The palace has limited hours during winter months, but if you can't make it inside you are able to get amazingly close for free and can even explore the gardens sans an admission fee.
The garden is terraced, showing some similarities to the garden of Versailles, only on a much smaller scale of course.  The central feature of the garden is the Great Fountain.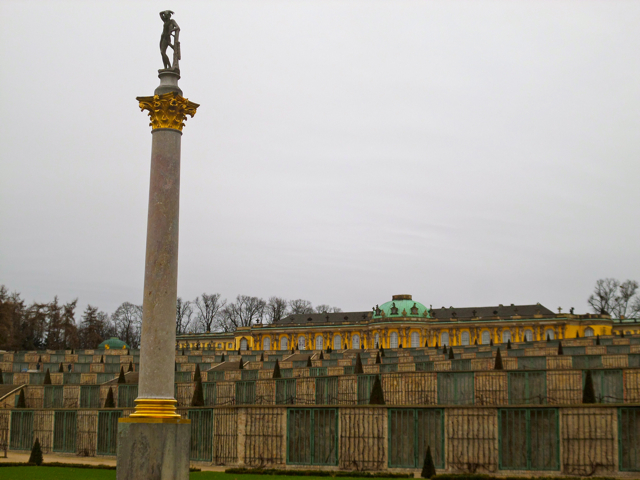 The neighboring New Chambers, toped by a picturesque windmill, contain a ballroom and a picture gallery.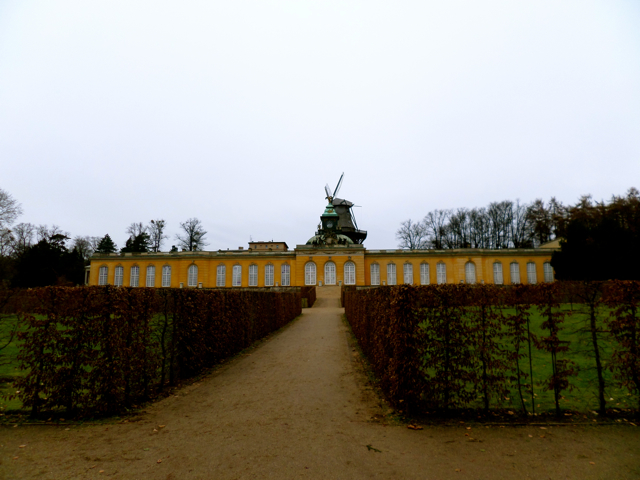 The largest palace in the park is Neues Palais, commissioned by Frederick the Great but constructed years later after the seven year's War.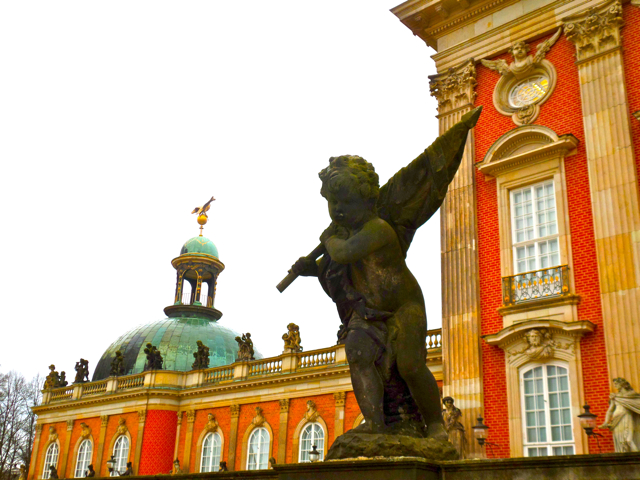 The palace was closed during my visit, and in fact, on a cold and rainy January day I was one of the only visitors to walk the grounds. I can't say I've ever been alone at a castle before this visit!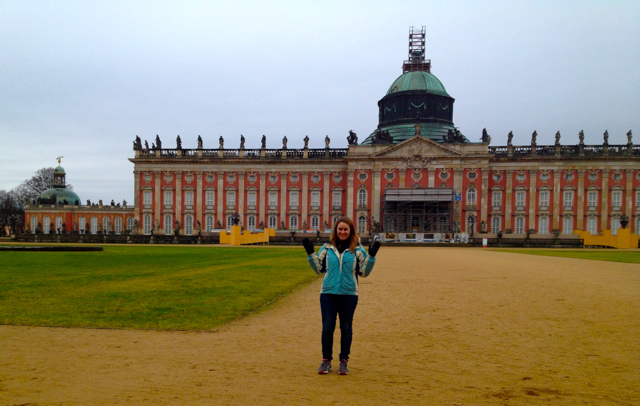 One of my favorite sights in the park is the Chinese House, a unique garden pavilion influenced by 17th century Chinese architecture.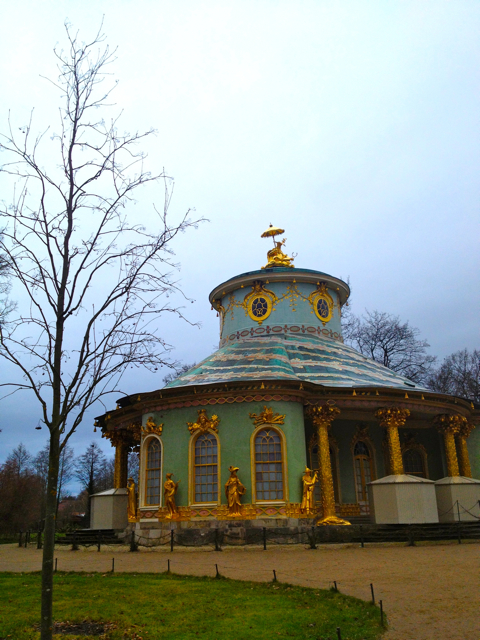 Plan to spend several hours in Sanssouci Palace and Park as sights are quite spread out. Be sure to wear a good pair of walking shoes as well.