After touring the towns of Masaya and Granada I was in search of a relaxing way to spend a spare day in Nicaragua. I'm not one to usually just lay around on a short visit to a new destination, but my recent travels through Guatemala, El Salvador and Costa Rica had left me feeling a little run down and I didn't have much energy to do anything too strenuous.
Greg, the General Manager at Casa Lucia Yoga Boutique Hotel, suggested I spend my day at Laguna de Apoyo, a large lake near the city. This proved to be one of the best travel recommendations I've gotten in a long time. Greg called me a taxi and 30 minutes and $10 later I was viewing the deep blue waters through the cab's window.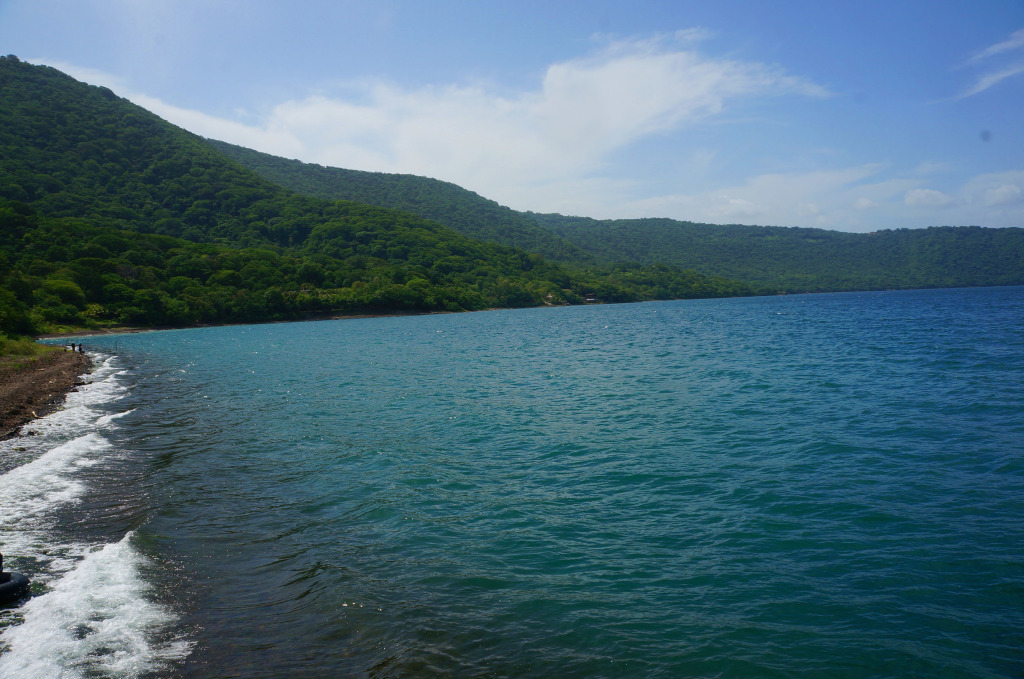 Laguna de Apoyo is such a beautiful place it would be nice to spend a night or two, but day visitors can still enjoy the shores of the lake at San Simeon EcoLodge by purchasing a day pass. The pass is just $5 and gives visitors access to the resort's grounds, lounge chairs, kayaks and tubes. There's a restaurant and bar on site and plenty of hammocks for lounging.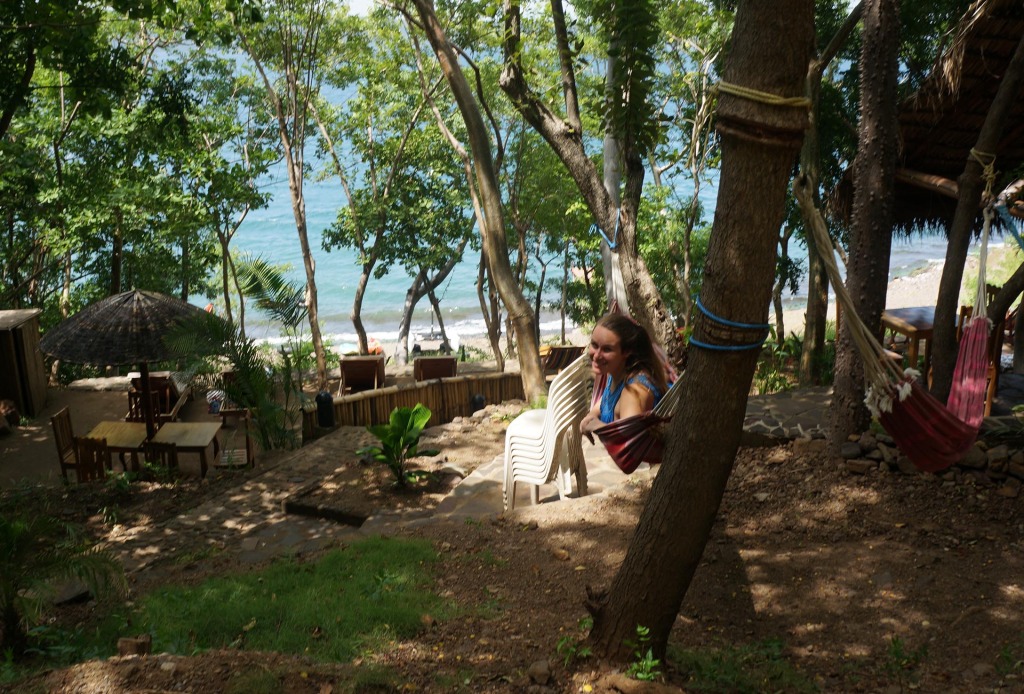 TheEcoLodge's property is built along a sloping mountainside that leads down to the water. There are hammocks and lounge chairs on different tiers of the grounds, perfect for reading, writing or just thinking.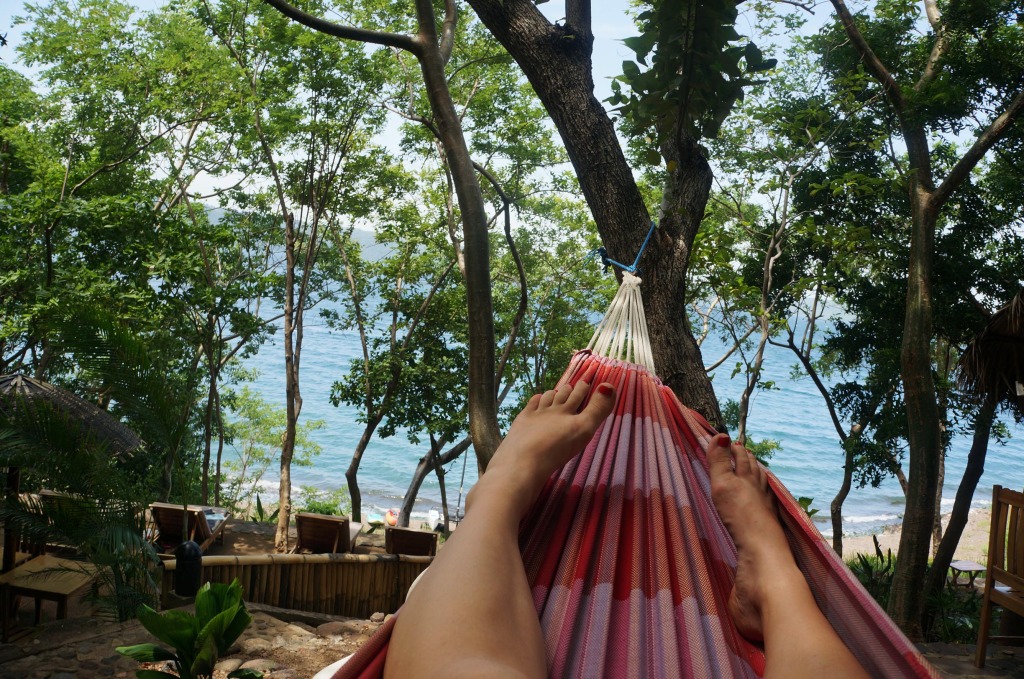 Laguna de Apoyo is a crater lake that was created by the collapse of a volcano 23,000 years ago. The water in the lake comes from rainfall as well as underground streams. Because of this it is one of the cleanest lakes in Central America and great for swimmers.
I borrowed the tubes at San Simian EcoLodge and took a refreshing dip in the beautiful water.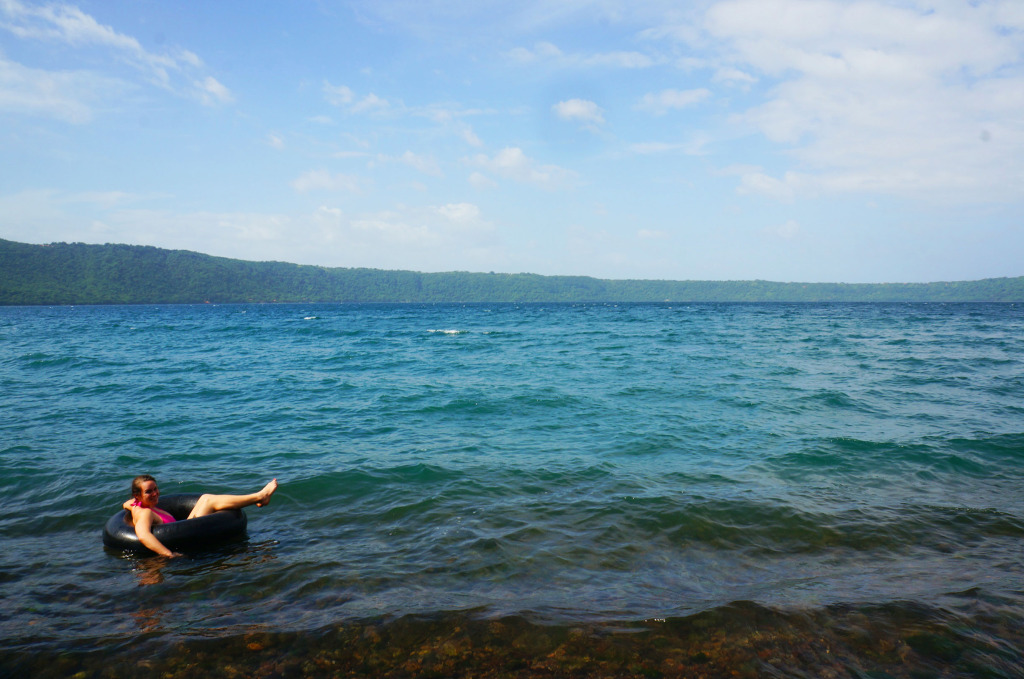 Now a nature reserve, the protected lake is surrounded by a tropical dry forest, and the juxtaposition of the wooded green of the forest's trees and deep blue of the lake's water is truly stunning.
As the sunset, I sat on the dock and looked out at the water, talking with a few of the lodge's guests visiting from as far as Ethiopia and Austria (as well as several from my home state of California). It was a beautiful place to connect with other travelers and hear about their experiences in Nicaragua and other parts of Central America.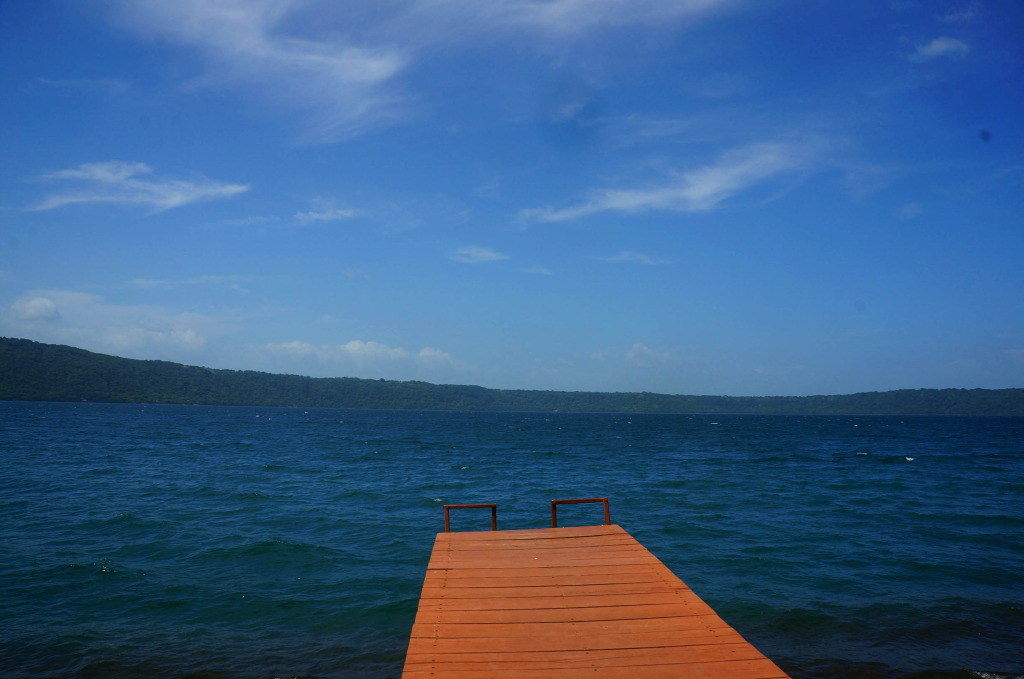 If you are looking for a budget-friendly and stress-free day trip from Granada I recommend spending it on the shores of Laguna de Apoyo at San Simeon EcoLodge!