When planning my recent trip to Marrakech, Morocco, I knew I wanted to get out of the city and take a day trip to the nearby Atlas Mountains.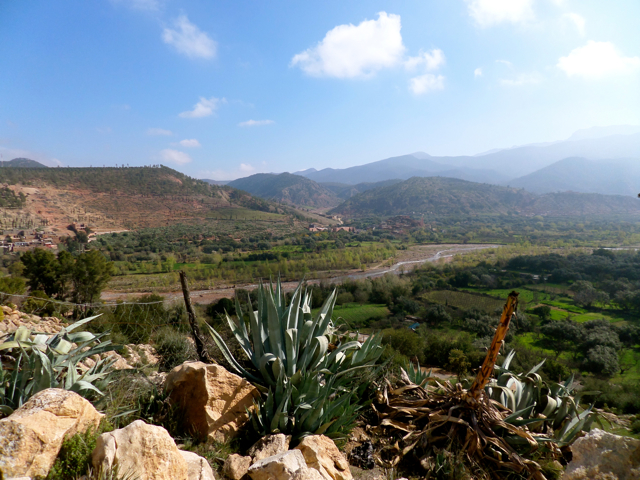 To safely and efficiently explore this region a guided tour seemed to be the best option, but I didn't quite know which company to choose until I discovered GetYourGuide, which made it easy to find a guided tour of Marrakech.
Find a Guided Tour of Marrakech with GetYourGuide
GetYourGuide is a startup travel company that connects people with more than 22,000 tours, activities and events all over the world.  Travelers can visit their website, simply type in their destination and get a multitude of options for things to do. On GetYourGuide.com, travelers can find everything from historic walking tours to skip-the-line passes for some of Europe's most popular museums and attractions to adventure sport activities.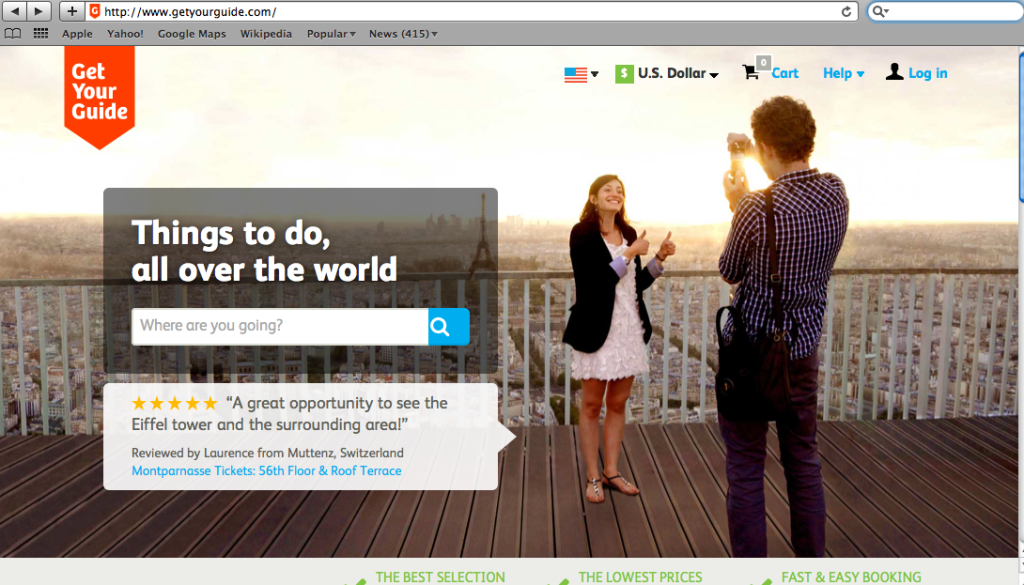 On GetYourGuide you'll only find local guides, thus giving the most authentic experience as possible. The company vets all the suppliers featured on their website to ensure they "know their stuff" and are safe and reputable.
GetYourGuide also comes with a best price guarantee, so if you find your selected activity for less, they will refund the difference.
There's an abundance of options for things to do in Marrakech on GetYourGuide.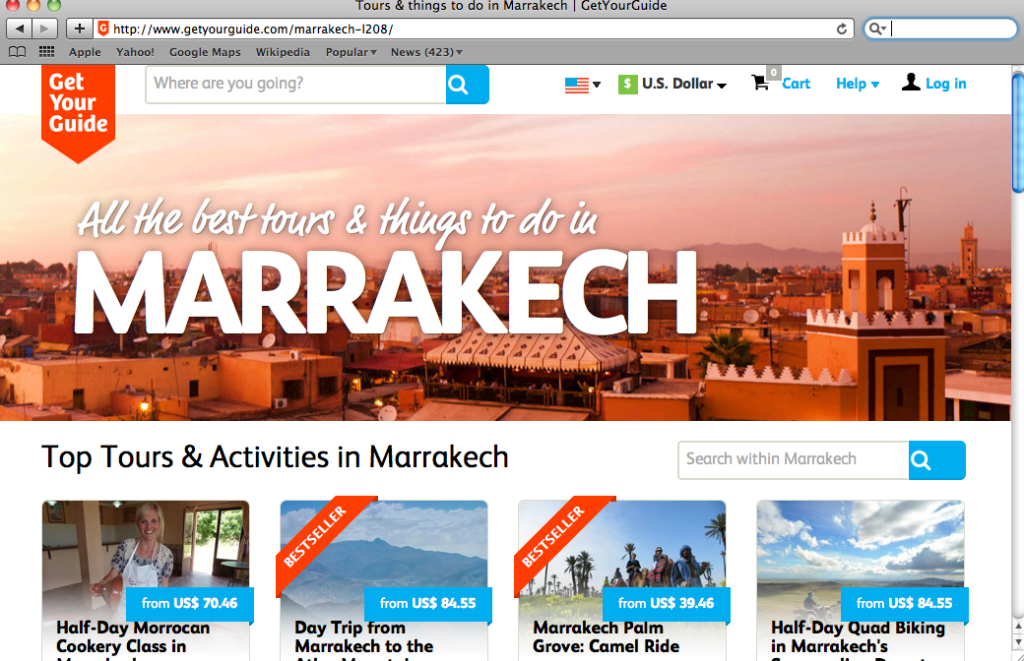 Before heading to Morocco my friend Emily and I booked the Ourika Valley Private Full-Day Tour from Marrakech. Though there are a multitude of private tours that can easily be booked while in Marrakech, it removed so much stress to have this tour booked ahead of time and we felt peace of mind in knowing we would be traveling with a respected guide.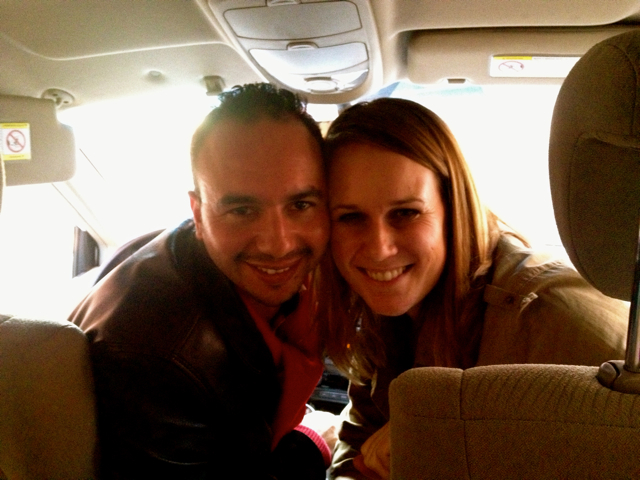 GetYourGuide connected us with Click Excursions for the tour. The Ourika Valley in the High Atlas Mountains is a popular city escape for the people of Marrakech with its flowing rivers, hiking trails and traditional visitors. This tour takes you along scenic roads in the region, to a locally-run argan oil women's co-operative and to the waterfalls of Setti Fatma.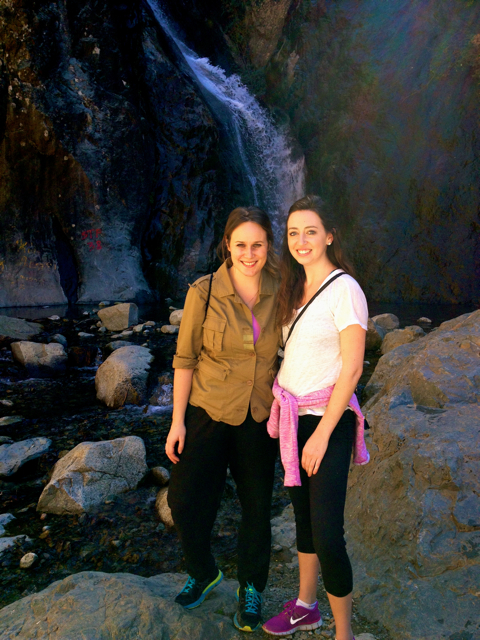 My next post will discuss the tour in more detail, so be sure to check back on Something In Her Ramblings.
For now, if you are looking for a guide or activity to do on your next trip be sure to check out GetYourGuide.
Note: I received a voucher from GetYourGuide for the Ourika Valley Private Full-Day Tour. All thoughts and opinions are my own.