When it comes to travel, let me be honest and tell you that I am not the best about planning itineraries ahead of time. In some ways, I think it is almost better to discover cities without a pre-set agenda anyway; the fewer preconceived notions the better.
Yet this strategy often leads me to be lost, wandering in circles in search of information on what to do and see.
Tourism and Conventions offices are usually a safe bet for great information and Geneva was no exception. Here's four reasons why you should stop in their office at the start of a visit to Geneva.
Four Reasons to Visit the Geneva Tourism and Conventions office
1.    Location
Perhaps the easiest place to find when stepping off the main train station in Geneva is the Tourism and Conventions office. Less than a five-minute walk, start your visit here so you don't get lost. The office is also centrally located close to Lake Geneva and many great tourist attractions, so it makes a great starting point.
The address is Rue du Mont-Blanc 18.
2.    Maps, Maps, Maps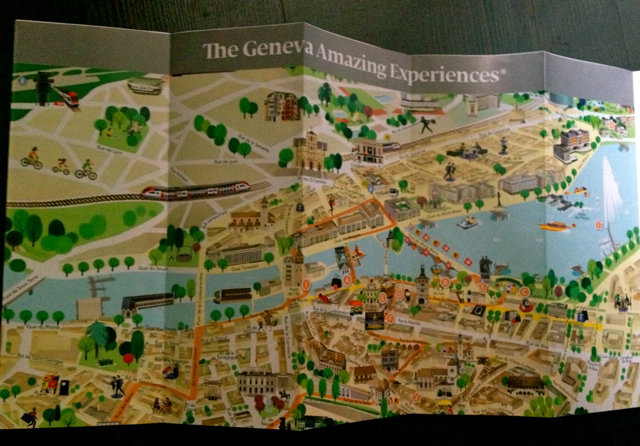 Not all maps are created equal, and in some cities free maps can be hard to find. Geneva Tourism and Conventions not only has a wealth of free maps, their maps are also extraordinarily helpful.
The Geneva Amazing Experiences pocket maps tailor your interests to the sights of the city. They are also offered in a variety of languages and aimed at different nationalities to point out the destinations most relevant to a variety of countries.
3.    Free Local Advice
Local advice on what to see and do is always the best, and the friendly staff here are full of insider's tips. My favorite hidden gems I learned about?
Favarger chocolate: Geneva's oldest chocolatier, you simply must try some of the dark and milk chocolates from Favarger on a visit to Geneva, or whenever you find it. It's absolutely the creamiest, most flavorful chocolate I have ever eaten.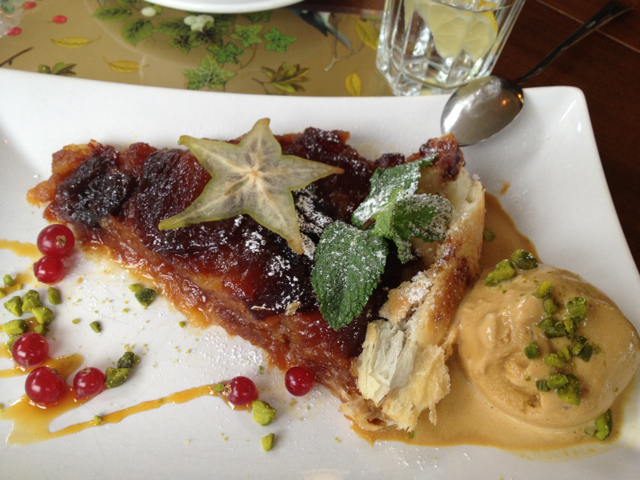 Cottage Café: a charming and cozy restaurant near the Brunswick Monument and Lake Geneva, this is the perfect place to stop for a cup of coffee or meal during a walking tour of Geneva. The Caramelised apple tart w/ tarragon-flavored caramel ice-cream is an absolute must.
4.    Pick up a Geneva Pass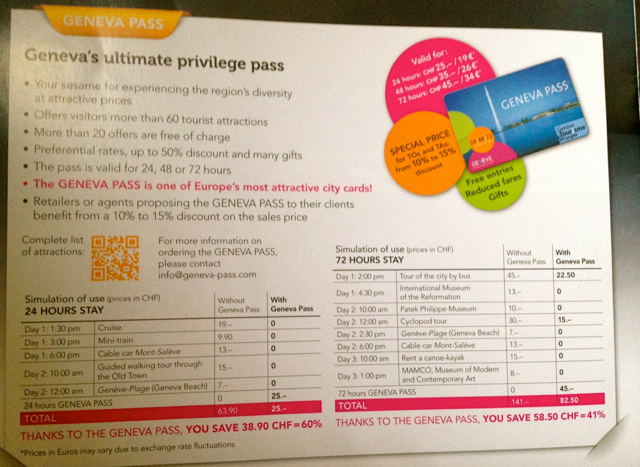 The Geneva Pass offers visitors free entry to more than 60 tourist attractions, a multitude of reduced fares and gifts. Pick yours up for a low price at the Geneva Tourism and Conventions office.