Every budget traveler can attest to the fact that not all hostels are created equal.
I'm pleased to share that Generator Hostel Berlin Mitte, the newest hostel in Germany's capital city is at the head of the pack when it comes to budget accommodations.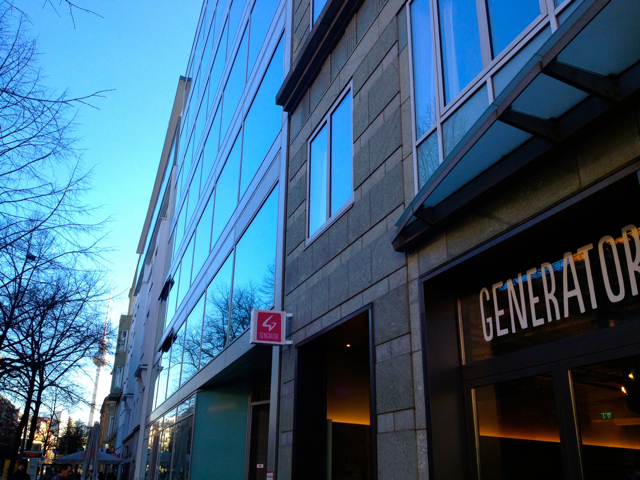 It's modern, clean and you can't beat the location.
Generator Hostel Berlin Mitte
The Location
Generator Hostel Berlin Mitte is in the center of the city on Oranienburger Strasse, a two-minute walk from the metro, 20-minute walk from Berlin's iconic TV Tower, and right down the street from the historic New Synagogue.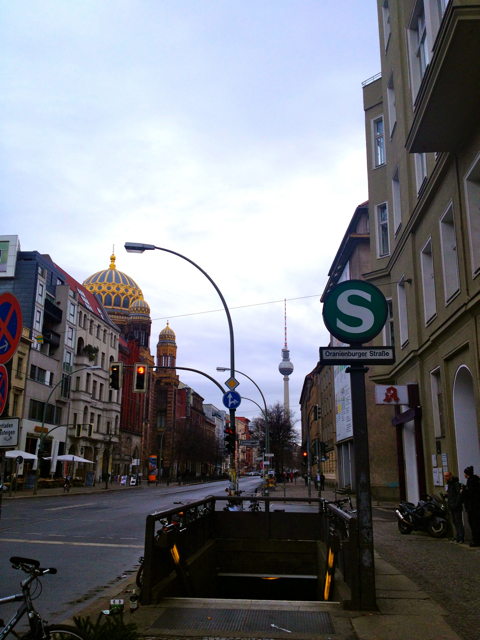 As you head out of the door in the morning the Berlin TV Tower beckons in the distance, starting your day with a dose of excitement with a reminder that you are in Berlin – one of Europe's most fabulous cities!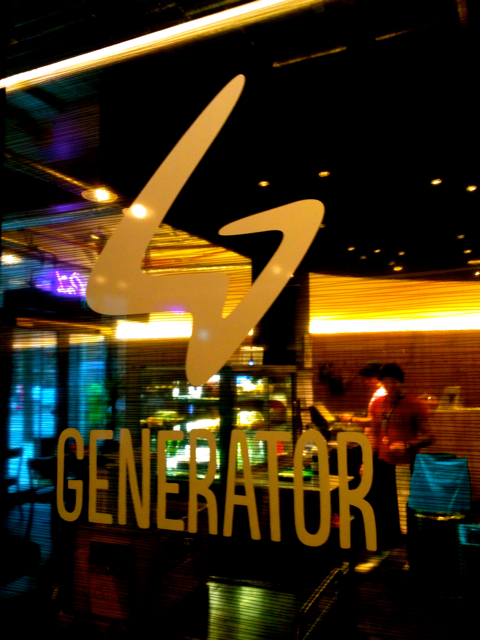 Berlin is an edgy, offbeat city and this hostel's design fits the feeling. The interior is freshly painted, bright and filled with fun, funky murals like this one.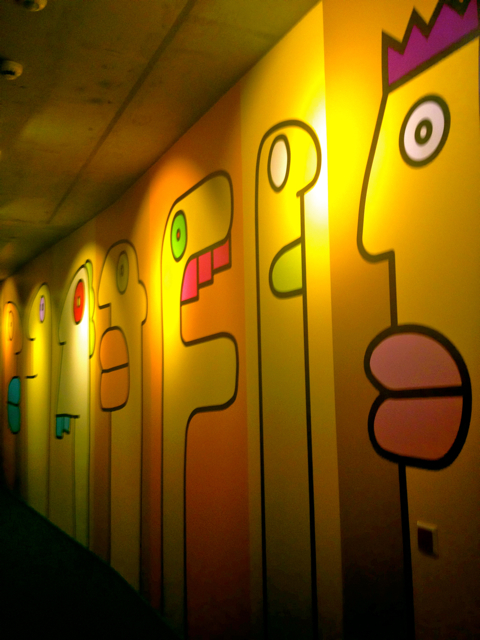 Pretty slick, eh?
The Room
I stayed in a 6-bed female dorm room and it was one of the most comfortable hostel stays I've had during my six-month sprint through Europe.
The room was brightly painted with beautiful, white bed furniture. Beds are comfortable (yes, I mean it), and come equipped with a light on the headboard that cuts down on bright lights flooding the room in those post dark hours when fellow hostelers stumble home for the evening. Rooms include a private spacious shower and separate toilet that makes the morning rush smoother and less hectic.
My room was very quiet – it didn't feel at all as if I was in one of Europe's greatest party capitals.
Let's get down to the more important details – there's a hairdryer in each room and three large mirrors, including one floor length to help you get ready.
Each bed comes with a spacious locker below. It's so nice to have a secure location for your belongings to spill out in, especially if your visit comes at the end of a three-week backpack trip like mine did.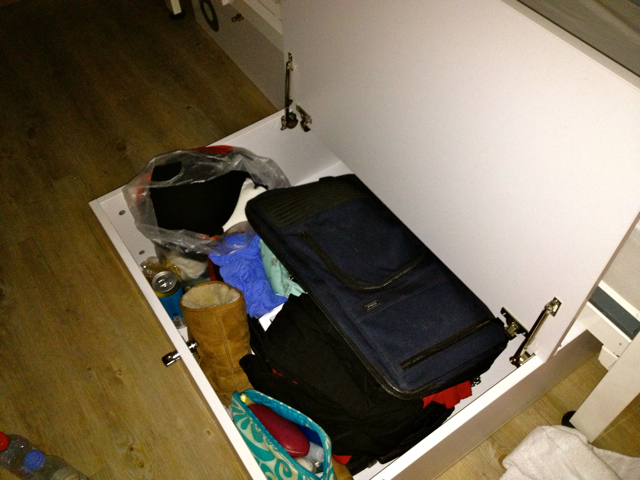 For a few extra Euros you can enjoy the hostel's breakfast buffet that features a large selection of meats, cheeses, fruits and cereals. Coffee and juice abound.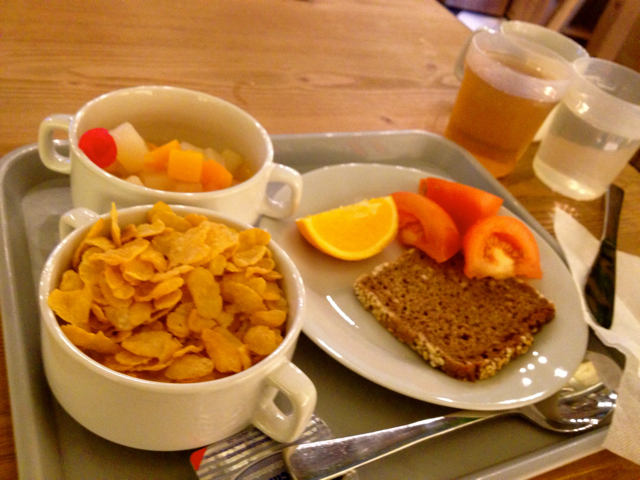 Common Spaces
The hostel also has a lot of beautiful spaces to relax. The cafeteria can be accessed all day, and there's a cozy reading nook with a selection of (mostly German) books travelers have left behind.
There's also a garden and courtyard which provide a nice, semiprivate location for FaceTiming home. Yes, there's free WIFI.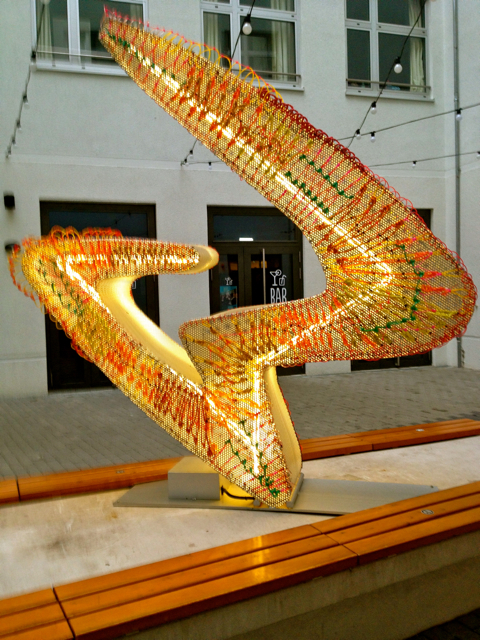 The staff was very friendly and stocked with maps and insider's tips to help plan visits.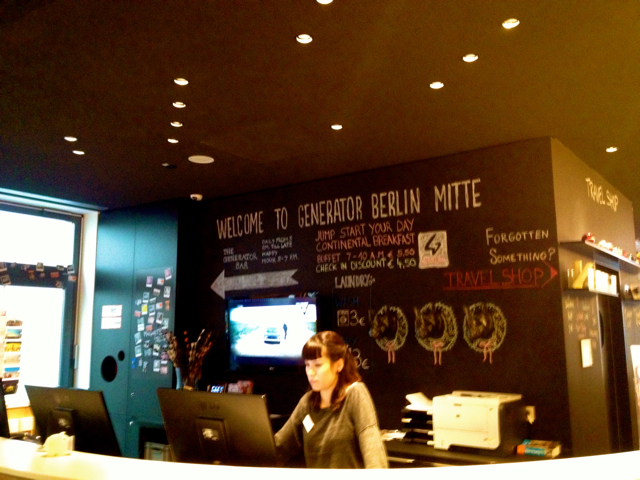 There is also a small shop stocked with all the basic necessities you may have forgotten, a café and a nice bar with good prices.
No, not all hostels are created equal. During my stay Hostel Generator Berlin Mitte blew the majority of the competition away.
Note: Generator Berlin Mitte provided me with a complimentary stay. All thoughts and opinions are my own.