The dining room of Home Hostel Lisbon is packed with backpackers, each seat at the long, wooden tables occupied by a hungry body, eagerly anticipating "Mamma's Dinner." Six nights a week, Mamma, the actual mother of the hostel's owner, prepares her family's Portuguese recipes for travelers, filling stomachs and assuaging homesickness.
Dine with Mamma at Home Lisbon Hostel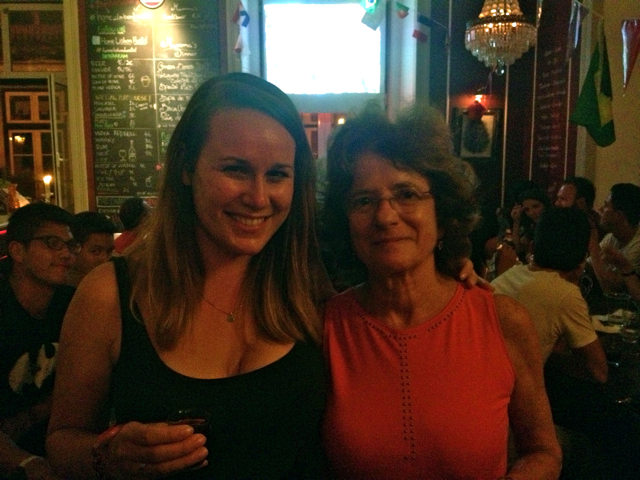 Ten euro buys a seat at the table, a meal that includes an appetizer, main course and dessert, and unlimited (yes unlimited) beer, wine and sangria. Beer is flowing freely and conversation flows freer still as I sit at a table filled with a handful of Canadians, Belgians, French and the most beautiful Greek boy I've ever laid eyes on.
Mamma enters the dinning room and the crowd erupts in cheers and applause as this sweet Portuguese woman greets everyone with warm smiles and presents us with leek soup.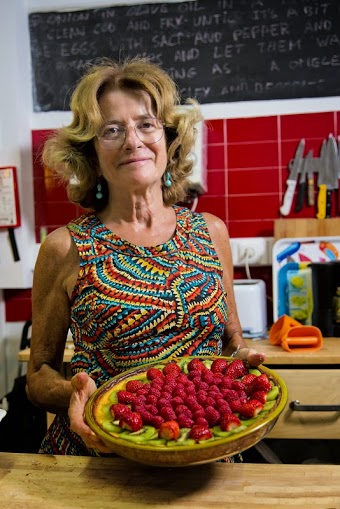 (C) Home Lisbon Hostel
While many of us have been on the road for quite some time, no one is thinking of home as Mamma brings out the next course, veal stew and salad, and we devour the rich flavors while swapping stories from our travels and tips on things to see in Lisbon. As dessert comes the entire table erupts into laughter at one another's stories, dizzy from wine and enraptured with happiness.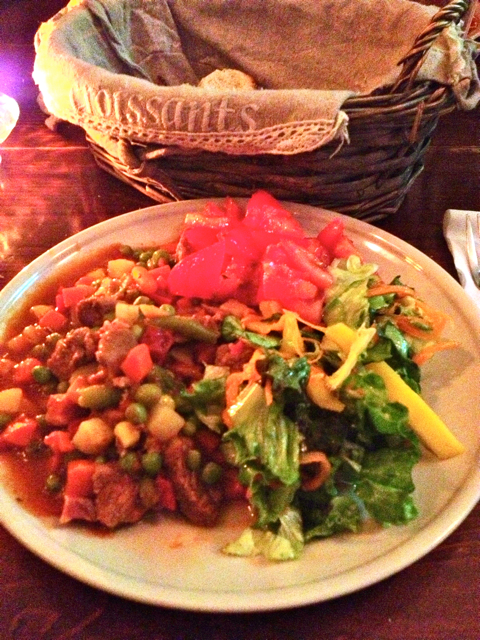 Home Lisbon Hostel has an electric, social atmosphere that is perfect for solo travelers looking to make new friends quick. The staff is super friendly and ready to help you with making your stay more comfortable and trip planning.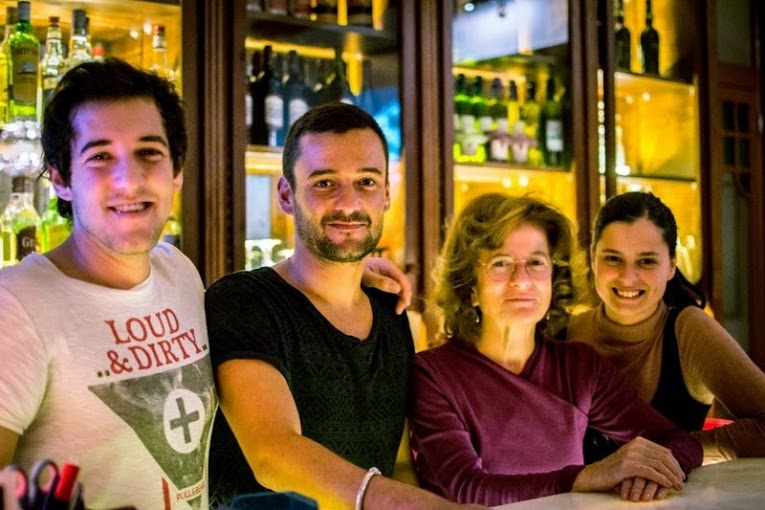 (C) Home Lisbon Hostel
You will also be presented with a free shot of cherry liquor upon arrival. Score!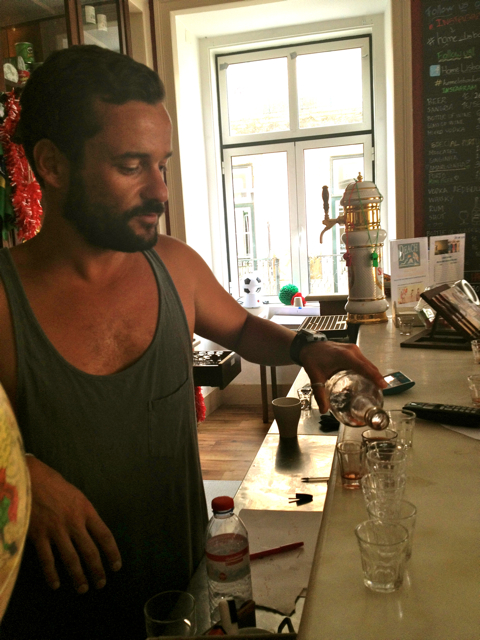 Its facilities are equally commendable. Each room is equipped with air conditioning (a welcomed rarity in Europe), hair dryers and a large storage locker accompanies each bed. Bottom bunks have curtains for added privacy.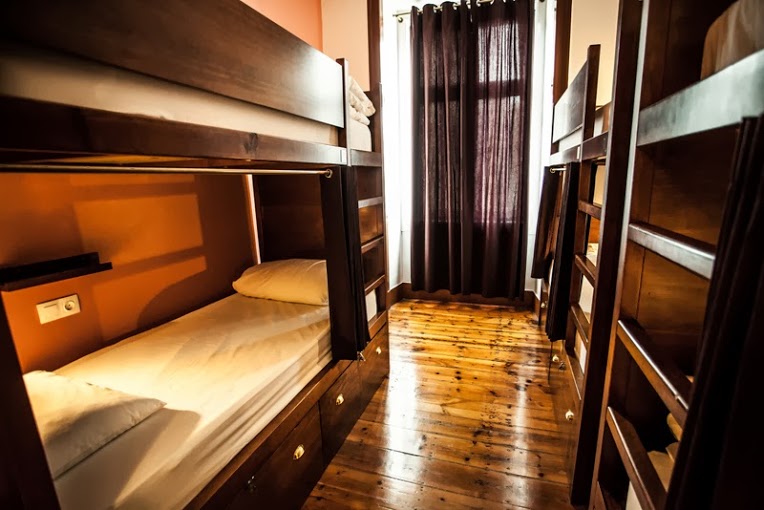 (C) Home Lisbon Hostel
Your stay includes a breakfast buffet, full of scrambled eggs, sausage, cereals, juices and coffee. There is a spacious kitchen to do your own cooking and a library complete with books and an HDTV for relaxing.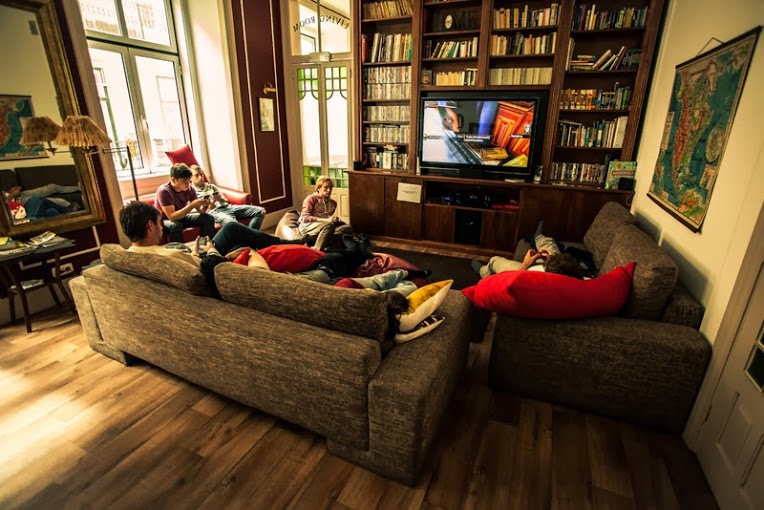 (C) Home Hostel Lisbon
The hostel also has a great central location in walking distance to all the sites you'll want to visit, including Praça do Comércio, the Alfambra district, and Castelo de S. Jorge.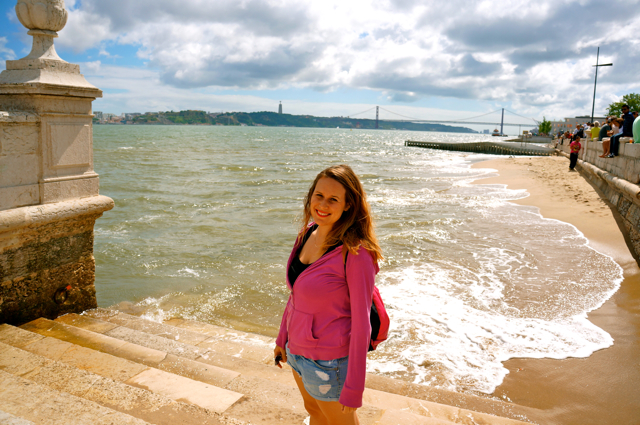 It comes as no surprise that this hostel was awarded Best Medium Hostel in the World in 2014 and 2013 by Hostelworld.com. Make Home Lisbon Hostel your home away from home on your next visit to the capital city and be sure to pay a visit to Mamma!
Note: Home Lisbon Hostel sponsored my stay. However, all thoughts and opinions are my own.