This past weekend I had the opportunity to visit Manuel Antonio National Park, home to white sand beaches, tropical forests, hiking trails and panoramic sea views.
Located on the Pacific coast, some 80-miles from the capital San José, Manuel Antonio National Park is one of Costa Rica's most visited tourist destinations. Though it is the smallest national park in Costa Rica, it is also one of the most densely packed in terms of wildlife. In just an area of 3 square miles, there are 109 species of mammals and 184 species of birds.
Today I wanted to introduce you to some of the friends I made during my visit – the white-headed capuchin monkeys.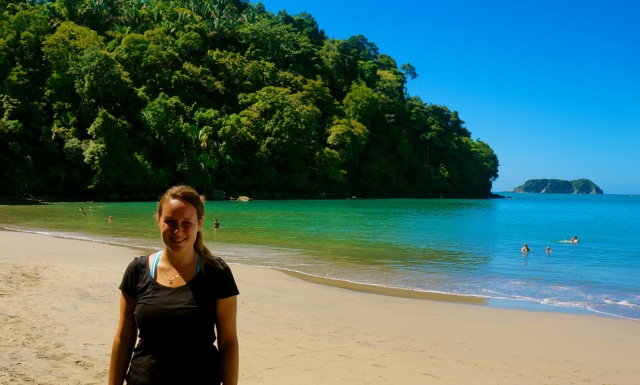 Meet the Monkeys of Manuel Antonio National Park
Three of Costa Rica's four monkey species can be found at Manuel Antonio National Park. The park is also home to mantled howler and Central American squirrel monkeys.
During my visit the only monkey species I encountered were the white-headed capuchin. These adorable little guys were out and about, soaking up the sunshine and, most likely searching for unguarded picnics to share with tourists.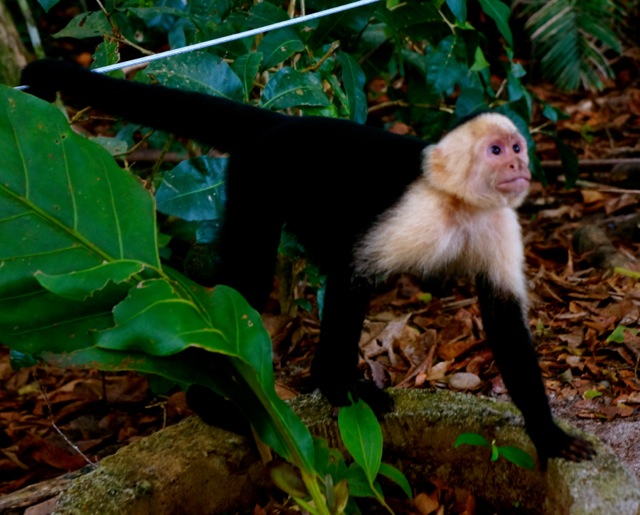 The white-headed capuchin monkey is found throughout Central America and Northern South America. This medium-sized monkey has a black body and white or pink face.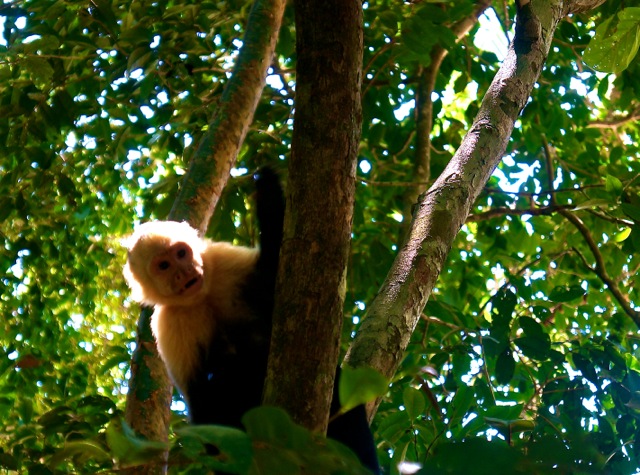 It also has a long tail that can support most of its body weight while eating or swinging from the trees.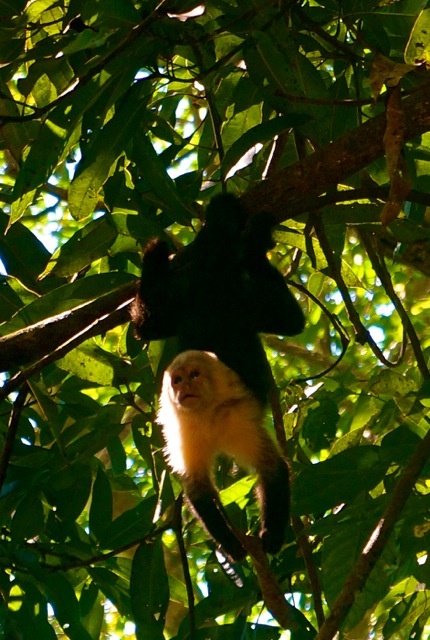 This monkey is one of the most recognizable monkey species in the world and is frequently used as a symbol of Costa Rica.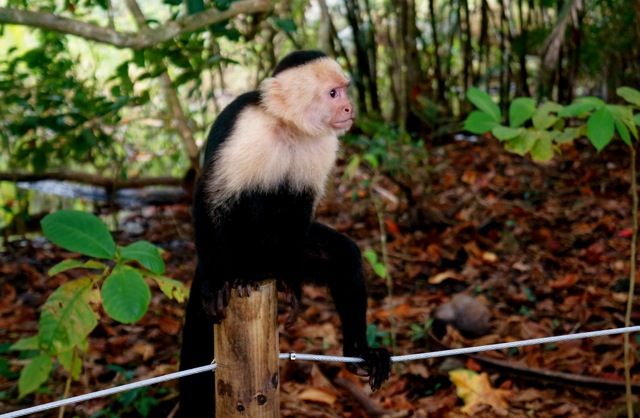 I had a great time hanging around with these monkeys and am looking forward to spotting even more species during my time in Costa Rica!