If you follow along on my adventures, it's no secret that I harbor an obsession for all things Disney. My childhood was kick started by yearly trips to Disneyland, and my career in communications was kick started by a role at Walt Disney World Resort.
My passion isn't just centered around the theme parks, however. Walt Disney, a pioneer in animation, entertainment and creativity, is one of my biggest heroes. Walt Disney is one of my biggest heroes, and his tenacity in following his dreams and fearlessness in living a life off the beaten path has inspired me greatly as I've pursued a life of travel.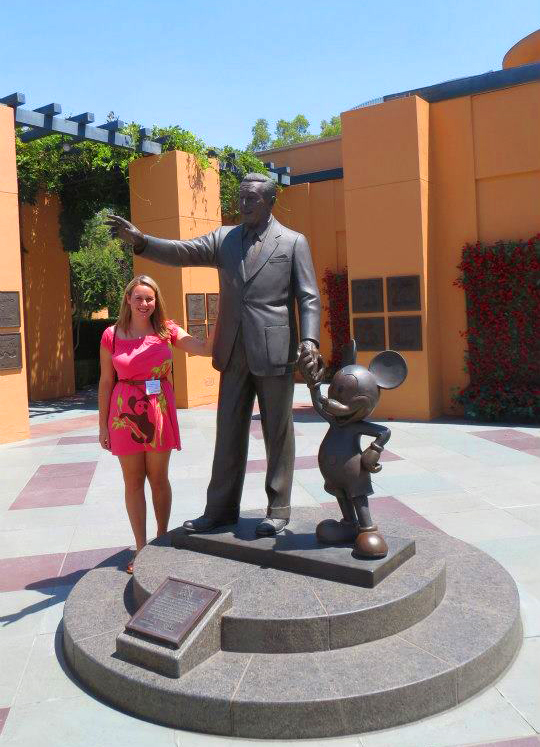 Today is Walt's birthday. He was born in 1901 in Chicago, Illinois. He later lived in Marceline and Kansas City, Missouri before moving to Hollywood in 1923 to set up his cartoon studio. In honor of his birthday, here's five of my favorite quotes of his along with some of my favorite images of Disneyland, Walt Disney World and Disneyland Paris.
"Laughter is timeless, imagination has no age, and dreams are forever."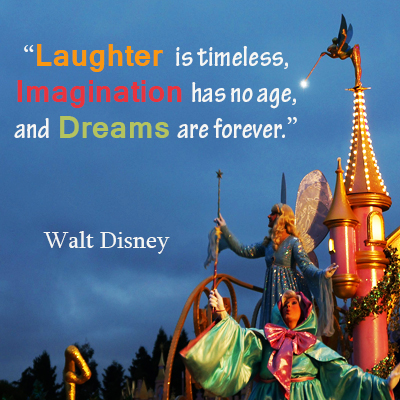 "When you believe in a thing, believe in it all the way, implicitly and unquestionable."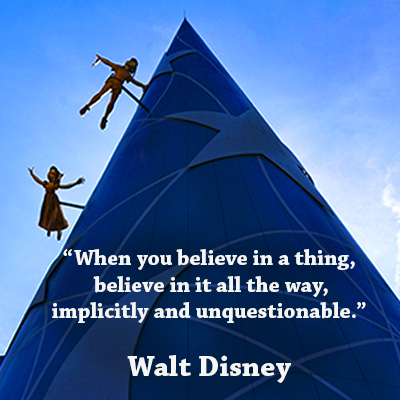 "We keep moving forward, opening new doors and doing new things, because we're curious and curiosity keeps leading us down new paths."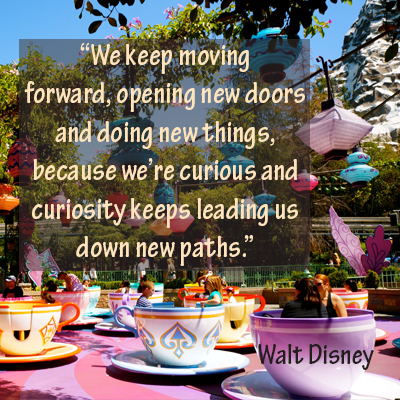 "All our dreams can come true, if we have the courage to pursue them."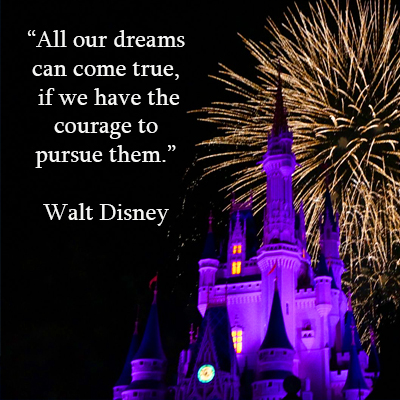 "That's what we storytellers do… we inspire hope again and again and again."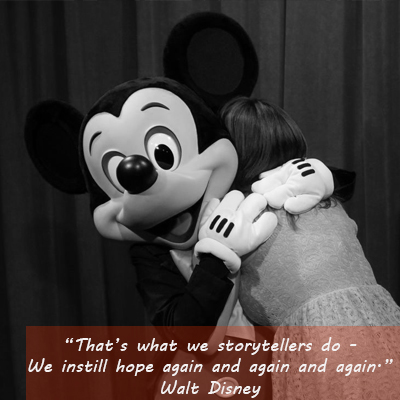 And there you have it — my five favorite Walt Disney quotes? Did I miss your favorite? If so, share it in the comments below.