In my travels I have learned to not buy very many souvenirs. My belongings have an unfortunate habit of somehow expanding mid-journey, leaving me scraping for space on the return home. On more than one occasion while traveling in Europe my suitcase expanded so much I had to remove clothing and stuff myself into multiple layers just so my suitcase would shrink back down to the accepted carry on size. I thank the strict baggage allowances of EasyJet and Ryanair for these pleasant moments of drowning in sweat while waiting to board my aircraft.
Also, in my past I went a bit overboard when it came to souvenirs, and purchased something in nearly every city I traveled to. These eclectic items are currently sitting in boxes at my parent's house, waiting for the day that I decide to stop chasing my crazy travel dreams  and settle somewhere more permanent.
I've decided that don't really need a Leaning Tower of Pisa keychain, or stuffed sloth wearing a "pura vida" t-shirt to join the bronze San Antonio cowboy boot, lobster-shaped soap from Maine and countless Walt Disney World knickknacks that already call those boxes home.
The Perfect Gift for the Female Solo Traveler
I was, however, very excited when I got offered a Soufeel bracelet complete with four charms. I do think a Soufeel bracelet is a perfect gift for female solo travelers like me. Charms are a great way to commemorate favorite travel moments. The great thing about a charm bracelet is that these commemorative moments get to live together in one place — on my wrist, which is a much more practical location than at the bottom of a box in my parent's house. Because I can wear it on my wrist, it is also guaranteed to not take up precious space in my suitcase!
To start my travel bracelet I selected the Soufeel Basic Bangle. This band is made from 925 sterling silver. I had a bit of difficulty figuring out how to open the bangle at first, but once I discovered the slot to insert your finger nail and twist, it was easy to open and add my charms. Classic and leather bangles are also available.
Unique and Memorable Charms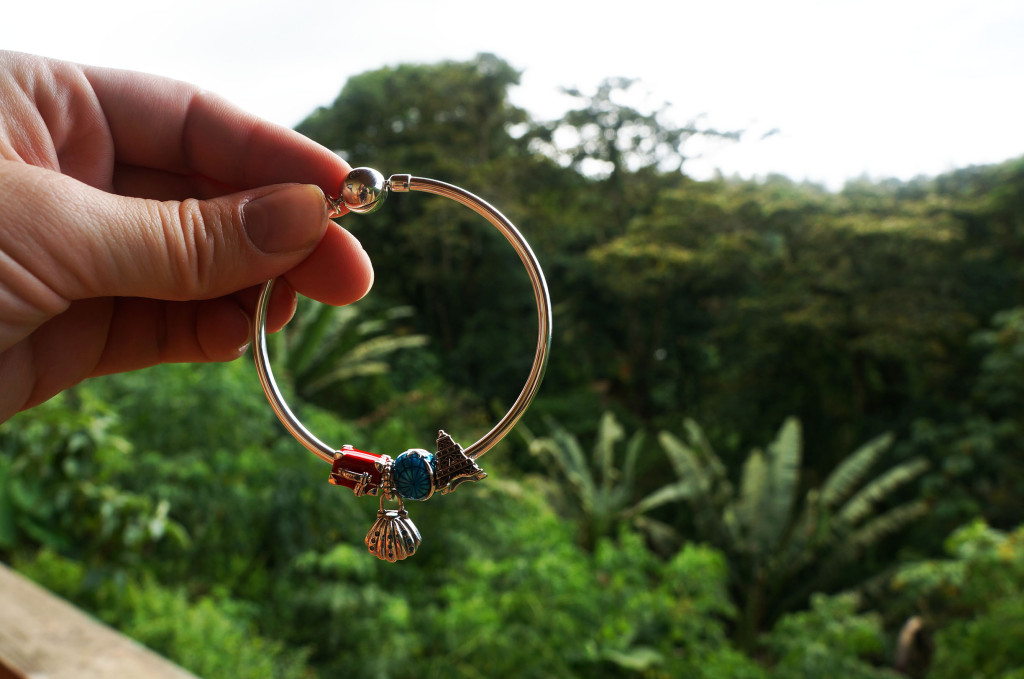 I also received four charms. Soufeel has an entire section of charms dedicated to vacation and travel. They also have charms dedicated to family and friends, love, nature, birthstones, good luck and more.
The first charm to pop out me was the Travel Around the World charm. This sterling silver blue earth charm has a silver airplane encrusted on one side. "The silver airplane circling the globe will keep the dream alive in your heart, encouraging you to soar, to someday see the world," the Soufeel website states. These words capture my quest and I knew I wanted to make this piece the first on a bracelet dedicated to my love for travel.
The next charm I selected was France Eiffel Tower. Seeing the Eiffel Tower for the first time during my visit to Paris two years ago remains one of the most magical travel moments of my life. For so many years I had dreamed about seeing the Eiffel Tower in person, and when I finally exited the Trocadero metro station on that September day and rounded a corner to see the Eiffel Tower looming before me, I was flooded with emotion. I chose this charm to commemorate that moment.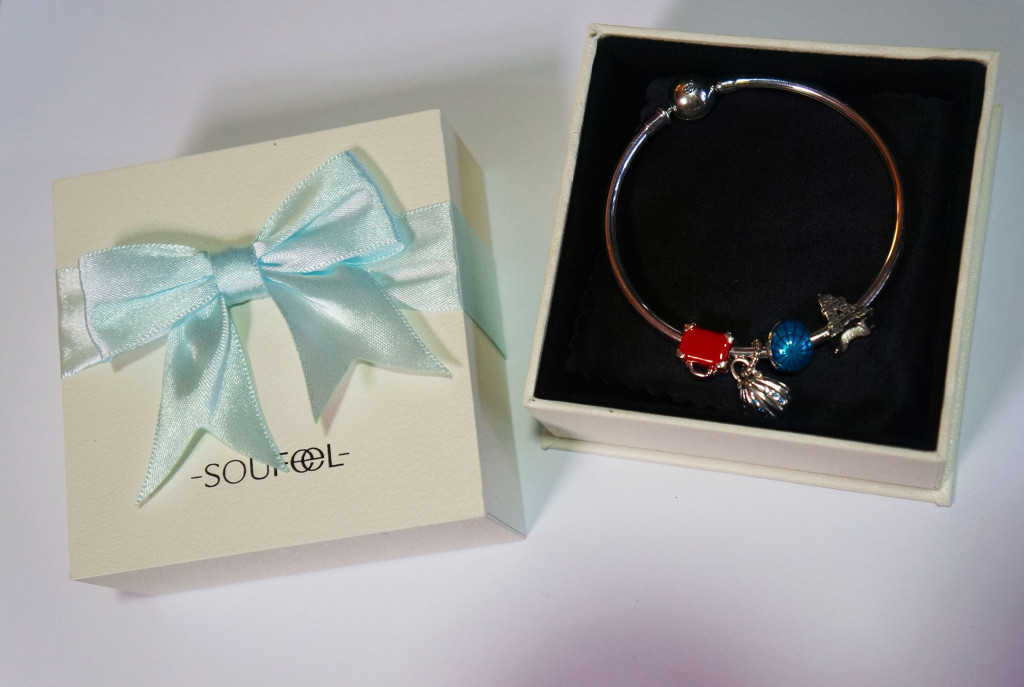 When I spotted the Seashell charm I also knew I wanted to add it to my bracelet as well. I was a Cast Member at Walt Disney World Resort for five years. Though I later went on to work on the Internal Communications team, some of my most beloved memories remain from my first role as an Attractions Attendant in Fantasyland at the Magic Kingdom. I operated several attractions including Dumbo the Flying Elephant and the Mad Tea Party. As part of my job I would also sometimes be assigned to sweep different areas of the land. It may seem strange that I enjoyed picking up trash, but these moments allowed me to wander and observe just how happy Disney makes its guests. My favorite place to sweep was Ariel's Grotto, a character meet and greet location which has since been relocated. Ariel is one of my favorite Disney characters, and getting to witness the joy of so many children — and adults — meeting their mermaid heroine was an inspiring and unique experience that just isn't found anywhere outside a Disney theme park. The charm reminded me of these moments.
My final charm selection was the Red Travel Suitcase. There's no particular story behind why I chose this charm. I just thought it is super cute and I love the bright color and throwback to vintage travel!
Soufeel Jewelry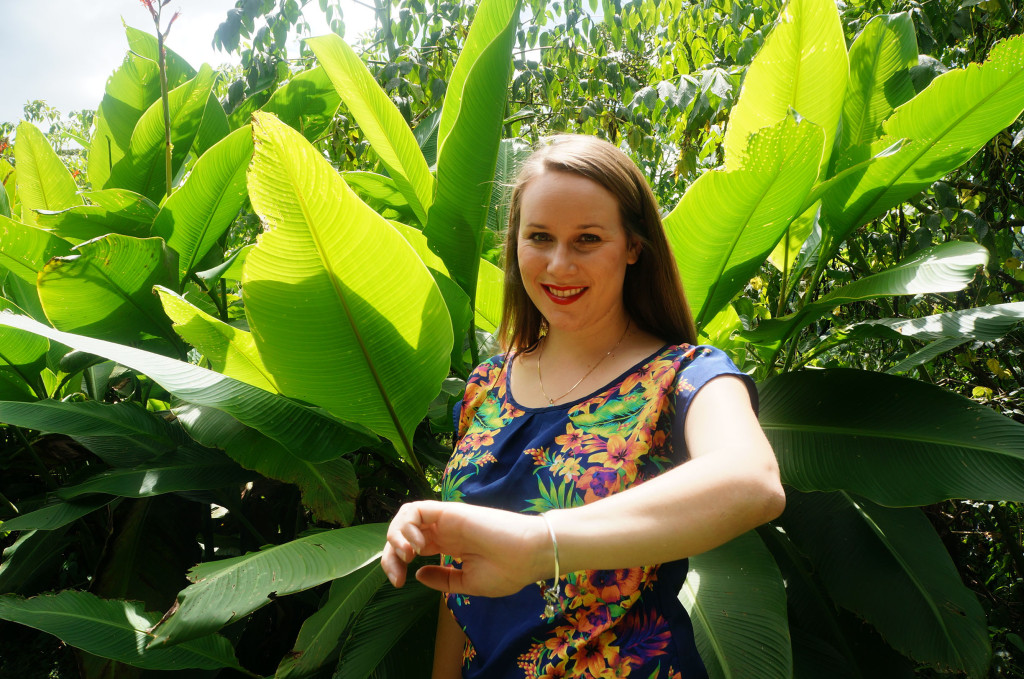 I've never owned a Pandora bracelet, so I can't really compare the Soufeel products to Pandora's, but I was impressed by the quality of these charms. All Soufeel charms are made from sterling silver, 14K gold, rose gold or Swarovski crystals. The bracelets can also fit Pandora charms, so you can interchange them if you already own a Pandora bracelet.
Prices for charms start at around $15. Most of the charms on the travel section are under $30. Another reason this makes a perfect gift for female solo travelers is that Soufeel offers free shipping worldwide on orders over $50 and 365-day return and exchange guarantee. This way you can get your bracelet shipped to you no matter where you are currently traveling!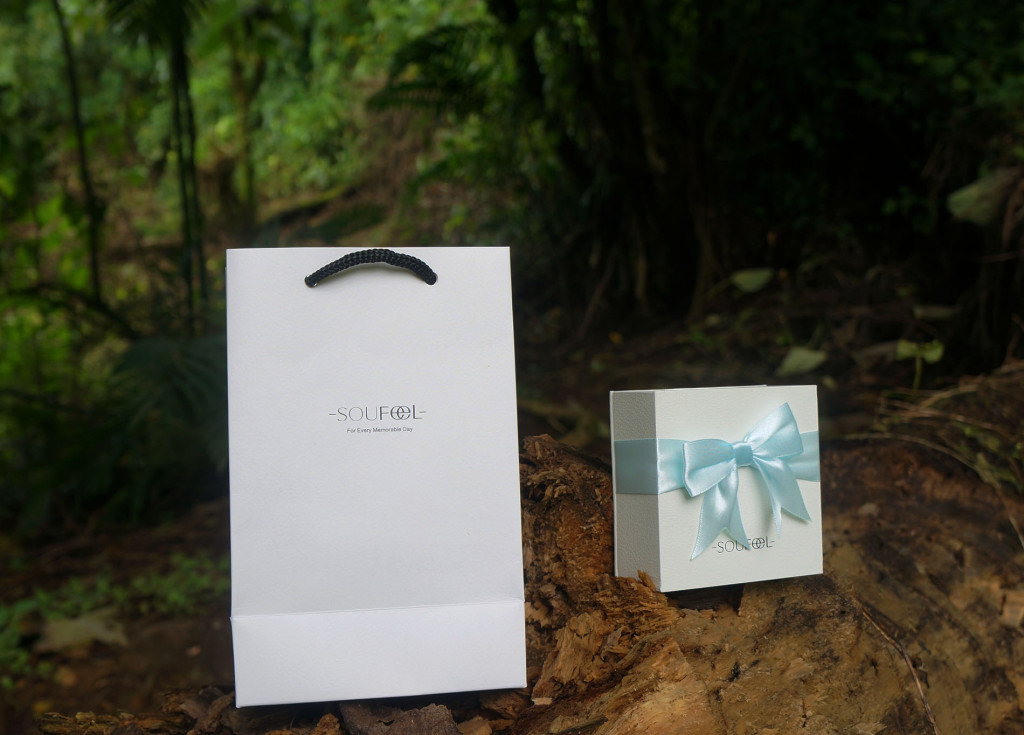 As a female solo traveler, so many of my most moving memories have occurred while I was alone, or with strangers I had just met in my travels. Sometimes I find it hard, apart from writing on Something In Her Ramblings, to share my stories with friends and family. I hope that this bracelet will serve as a good conversation starter so I can share more of my stories in person with the people I love!
If you are interested in purchasing a Soufeel Bracelet for yourself or as the perfect gift for your favorite female solo traveler, I have some good news. Readers of Something In Her Ramblings receive 5% off any order on Soufeel's website. Just enter coupon code Blog5 upon check out.
Note: I received a complimentary Soufeel bracelet and charms for review. However, all thoughts and opinions are my own.