I went to Kraków, Poland, for one reason and one reason only: it has the closest airport to Auschwitz.
With this being my only motivation to visit Kraków, I only planned to spend one night in the city, take a day trip to Auschwitz, and then move on to my next destination.
As I walked along the narrow streets of the Old Town, past charming buildings straight out of a fairy tale to the Goodbye Lenin Hostel, I realized just how wrong I had been to overlook this city. Head my travel tips for Krakow Poland and don't overlook this magical and historical city.
Travel Tips for Kraków Poland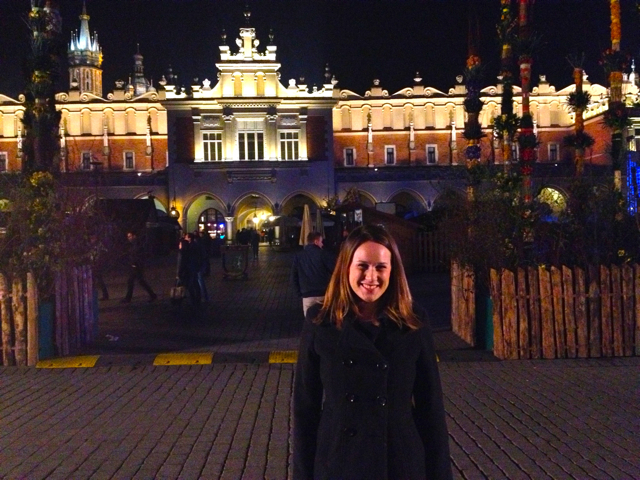 Kraków is Poland's second-largest city and is known as the country's cultural capital. Located in the south of the sixth-most populous country in the European Union, this is also one of the oldest cities in this post-communist country.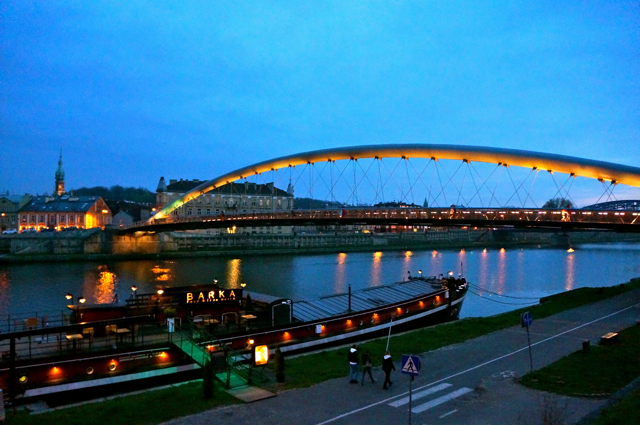 Pijalnia Bar
I spent my one evening in the city doing what the locals do – drinking a profound number of lemon vodka shots (cytrynowka) at Pijalnia, a communist style bar that is popular with locals and young travelers alike. I found everyone here to be really friendly, and within two minutes of sitting at the bar, I had made some new friends from France and Bulgaria.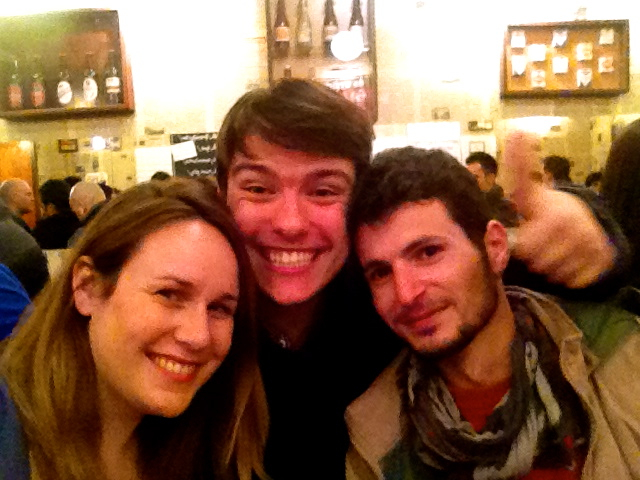 Warning: after a certain number of these shots, a seemingly normal Frenchman who you meet here may propose to you, and no, it won't be as romantic as it sounds.
Historic Highlights
Drinking aside, tourism highlights include Wawel Castle, Wawel Cathedral, Planty Park and Wieliczka Salt Mine.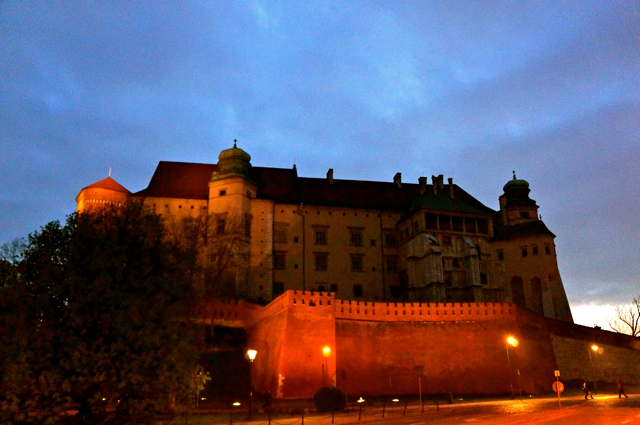 I didn't have time to visit any of these places, but I did wander around the monuments at night. Wawel Castle, built in the 14th century in the Gothic style, is beautifully illuminated under the cover of darkness.
I walked around Rynek Główny, the main square which was filled with beautiful architecture and colorful and flavorful Easter Markets.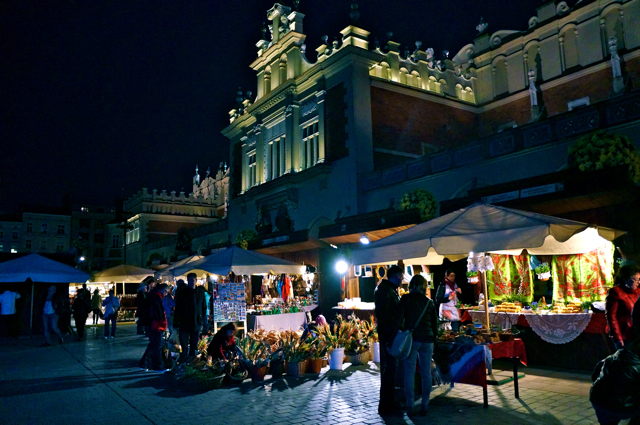 Oskar Schindler's Factory
I also had time to visit Oskar Schindler's Enamel Factory. Those familiar with the film Schindler's List will know that this man saved the lives of more than a thousand Polish Jews by employing them at his factory, which is located at 4 Lipowa Street in Kraków.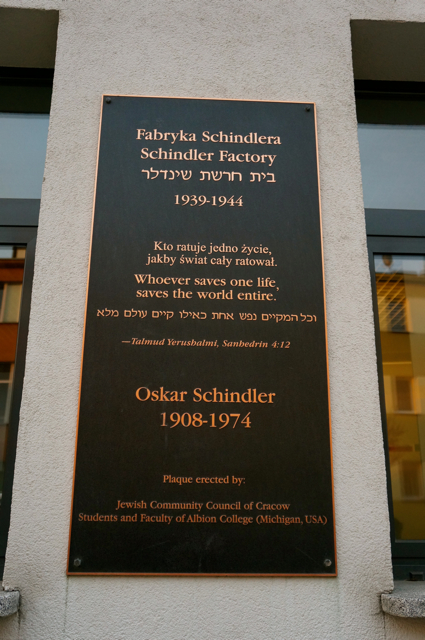 Today, the former factory is home to a museum.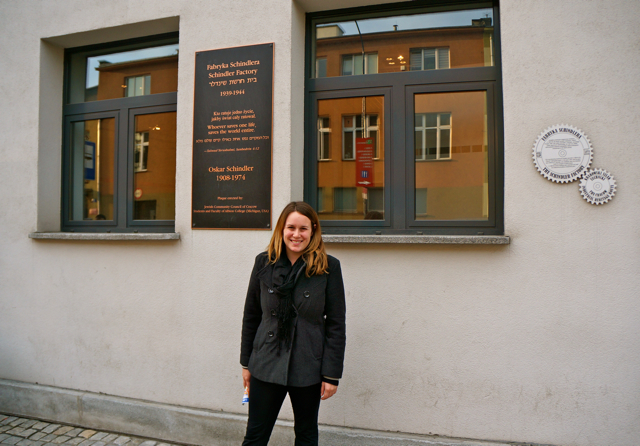 Disappointingly, this museum only has one small room, Oskar's former office, which is dedicated to the man, his factory and his heroic actions during World War II.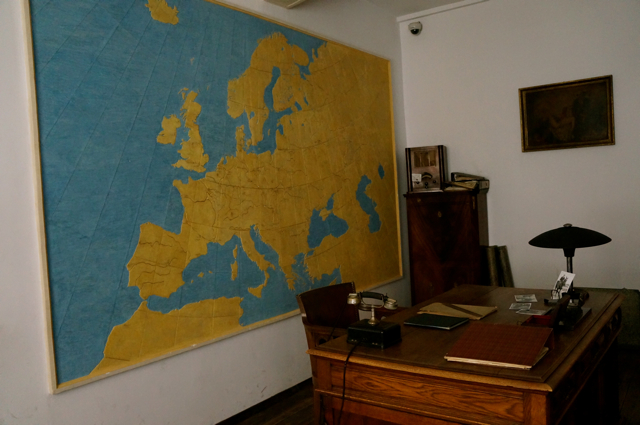 The majority of the museum instead houses a powerful permanent exhibition entitled Kraków under Nazi Occupation 1939-1945.
The exhibit offers visitors a time travel through the city's history in a hands-on, interactive way that really brings the terror of this time period to life. The exhibit is one of the best I've seen in Europe on the Nazi Occupation, and it gives visitors a complete sense of how horrific this time period was for all living in the city, both Poles and Jews.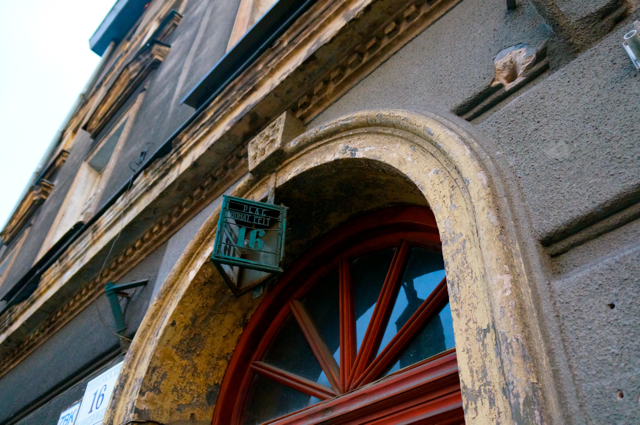 Kraków was first invaded by the Nazis in 1939. On November 6 of that year, Polish University professors were arrested and murdered by the Gestapo, signaling the beginning of a new era of oppression in the city.
The museum also outlines details of the Kraków Ghetto, from which ultimately 60,000 Polish Jews were sent to concentration camps and murdered.
Nearby the museum are the only surviving remnants of the Kraków Ghetto Wall.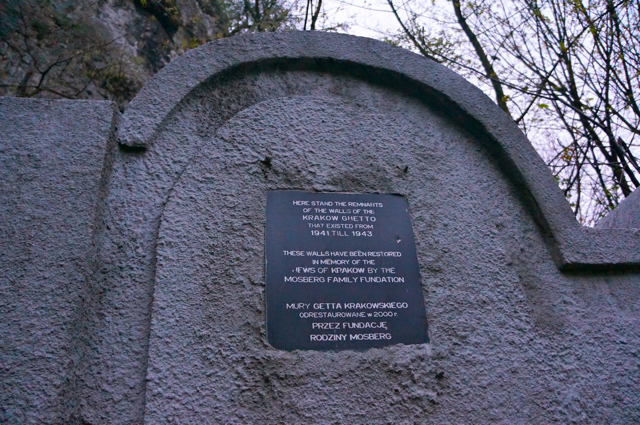 Today, a preschool and playground surround them, which I found unsettling.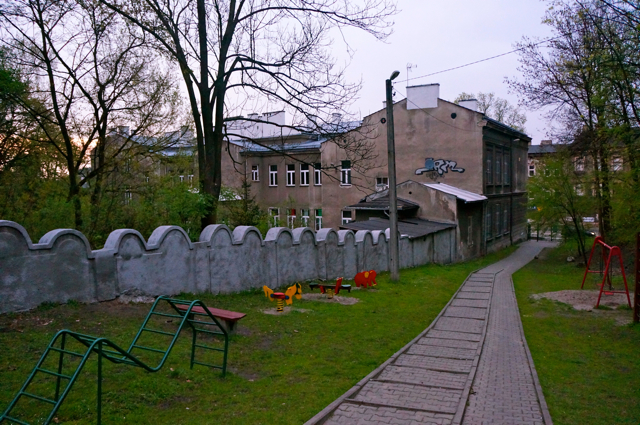 Rich in history and filled with beautiful architecture, Kraków is a city worthy of spending a few days in. If you are passing through, don't overlook it like I did and instead, spend some quality time here.