Author and travel enthusiast Jane Bwye dishes on Namibia solo travel and traveling alone after raising her family in this week's Women Who Travel Solo.
How did you get started traveling?
I started late in life, once the ties of family were loosened. I faced the daunting prospect of leaving Kenya, where I'd lived for 55 years. My childhood dream was to travel round the world, and this I did – alone – in the year of my 60th birthday. Planning this adventure took my mind off the agony of leaving home, but as my children warned, it gave me permanently itchy feet.
Why did you decide to take a solo trip to Namibia alone?
Coming to live in the UK was a severe culture shock. I hankered after Africa and wanted to help in some way, for their needs seem more real than those of our first world. I had met Voluntary Service Overseas people in Kenya, and learned about retired professionals lending their expertise to short term projects overseas. When the opportunity came to work with the Big Issue Magazine in Windhoek, Namibia for two weeks, I jumped at the chance.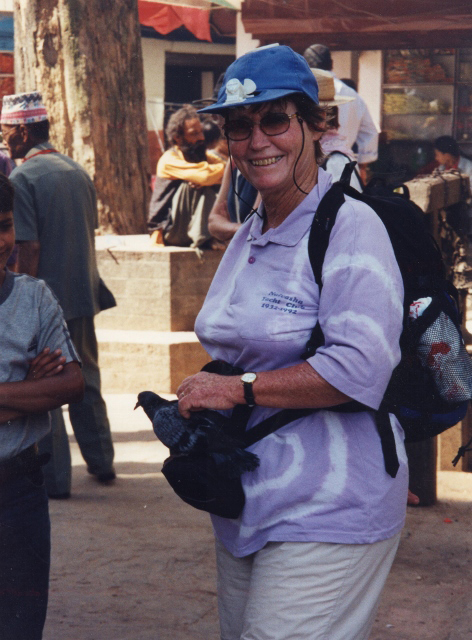 Tell us about your experience in Namibia as a solo traveler.
I know Africa, I thought, and I had worked with an African magazine in Nairobi. I'd never been to Namibia, but it would be a doddle.
I couldn't have been more wrong! It was a wake-up experience for me, as I have always planned my solo travels carefully – ensuring I knew where I would be going on arrival and who I would be contacting. I joined groups sometimes; on other occasions I would meet up with family or old friends, or friends of friends. One is never alone, even when travelling solo.
In Namibia, I had no plans. I was solely reliant on the people who were sending me there and soon realized that my expectations were way too high.
It is scary being alone in a strange city, warned not to use the local transport when you want to get from A to B in a specified time –for the buses go off in tangents according to the desires of their customers. I didn't even know how to get to the Big Issue offices. So I insisted they send me transport on that first day. Of course, as I got to know the people there and grew into my surroundings, I arranged my own lifts, and did some personal exploring. Walking alone in an African city in the day time has never bothered me. My steps are always purposeful and I'm never afraid to ask questions of the native people. But I'm wary of the ones who approach me.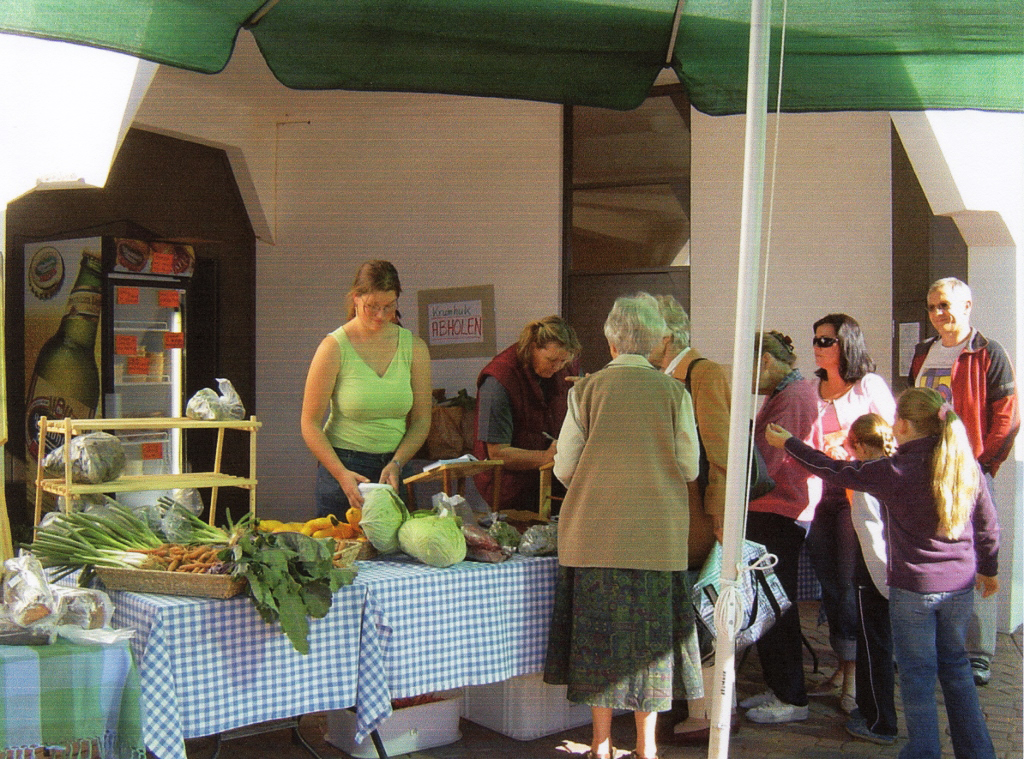 I found the Green Market on my final Saturday – a delightful German market in the suburbs, with a homeless Big Issue vendor at the entrance! It is indeed a small world – while I sipped a fresh orange/apple drink and sampled a waffle, a lady who had lived in my home town of Nakuru in Kenya came to sit by me, so we chatted the hour away.
What recommendations do you have for solo travelers in Namibia?
Two people are better than one in uncertain circumstances, so make friends with others and share knowledge and experiences. You're an adventurous person, so don't be afraid to face up to challenges provided you have informed yourself as much as possible beforehand.
If you can befriend the local people, all the better. If you're invited into an African home, feel privileged, show respect and sincere interest. Africans are hospitable people, and will freely offer advice if asked. Accept their food: it is simple, wholesome and often less likely to harm you than commercial street eating places. If your stomach rebels, sobeit. In time you should become hardened to strange foods.
In African culture young women are closely protected, and the mature are respected. A woman on her own means she's looking for sex.
What was the best part of your solo trip to Namibia?
There were so many best parts! Wildlife spotting is of course a specialty in Africa, and I am a lover of wide open spaces.
I also really enjoyed visiting a game ranch, Okapuka Ranch. The white rhino are tame. Not so, the plains game who skitter away at first sight and sound of a vehicle. The Namibians eat a lot of venison.
Taking local advice, I ordered a taxi into the center of Windhoek early on a Saturday morning, and pre-booked the taxi driver for the return journey late on the Sunday. Then I got on an Intercape Mainliner coach for the four-and-a-half-hour journey to Swakopmund on the Namibian coast. We traversed through arid savannah –knee high thin brown grass and scrub, onto sparser patches in the Karoo, then over sand and rock in the Namib Desert, passing gold mines and a few cattle as we approached the coast. Finally I caught a glimpse of golden dunes, an amazing place composed of miles and miles of sand in wonderful formations.
Searching through a Where to Stay booklet, I had chosen the gracious historical Prinzessin-Rupprecht-Residenz  for the night in Swakopmund. It is a simple, attractive place and I was made very welcome. I wandered down to the beach and walked a mile or so to the town center; practically deserted, very peaceful. I glimpsed a fisherman camouflaged on the rocks beneath a pier.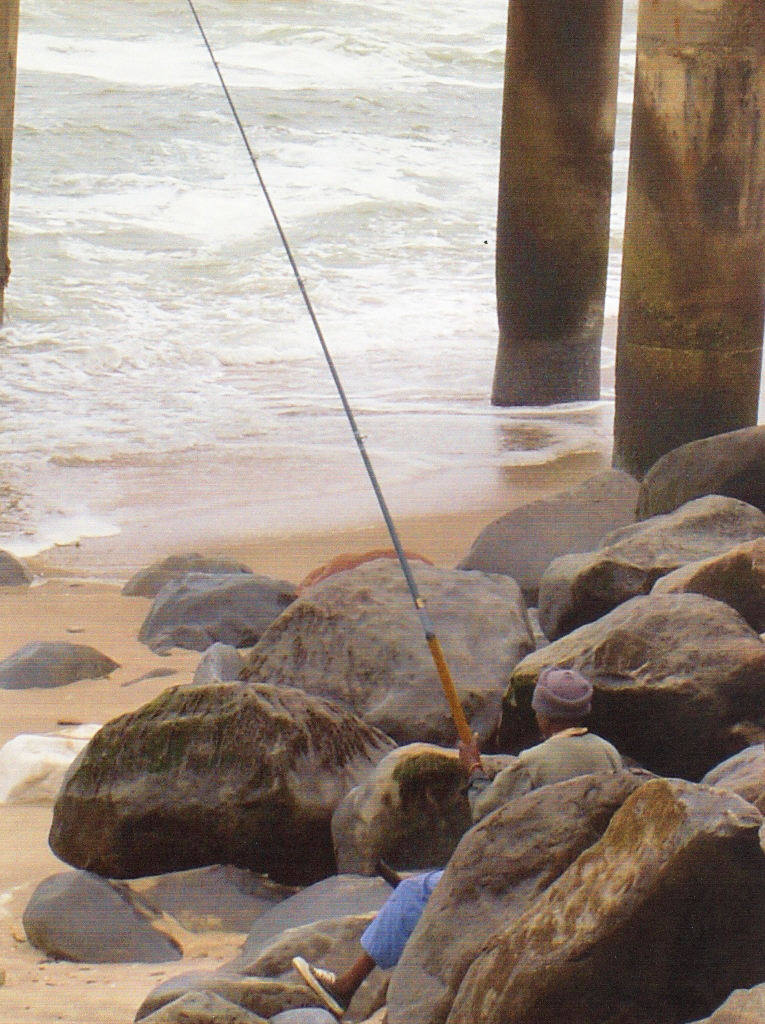 The town is clean, laid back and very warm. Wide dirt streets, ornate buildings. I spent two hours in the delightful Swakopmund Museum, run by the Society for Scientific Development, and ordered a tasty fish dish at the Strand Hotel overlooking the beach while I listened to Greig and watched the world go by.
What was the worst part of your solo trip to Namibia?
Things went wrong from the beginning. My passport, newly stamped with its Namibia visa, got lost in the London tube bombings of 2005 so I had to ask the airline to postpone my flight.
When I finally arrived they weren't expecting me, but they had found me a place to stay. It was a little guest cottage, clean, bare except for a bed and some bread and milk in the fridge. There was no gas, and no hot water. The people in the main house were away and I was left to my own devices.
"You can buy what you want at the shopping center we passed on the way here," I was told. I looked blank. "You know – turn left out of the gate, then right at the top of the road. It's about half a mile along. Be sure to lock the place when you leave. Here is the key to the gate."
I slept off the jet lag, and then began to feel hungry. Couldn't remember whether it was left or right at the gate; found myself going the wrong way. It was the heat of the afternoon and I needed a drink… what was I doing, wandering the deserted streets of suburbian Windhoek without even a water bottle in my hand? I was lucky to find my way back to the cottage, gather my thoughts and my wits and start out again. This time, I asked the guard – who sat on the inside of the gate for safety – to give me directions to cash some money and food.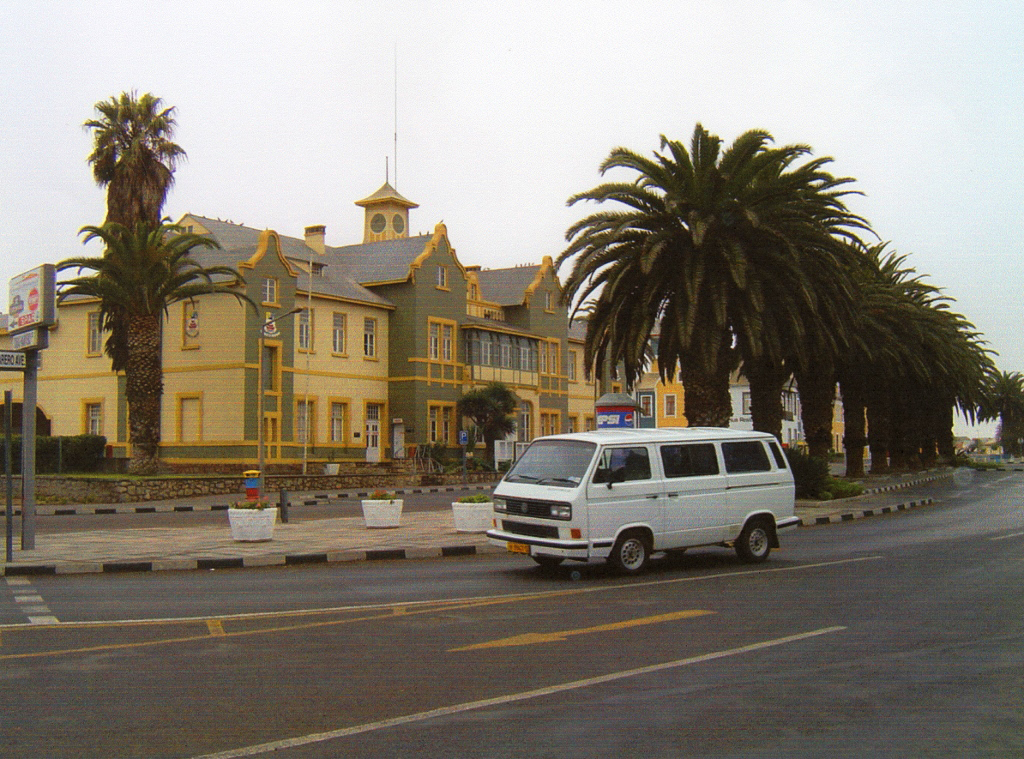 Are there any safety concerns for women traveling alone to Namibia?
It seems obvious – don't go out in the midday sun, be liberal with the sun-block and don't go anywhere without your bottle of drinking water. Never wander off alone into the bush.
It is easy for the Africans to identify travelers and some youths can be over-insistent, especially in tourist areas of cities. I have found that a polite but firm "no thank you" works, especially if you use the native language. You may have to repeat yourself. Don't look him in the eye and don't look at his wares.
Recently when enjoying the beach in Kenya, I was targeted by a youth, who shadowed me, walking insistently about six yards away, alongside me. I didn't show my increasing irritation, but increased my pace and zig-zagged along the beach to ascertain that he really did intend to be a nuisance. Then I suddenly reversed direction with a flourish. He got that final message and drifted away to find easier targets. Perhaps I was lucky. The secret is to be firm from the start and never show fear.
It's safer to buy things only from established markets.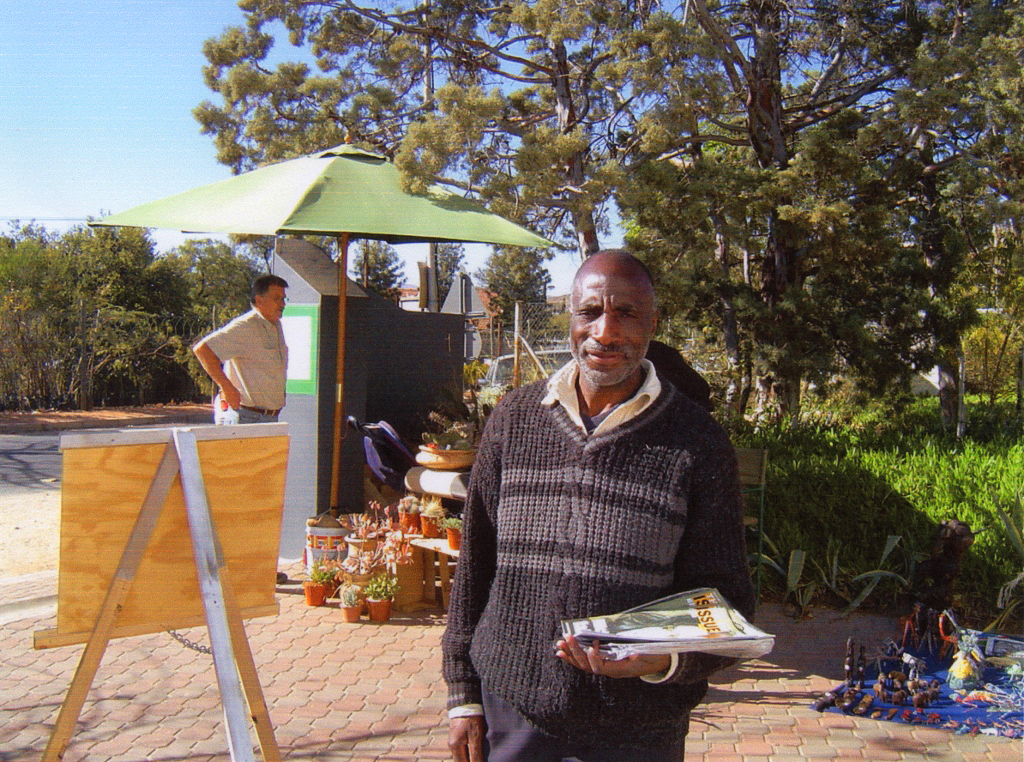 What advice do you have for women who are traveling alone?
My best piece of advice is don't think you know it all. People will believe you and step back! Rather, humble yourself and don't be afraid to ask questions. The people of Africa are wonderful. They are friendly,  genuinely interested in visitors and happy to help if you ask. Some of them, even today, have never come into contact with a white person, and children will come up to you, asking if they can touch your strange white skin.
Be sure to hide your valuables – better still, don't take any valuables with you. A money belt is best when hidden beneath your clothing. Handbags should be hung tightly over your shoulder and against your side.
Be friendly, but keep an astute awareness of what's going on around you. Africans are intuitive. In the towns, they sense naivety and innocence and are quick to take advantage. Away from built up areas they have deep respect for elder people, and enjoy a natural love of children. When I was young I would ride alone on my pony over rolling farmlands and was always treated with friendliness. When I grew up, if my car broke down, it was invariably an African who stopped and helped, and wanted nothing in return. The 'bush telegraph' is very real. In Africa I always have the feeling they know more about me than I think. Be open and honest.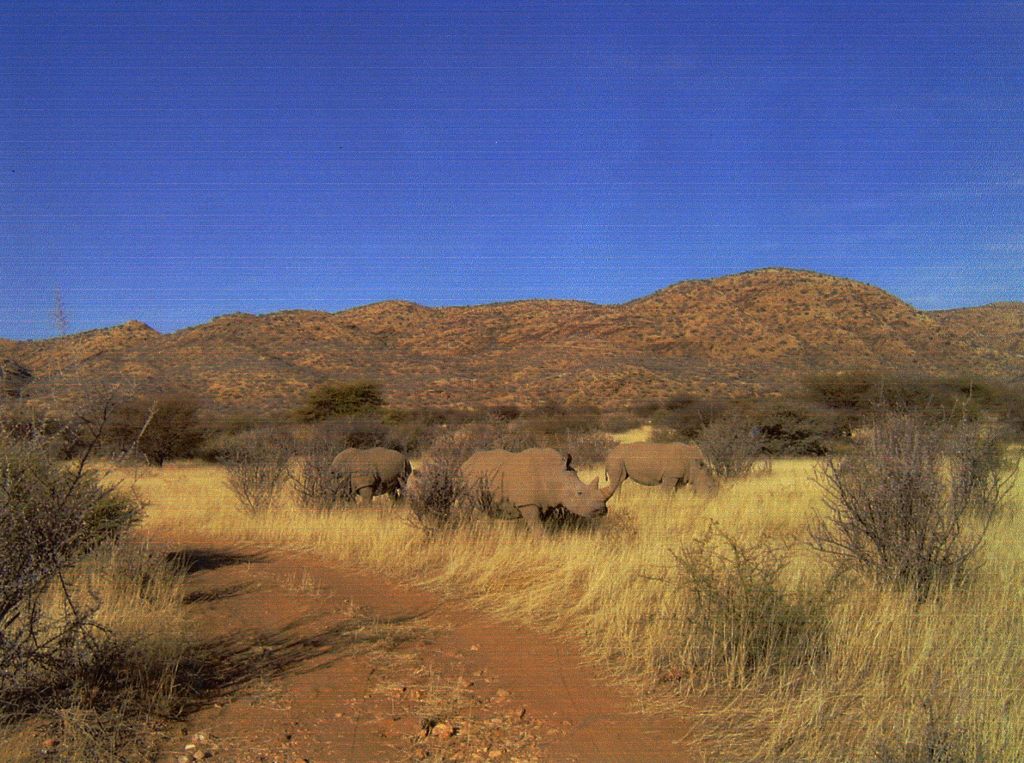 Do you have anything else to add to inspire women solo travelers?
When on safari in Africa, trust your guide implicitly, and obey him. He knows animals intimately and he is a professional. Expect professional behavior in camp, for that is a given. Shy away from any tourist operation which intimates otherwise.
Drink in every wonderful moment in Africa – and enjoy – You'll never find another place like it!

About Jane Bwye
Jane Bwye lived in Kenya for fifty-five years, where she went to school and raised a large family. Widowed at a young age, she embarked on a career of intermittent freelance journalism. Jane has written several books including the award-nominated novel Breath of Africa, which draws on her experiences covering thirty years of Kenya's history from the Mau Mau era. A world traveler, Jane buys a bird book in every place she visits and keeps a diary, which she uses to write for her regular Friday Travel Blog.
Women Who Travel Solo
Women Who Travel Solo is a weekly column that shares the stories of women's solo travel adventures in hopes of spreading the message that traveling alone is not only safe, but wildly rewarding. Inspire other women to travel solo by sharing your story with Something In Her Ramblings. Email Lauren at lsalisbury24@yahoo.com.
Where to Stay in Namibia
HotelsCombined offers the best rates on accommodations worldwide. Find and book your accommodations in Namibia below.