When I was 25 I lived in Madrid and completed a quest to visit 25 countries in one year. If you've been following my journey here on Something In Her Ramblings for a while now, you probably already knew this, but it's a fact I'm proud of and begs repeating as I start my ramblings about the time I didn't go to Venice.
My 25th year was one of magic for me. Living cheaply in a shabby shared flat on Calle Fuencarral, surrounded by Spaniards who wanted little to do with me and a young expat crowd driven by a similar eagerness to explore, I threw every ounce of my being into seeing as much of Europe as possible.
By day I taught English at an Elementary school. By night I either squirrelled additional euros away by tutoring, tepidly doled out portions of these travel funds over three euro glasses of wine with friends, or wrote many of the posts that make up this blog.
My evenings always ended in the same way – alone in my stark room, staring up at the AAA map of Europe I'd taped to the wall, reading the names of all the countries and cities before me as a sundry of noises drifted up from the street and poured through the wooden shutters that led out to my balcony.

I wracked my brain with focused intensity over a singular problem – how to maximize my time and money to set foot in as many of these places as possible. These are the thoughts that would keep me p at night; at times my brain was so fired up by the possibilities that it felt like I'd never fall asleep, though I always managed to drift off long before the last drunken madrileno would wander the cracked streets of Calle Fuencarral home.
I was always on the move in these days – or plotting my next move. I roamed and rambled through Nice and Naples, Monaco and Munich, Paris and Prague, returning home to place another sticker on my map.
I quested through so many of the continent's classic cities and yet – I didn't go to Venice.
I came very close on several occasions. Venice is less than three hours from Milan and less from Verona. I had one final chance to visit Venice shortly before leaving Europe, but I bypassed this city and set foot in Ljubljana, Slovenia instead. I used many excuses in my justification for skipping this city, namely that it was too touristy, too expensive and that very few real Italians live there nowadays.
But the truth is this – I didn't go to Venice because my heart was broken and Venice was the proclaimed favorite city of the man who had broken it.
Venice is one of the world's most romantic cities, and there was no way I was going to go here alone to drown in thoughts of our doomed love that had sunken to a watery grave.
I'd guess that for most travelers, however, Venice isn't the favorite city of their first love. For them Venice is a city of dreams, iconic, mystic, full of old world charms they've seen on the big screen in movies like Casino Royale, Indiana Jones and the Last Crusade and Casanova.
A UNESCO World Heritage site, Venice is a city that is spread over 118 small islands and thus uses waterways as streets. Founded in the 5th century, the city grew to prominence as a major player on trade routes.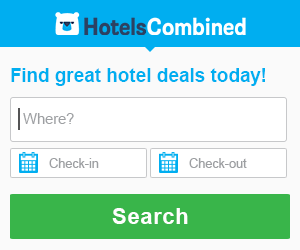 Many a writer has fallen in love with Venice.
"A visit to Venice becomes a perpetual love affair," wrote Henry James.
"Venice is like eating an entire box of chocolate liquers in one go," wrote Truman Capote.
At the time all this lore added to my justification not to go, but now I am left with a hole of curiosity.
I imagine how enchanting it feels to stand in Piazza San Marco, said to be one of the most beautiful public squares in the world, staring up at the ornate St. Mark's Basilica as dozens of pigeons flock in a swirl around me.
I imagine how anomalous it feels to cruise down the Grand Canal – this mythical main street made of water – in a vaporetto, or water bus, drifting under the arches of the Rialto bridge and passing withering ancient palaces while lovers float by on gondolas.
I imagine how blissful it feels to get lost in Venice. To touch ageless brickwork and feel a Venetian breeze. To wander down cobblestone streets and float down ancient waterways. To be moved by paintings from historic artists I've never head of until now. To ramble and let the city authentically reveal itself, unfolding with me in it.
Today when I'm asked if I've been to Venice I say no. This is a question that comes up more often that one might imagine. Travel is my favorite topic of discussion after all.
I say no and I think of him, a man who broke my heart and his love for Venice. Time may change his opinion, but in my mind Venice will eternally be his favorite city in the world. Had I gone to Venice who knows what memories would flicker before me instead.
If You Go To Venice
Located close to the Marco Polo Venice Airport, Annia Park Hotel is an ideal accommodation choice for your trip to Venice. Situated in a late nineteenth century rustic building surrounded by gardens, the hotel offers a picturesque and charming base from which to explore the world famous canals, bridges and museums in Italy's city of Canals. The city's highlights can be reached from the hotel by vaporetto – what more romantic way to start a day of sight seeing than by journeying by water taxi?
Note: This post was sponsored by Annia Park Hotel, however all thoughts and opinions are my own.