The following is a guest post from Michelle Philippon.  Michelle currently works in business development and sales in Toledo, Ohio, home of the Mud Hens, Jeep, and a bunch of deer.  She got her first "real" taste of traveling when she was 16 and went to Mexico. Since then, she's studied abroad in England and recently spent a year working as an English language assistant in Spain. Follow her on  Twitter.
The Dream of Writing in New York
One of my dreams when I was growing up was to move to New York City and become a writer.
In first grade, I'd even pictured this: I would live in a brownstone in Manhattan, that glorious bastion of romance and art, and write and illustrate children's books (as is fitting, since that was the only exposure to real "literature" I had at the age of seven). As the years passed, of course, my dream changed. I added one or two more cats to the picture (Persians, preferably), dropped the thought of being an illustrator when I realized you kind of need to be able to draw to do that, and became a playwright, then a serious novelist to rival Joyce, Hemingway, or Proust.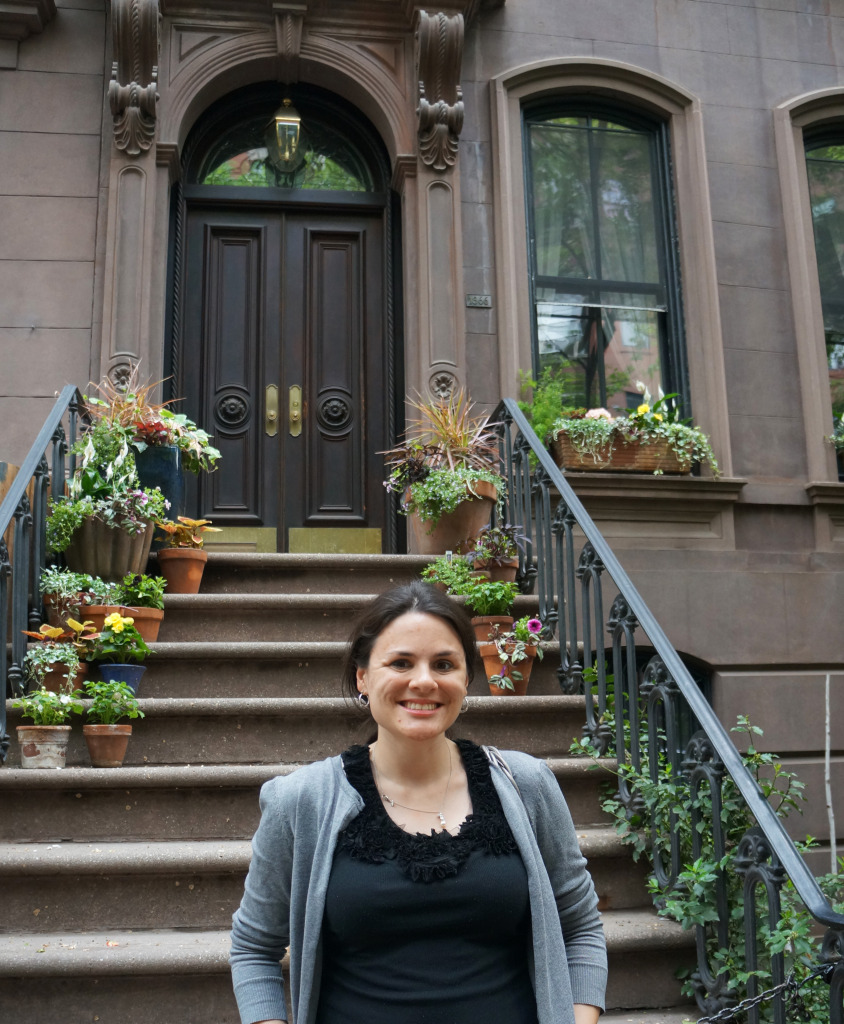 Right as I was graduating from college, I was offered a job in New York. I couldn't believe it. I was ready to move to the big city from the Midwest, to become Carrie Bradshaw and live a flashy and exciting life in the Big Apple. For varying reasons, I turned the job down and decided I wasn't the right step for me.
But New York always had that silent appeal, that magic, that allure. And my dream never quite died, really. So when my friend Lauren and I decided to have a Girlfriend Getaway to New York City, I was stoked.
Where To Stay in New York City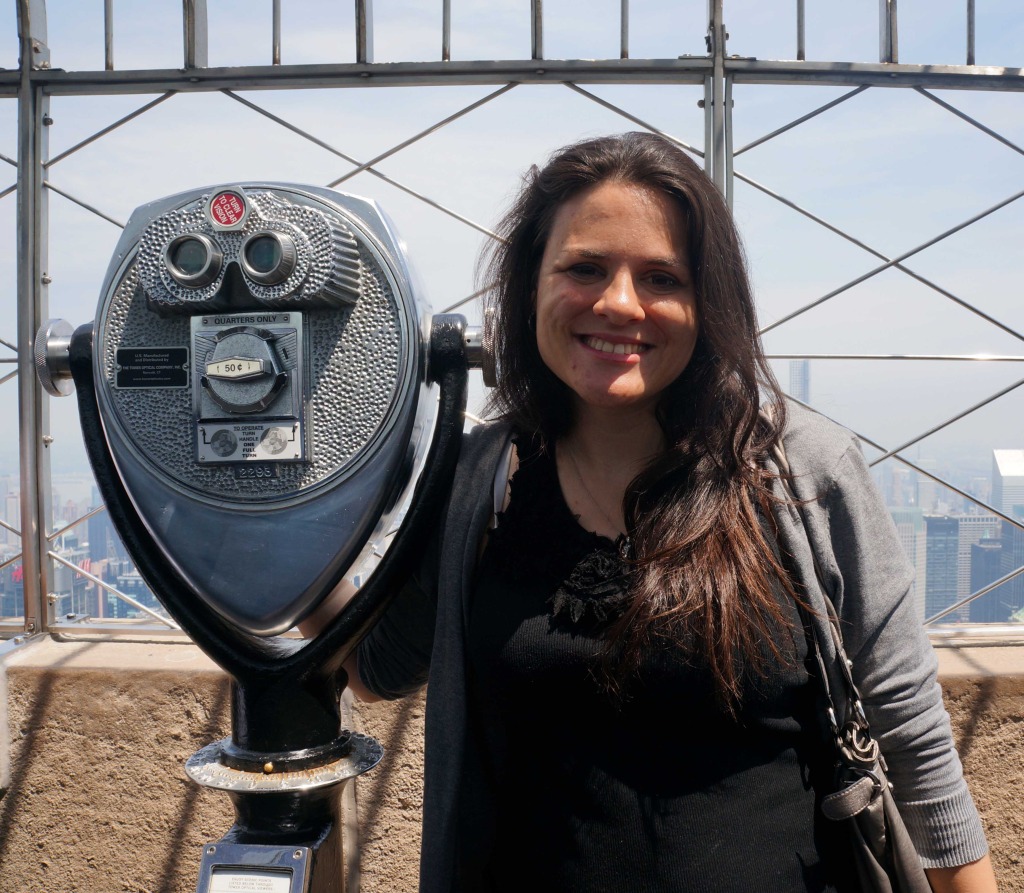 Finding things to do really during our weekend in the Big Apple wasn't the issue. The problem, of course, was lodgings. Where would we stay? How could we find affordable accommodations while sticking to our tight budget?
"We could always do CouchSurfing," I suggested. "It's free."
This suggestion was quickly shot down. We wanted our own space for the weekend.
"What if we stay in Brooklyn? It'd be cheaper."
This was also deemed an unsuitable option.
The idea of staying somewhere upscale in Manhattan was just too much of a thrill for us,  and with just three days to spend in the City, we wanted to be as close to the action as possible.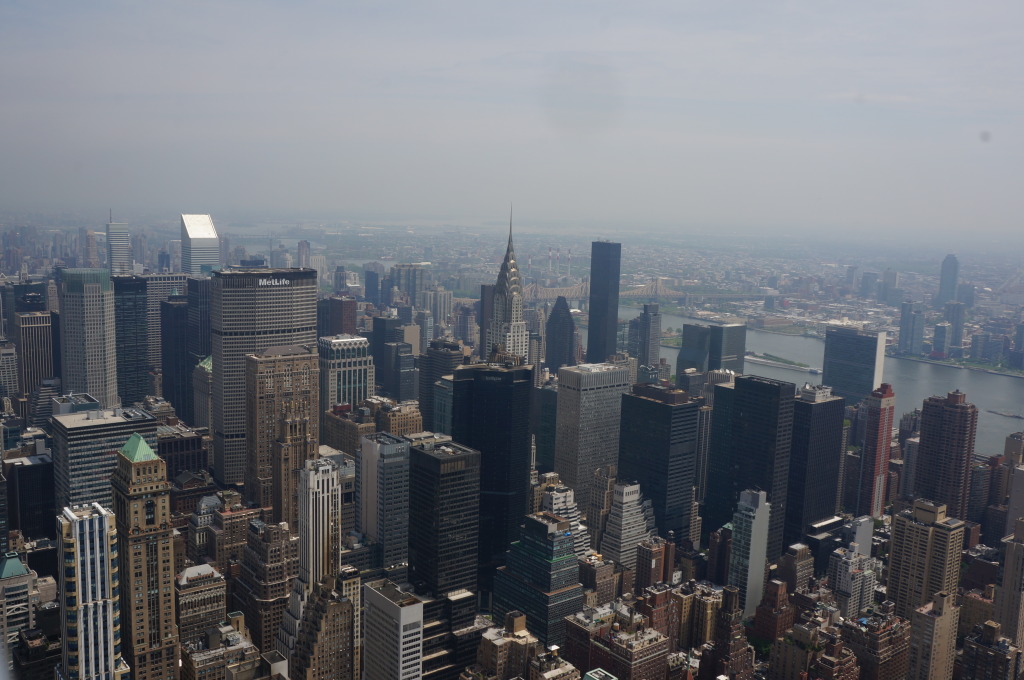 The hunt for  New York City accommodations was on! We didn't want to completely drain our wallets, so we decided to forgo renting a hotel and instead look at renting an apartment. That way, we could have our own kitchen and feel like real New Yorkers, if only for a few days. We scoured the internet looking for deals. Nothing seemed to be going our way. If apartments were affordable, they weren't in Manhattan. If apartments were in Manhattan, they weren't affordable. It seemed like we were doomed to stay in a hostel, a box, or a different  city borough. None of these options were very Sex and the City. 
Then, just at the height of our worry and despair, Lauren found out about HomeAway.
HomeAway Apartment Rental in New York

HomeAway is the world's leading online marketplace for the vacation rental industry. They currently have over one million paid listings of vacation rental homes in 190 countries. The properties listed here offer more room to relax for less than the cost of traditional hotel accommodations.
HomeAway makes it easy to find and book properties online. HomeAway CEO Brain Sharples specifically designed it to be this way, as he and his family were frusterated by the fragmented vacataion rental industry. He wanted to make it as easy as booking a hotel.
After some searching, Lauren and I found an apartment where we immediately knew we had to stay.
Midtown Manhattan Studio Apartment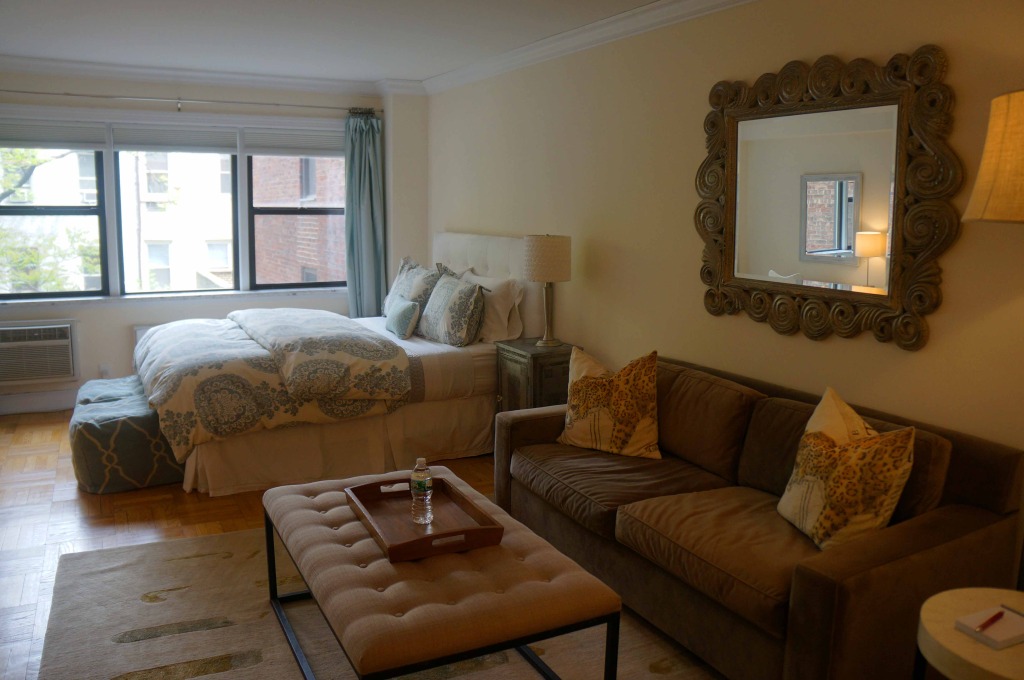 On HomeAway, we found a beautiful, fully-furnished studio apartment in Midtown Manhattan, within walking distance of Grand Central Terminal and the Empire State Building. The apartment offered us our own room, kitchen and bathroom, in a quiet neighborhood where we could actually get a good night's sleep.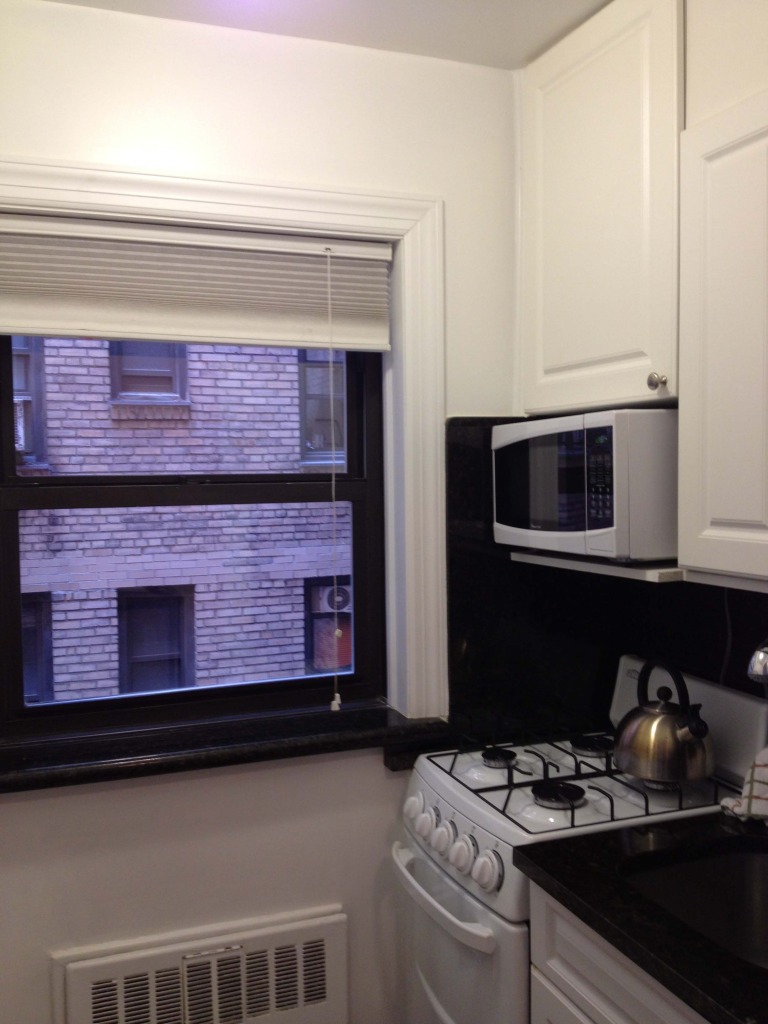 Pictures, of course, can always be deceiving. But the moment we arrived to the apartment, we knew that it was everything the website advertisement had promised—and more.
The apartment's owner Elaine greeted Lauren at the door to hand over the keys for the weekend . Unfortunately, I didn't get to meet her, but Lauren described her as warm, welcoming, organized and "everything she'd want to be as a woman who lives in New York."
There were so many reasons to love this apartment! Though it was a studio, it has a great layout and is very spacious.  The kitchen was adorable, the bathroom was clean and lovely, and the room itself was comfortable, homey, and yet quintessentially vogue in the way only a Midtown Manhattan apartment can be.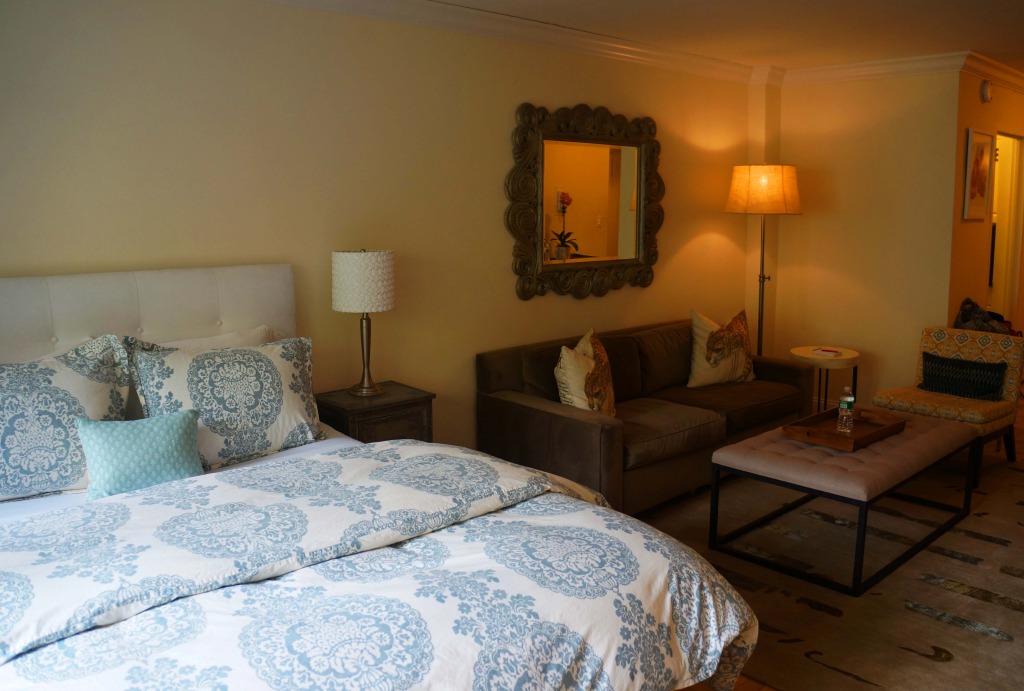 The chic furnishings gave the apartment the perfect vibe for a girls' getaway weekend. Everything was so hip, cute and utterly New York. I wanted to buy everything in the room. We drank wine, ate macaroons, and danced to Louis Armstrong and Frank Sinatra while dolling up for an evening on the town.
One of my favorite parts of the apartment was its view. Our window overlooked a courtyard below. Greenery, in the middle of the city! It was unfathomable.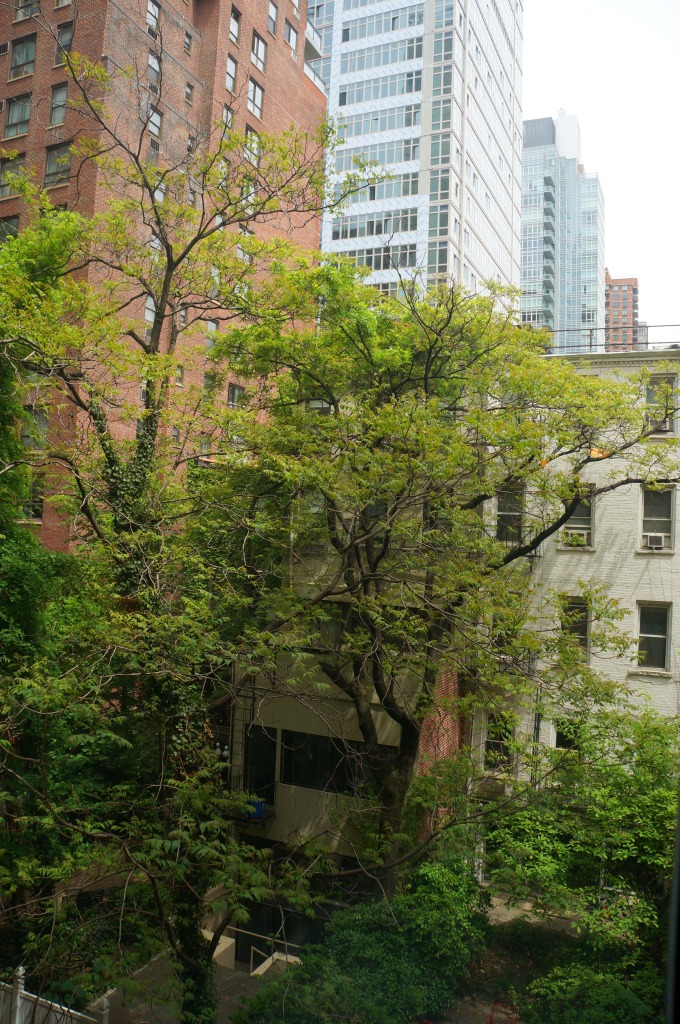 So, if you're going to a city and looking for somewhere reasonably priced but homey and comfortable to stay, I'd definitely suggest HomeAway. We loved our apartment. It was perfect.
Staying at Elaine's apartment was my dream from my childhood come true. I was able to pretend, if even for a short while, that I was a writer living in New York, working on a groundbreaking novel while drinking a cup of coffee, and looking out my window onto the courtyard below.
Note: This post was sponsored by HomeAway. However, all thoughts and opinions are the writer's own.