"Year after year," Carrie Bradshaw quips at the beginning of Sex and the City the movie, "20-something women come to New York City in search of the two L's – labels and love."
Okay, so I have to jump in here and say that I personally went on a girlfriend getaway to the Big Apple for the two P's – people and pizza.
You see, for the past eight months I've been living in the remote rainforest of Costa Rica. I couldn't be further from the magnificent concrete jungle that is New York City and I've desperately missed everything that comes along with being in such close human contact as you are in a proper city. People watching, conversing with strangers on subways, bumping into business men on the street, ordering iced coffee at Dunkin' Donuts – these are the scenes that have filled my fantasies on lonely nights when the rain beats down on my isolated Central American home.
And while Costa Rica does in fact have pizza, nothing here comes close to those gooey, cheesy big slices found on almost every street corner in Manhattan.
But Carrie was on to something with her next thought when she remarked that unlike in the fashion world, "a knock off is not as easy to spot when it comes to love."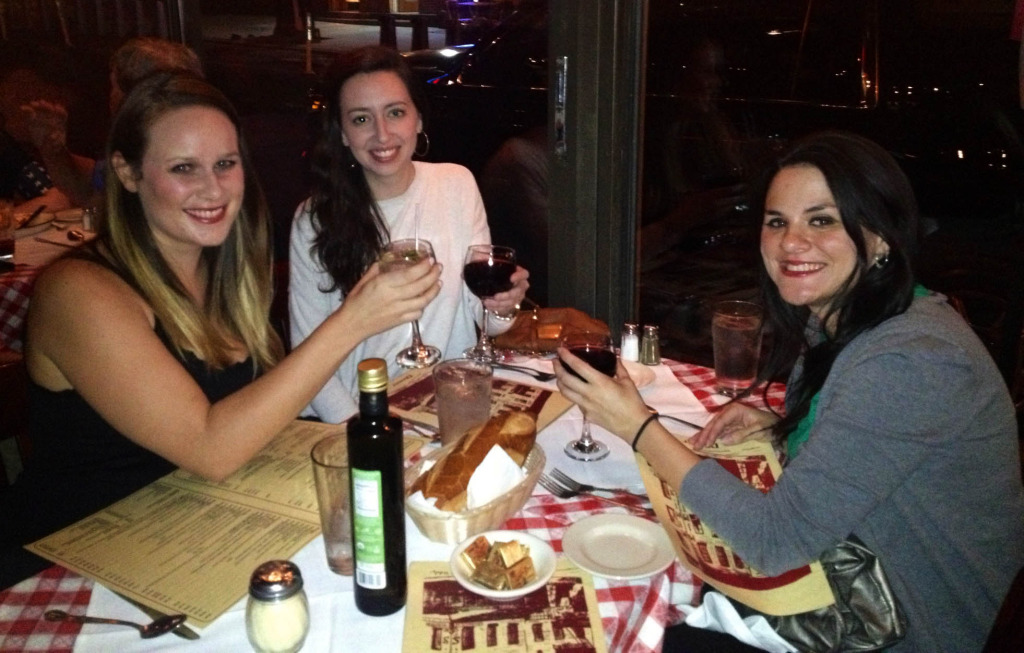 Cupid Has Flown the Co-op
In fact, it only took me one night out on the island of Manhattan to understand why the women of Sex and the City had such a difficult time finding love.
I spent several hours chatting with a charming 25-year-old who worked in finance for a tech start up while at a bar in Turtle Bay with my friends. He was smart, sophisticated and had his own apartment in Midtown East, a fact which is really impressive to someone whose current address is "Middle of Nowhere, the Rainforest."
As the evening drew to a close, an invitation to "watch Netflix" at his apartment was given. Following my polite decline, he abruptly stated our conversation was "moving to fast for him," and made a less than polite retreat. That he addressed me by the name of Lindsay didn't help his case.
Readers, just in case you are unaware, my name is Lauren. LAUREN. Not Lindsay.
Having an apartment on East 62nd Street doesn't make you charming after all. Yes, one night out and I can understand why finding love in New York would seem to be impossible (not that I would write such a notion off completely).
"That's why you need lots of help," advises Carrie. "Help also known as Charlotte York, Miranda Hobbes and Samantha Jones."
Or in my case – Emily, Michelle and, our girlfriend getaway crasher, Paul.
Sex and the City Hotspots Tour
During our trip to New York my girlfriends and I decided there was no better way to celebrate our friendship and being 20-something single women in New York than to visit the haunts from one of our favorite series on the Sex and the City Hotspots Tour.
My friends and I met our tour guide Lou in front of the Pulitzer Fountain by the Plaza Hotel. This fountain was the backdrop in one of my favorite Sex and the City scenes (season 2, episode 18), when Carrie confronts Mr. Big after his engagement party to Natasha.
Upon realizing she maybe was too much of an intellectual force for Big, it is here where she says what is probably my favorite quote from the series.
"Maybe some women aren't meant to be tamed. Maybe they need to run free until they find someone just as wild to run with."
I think its pretty accurate to say I'm not the only woman who hopes these words are true. (I use them as justification every time I wonder why all my friends are getting married and I'm alone warding off spiders in the jungle).
40 Film Locations from Sex and the City
The 3.5 hour tour makes five stops and passes 40 film location from the six season series and two movies. The tour is full of fun facts, behind the scenes secrets, and we even got to watch clips from the show to reminisce about our favorite moments.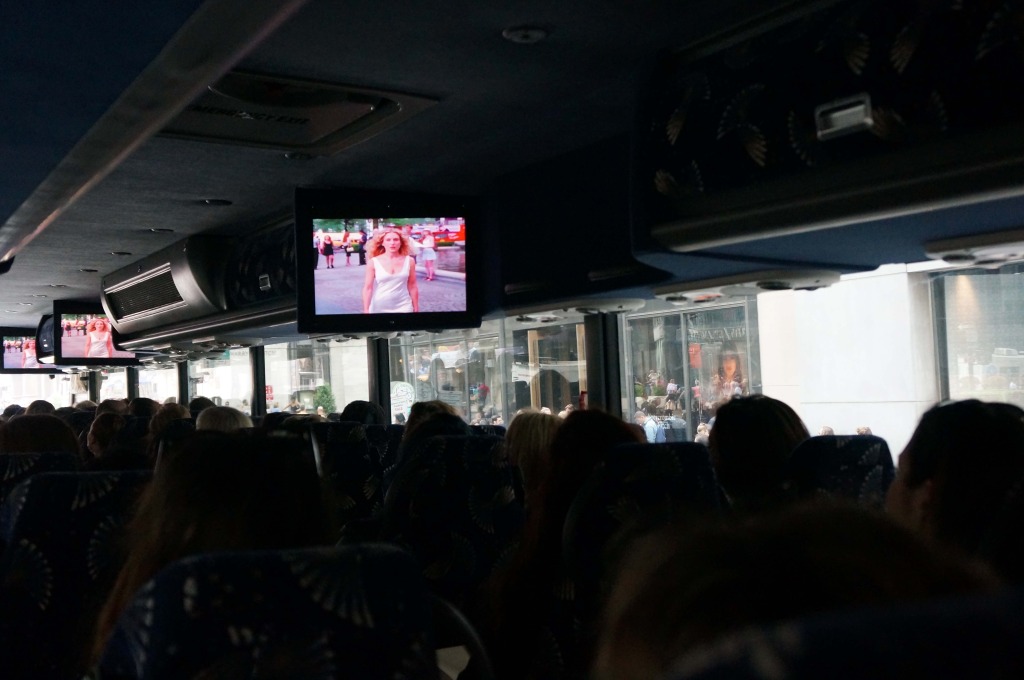 A word about Lou. She is awesome. Just like the ladies on the show, she is gorgeous, fashionable and intelligent, all while down to earth, approachable and super friendly. She knows the ins and outs of the city and if I ever move here would want her to be my best friend.
Need more proof of Lou's awesomeness? Well, she recorded voiceovers for Dunkin' Donuts. Have you caught wind of my minor DD iced coffee obsession yet? I'm calling it fate that she was our guide.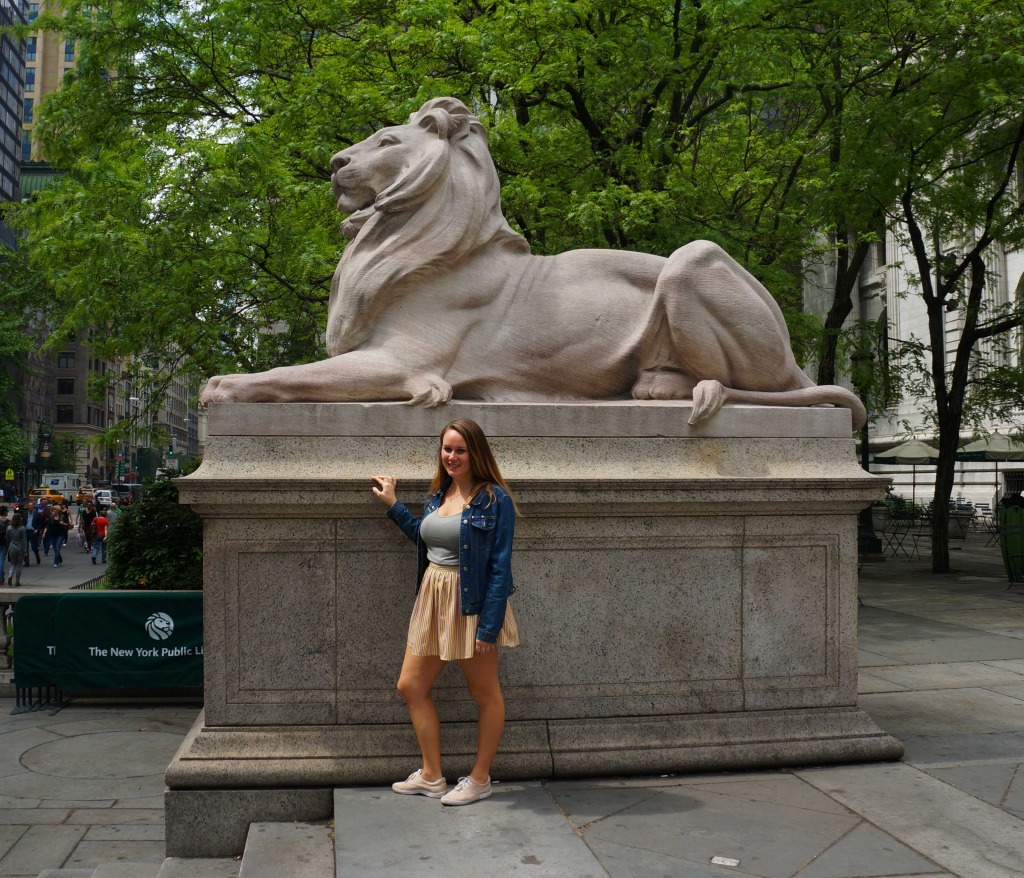 Some of the film locations we passed included: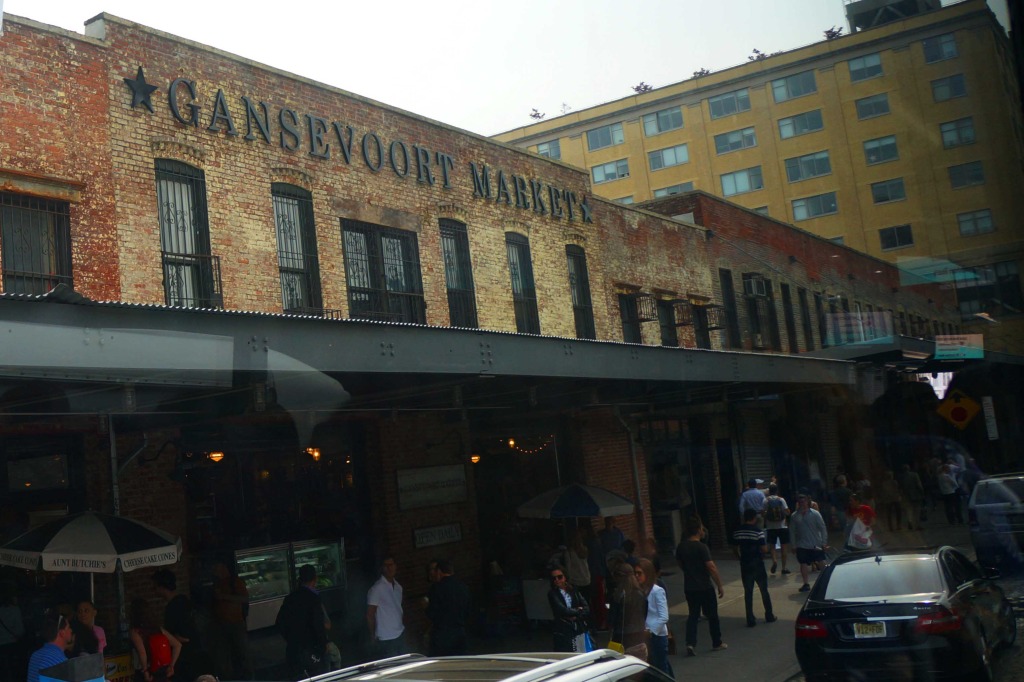 My favorite stop on the tour was in Greenwich Village. Here we got to walk past Carrie's brownstone stoop and check out the trendy boutiques on Bleecker Street.
The second-to-last stop of the tour is Onieal's Grand Street Bar, better known as Steve and Aidan's bar, where my friends and I got to get into the spirit of the show and enjoy a pink cosmopolitan.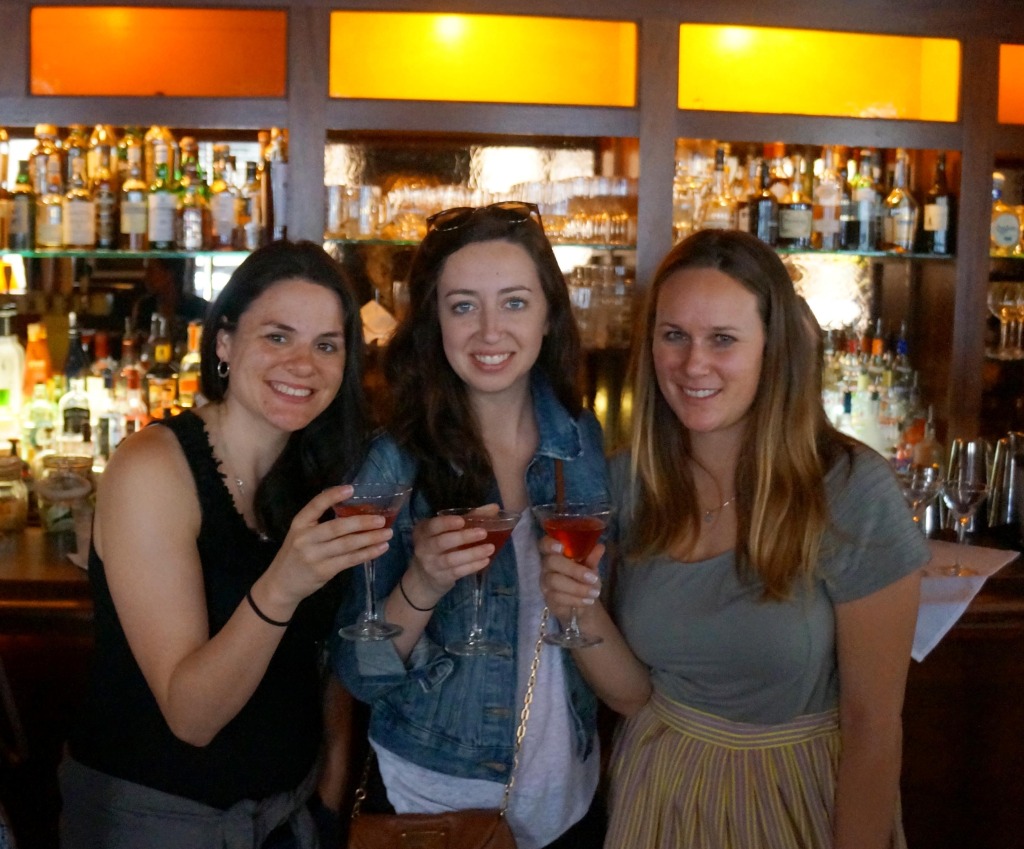 Discover New York's Historic Neighborhoods
Sure this tour has cupcakes, cosmos and Carrie-filled commentary, but the real highlight of the tour for me was the chance to visit some of New York's most iconic and historic neighborhoods, including:
Midtown – the busiest single commercial district in the United States.
Meatpacking District – formerly home to the largest collection of slaughterhouses, is now NYC's most fashionable neighborhood with its high-end boutiques.
SoHo – South of Houston street, this area is home to many art shops and famous for shopping and cast-iron architecture.
West Village – West Side's bohemian lifestyle center with classic artist's lofts and residential towers.
Little Italy –Italian restaurants and shops galore, once home to the most powerful members of the Mafia.
While walking the streets of these historic neighborhoods, I came to understand New York in a way I hadn't before, despite my many visits.
We see New York so often on screen, but unlike the backlots of Hollywood, it isn't a film set. New York is a living, breathing city where real people live, individuals with their own stories just as poignant, relatable and moving as those of the characters in Sex and the City. 
Passing the Brownstones on Perry Street, I couldn't help but daydream about living here and bringing to the city one more small storyline of my own. Hey, maybe someday I will move here and begin my search for the two C's – coffee (iced) and career.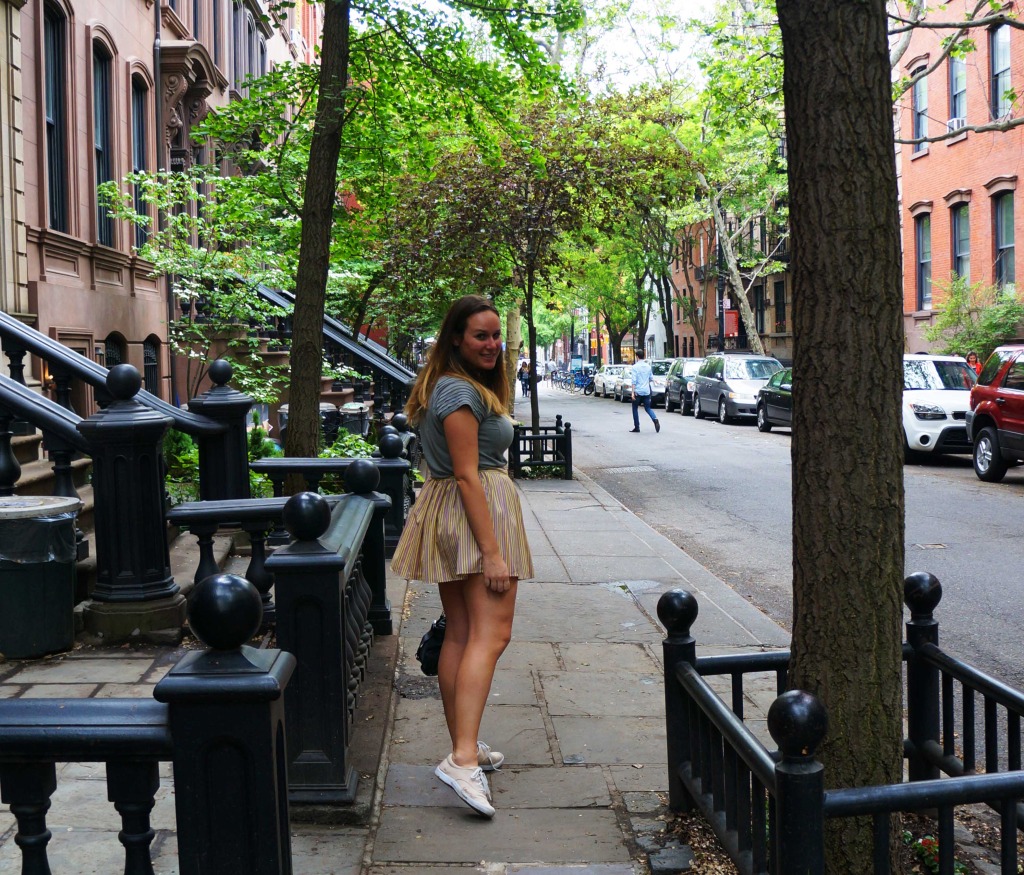 The Sex and the City Hotspots Tour, presented by On Location Tours, the world's largest movie and film tour company, departs twice daily. Book your tour here. Sex and the City isn't your thing? On Location Tours offers a host of tours to sights from different movies and television shows including the Sopranos, TCM Classic Films, and Gossip Girl.
Note: On Location Tours provided me and my friends with complimentary tickets. However, all thoughts and opinions are my own. Yes, a man in New York really did call me Lindsay.