Fear
It's December 2006. I've just turned 21, I'm by myself in Paris, and I'm absolutely terrified.
I spent the past three days touring the City of Lights with a friend I met studying abroad in England.  She served as our guide, planning our days, bringing us —unscathed—from London to Paris, navigating our way through the city, a Lonely Planet guidebook in tow.
But she has left a day early to fly back to the States, and I am alone.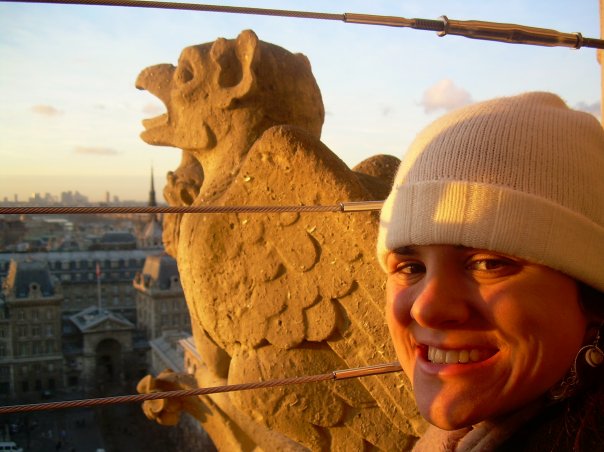 I linger in my hostel, leafing through the guidebook, wondering what I'm going to do.  I decide to try to venture to the Musée de Cluny, home of the famous Lady and Unicorn tapestries.  It doesn't seem too far away on the map. It should be doable, right?
Right? It's not doable.  I walk for what feels like miles until I realize that I'm completely lost and I have no idea how to read a map.  Panicked, I search for something, anything familiar—aha!  A Starbucks.  I go inside.  When it's my turn, I try to order a caramel latte in my awful high school French.  I'm doing well until the cashier fires a quick question about me.  "P-pardon?" I stammer.
She asks me another question.  There's a line forming behind me, a very long line. I stare at her blankly.  "Sorry, uh…parlez-vous anglais?"
She doesn't—not a word.  I've created a fiasco.  She yells across the sound of brewing coffee and of ice being crushed in a loud blender to two of her coworkers.  Finally, one of them comes over.  She speaks English and we're able to complete the transaction.
When I finally get my coffee, I leave quickly and circle around and around until I finally find my hostel.  I'm done trying to get around Paris, tapestries be damned.
Searching
It's December 2013. Eight years after my first trip, I'm back in Paris. This time, I'm almost 30 and at the start of a 15-day trip across three countries.  I'm older and (hopefully) wiser, and after living in Madrid the past three months without a functioning smartphone, I  have learned how to read a map.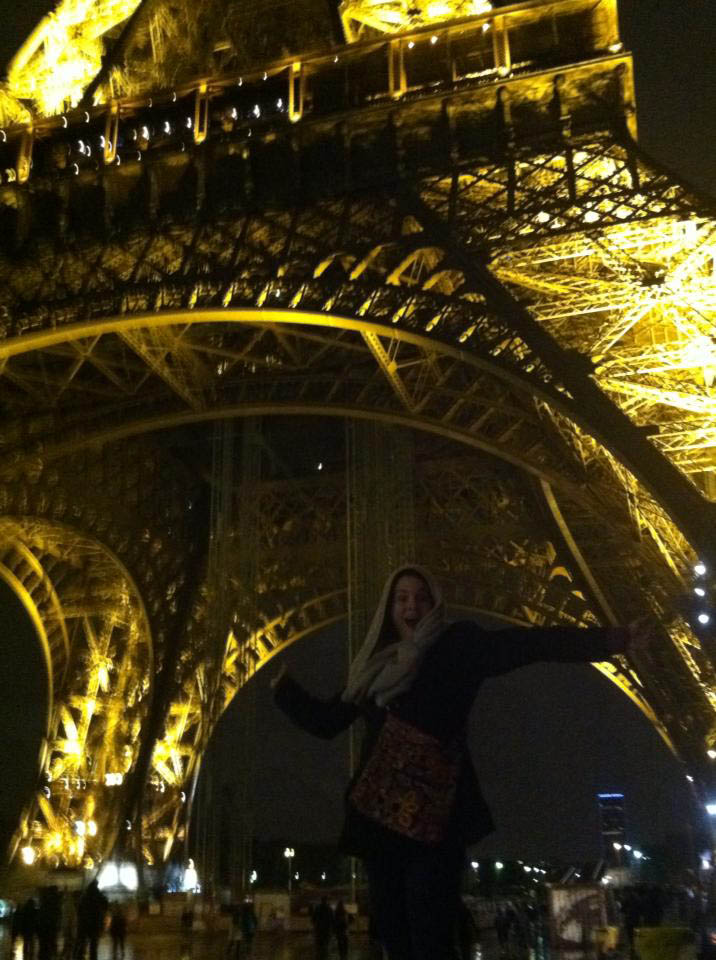 I have a day to myself in Paris, and this time I relish it, effortlessly taking the Metro from my hostel in Montmartre to the Catacombs. I join the long line, hoping to dissolve into the pleasant background hum of foreign voices.  No dice.  I end up sandwiched between two groups of loud Australians, and of course I understand everything they say.
At first I'm annoyed.  I don't want to think; I just want to be alone with my thoughts.  But later, I'm intrigued despite myself, and suddenly desire companionship.  I introduce myself to the Australians.  They're friendly and smiley and interesting, and our lively conversations make the hour-long wait fly by.
After my visit to the Catacombs, I decide to walk all the way to my hostel back in Montmarte.  It'll be a long trip that will take the rest of the day, but I'm happy to spend a day just walking, pretending I'm Henry Miller.  Along the way, I buy some lychees and nuts from a small grocer's, and I can't help but smile.
Party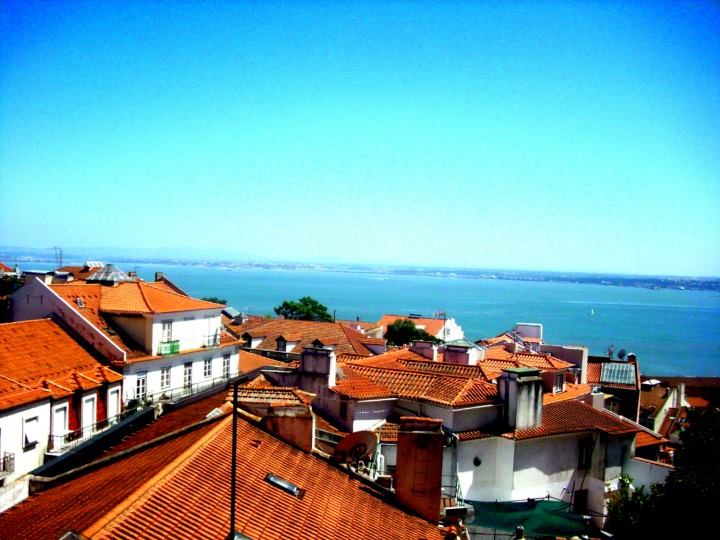 It's July 2014. After a year in Europe filled with solo travels, I'm in Lisbon. Portugal is my last destination after my year abroad and in three days I will fly back to the United States.
I stay at a popular hostel in the heart of the city that had positive reviews on TripAdvisor.  I soon come to understand why it received such a high amount of stars it was awarded as it's one of the best hostels I've ever stayed in.
I meet a group of other solo travelers, and we bond together in our solitude.  Our group includes a 20-year-old Brasilian who's spent the past six months studying abroad in Scotland, a loud, hairy, multilingual American who just graduated from a fancy Ivy League university, two 19-year-old uni students from the UK who bring different girls back to our hostel room each night, a quiet blonde from Germany, and a Canadian Ph.D. student who's come to Lisbon to present at a conference.
I want to stay inside, but the two Brits convince me to drink with them.  "I'm too old," I protest.
"Drink!" the say, nonplussed, and give me a glass of Vodka and orange juice.
We head out to find a club, but end up following the tail end of a bar crawl to two bars. Drinks are bought and a variety dance styles brought to the floor.  I bump and grind with the Brasilian, with the other American, with both English boys at the same time.  Greg swing dances with me even though the music is bossa nova.  Shot, shot, shot!
We're young and it's hot and the city is pounding with life.  We're all alone but we've found each other in the midst of the crowd.  We'll never see each other again, but we'll remember this time for the rest of our lives.
About Michelle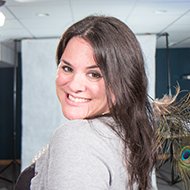 After working in the social services sector for five years, Michelle Philippon moved to Madrid, Spain, to    become an English language assistant in an elementary school. She is now back in the United States,  working in business development in the Midwest.  A recovering Anglophile, she developed a love of Rioja wine, tinto de verano, chorizo, pintxos, paella, and gazpacho while living in Spain, but continues to enjoy BBC dramas, British modernist literature, and tea time. Follow her on Twitter or on Instagram.
About Women Who Travel Solo
Women Who Travel Solo is a weekly column that shares the stories of women's solo travel adventures in hopes of spreading the message that travelling alone is not only safe, but wildly rewarding. Inspire other women to travel solo by sharing your story with Something In Her Ramblings. Email Lauren at lsalisbury24@yahoo.com.