After ringing in the New Year with friends in Washington D.C., I kicked off 2016 with a trip to Florida to attend a beach-side wedding in St. Pete Beach on the Gulf Coast. I flew into Orlando, my former home for three years when I worked at Walt Disney World Resort. Since I had to be back to work in Costa Rica, I only had three days to spend in Central Florida, and between the wedding, catching up with old friends and of course visiting one of my favorite theme parks, there was a lot to squeeze in.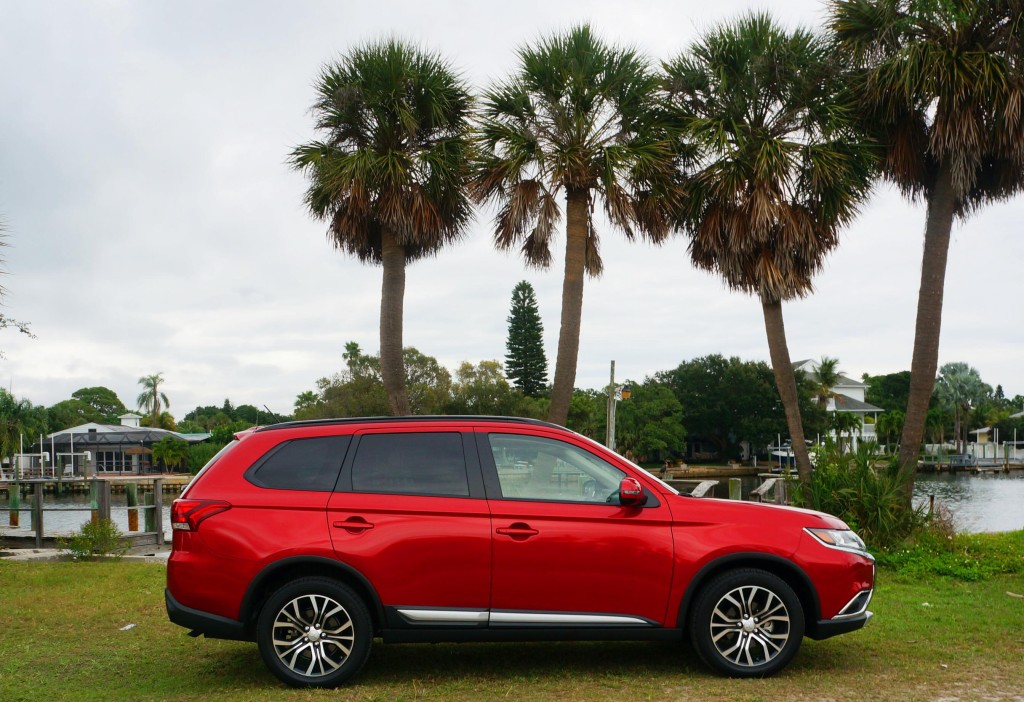 With such a busy schedule and limited time, I needed a car that was easy to drive so that I didn't waste precious time trying to figure out how to operate it. My itinerary also involved a lot of highway driving and long distances, so I also needed a car that would give me a lot of power and gas mileage. I found all I was looking for and more in the Mitsubishi Outlander SEL.
Review Mitsubishi Outlander SEL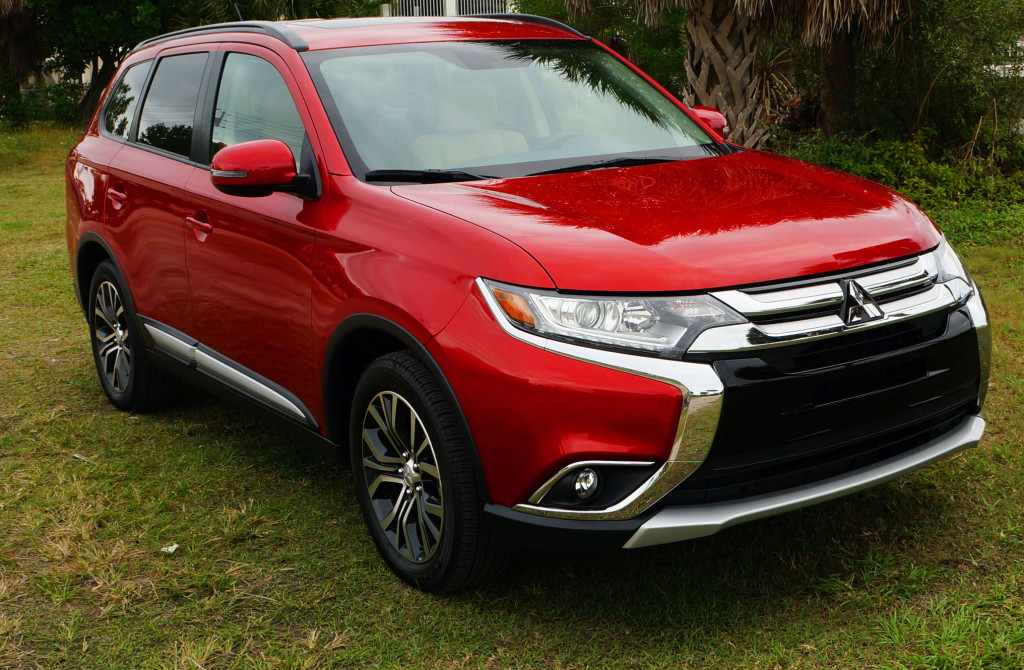 The 2016 Mitsubishi Outlander SEL is a 4-door SUV that seats seven passengers. Standard features include leather seating surfaces, an 8-way power adjustable driver's seat, one-touch start/stop engine switch and back roof rails. There's also a FAST-Key passive entry system and a touch screen display with a rear view camera.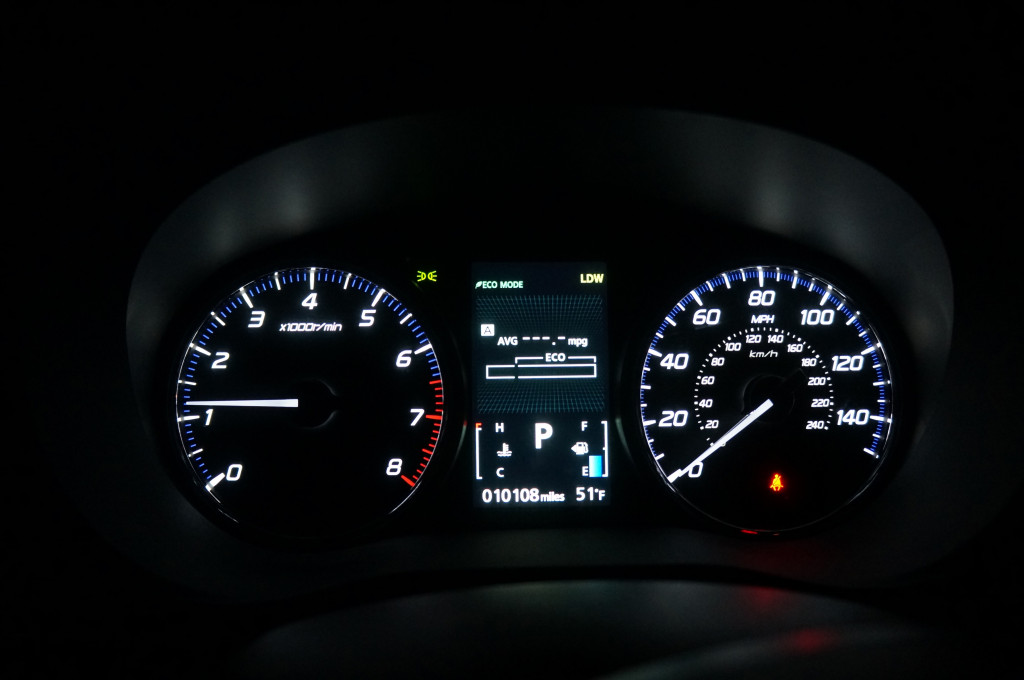 The crossover SUV comes with a revised 4-cylinder engine, electric power steering and front-wheel drive. The vehicle gets 31 miles per gallon for highway driving and 25 miles per gallon for city driving. The sleek SUV comes in a variety of sharp colors, including rally red, the color of the vehicle that I got to drive.
My Favorite Features
The Outlander can be customized with the exact trim, color, accessories and special features you desire.
My favorite feature of the vehicle had to be the power glass sun roof. I don't get a lot of sun during my normal life sitting in an office in the rainforest, but during my visit to Florida there was plenty of sunshine. Opening the sunroof during my drive allowed me to soak in the sun's warm rays while on the road.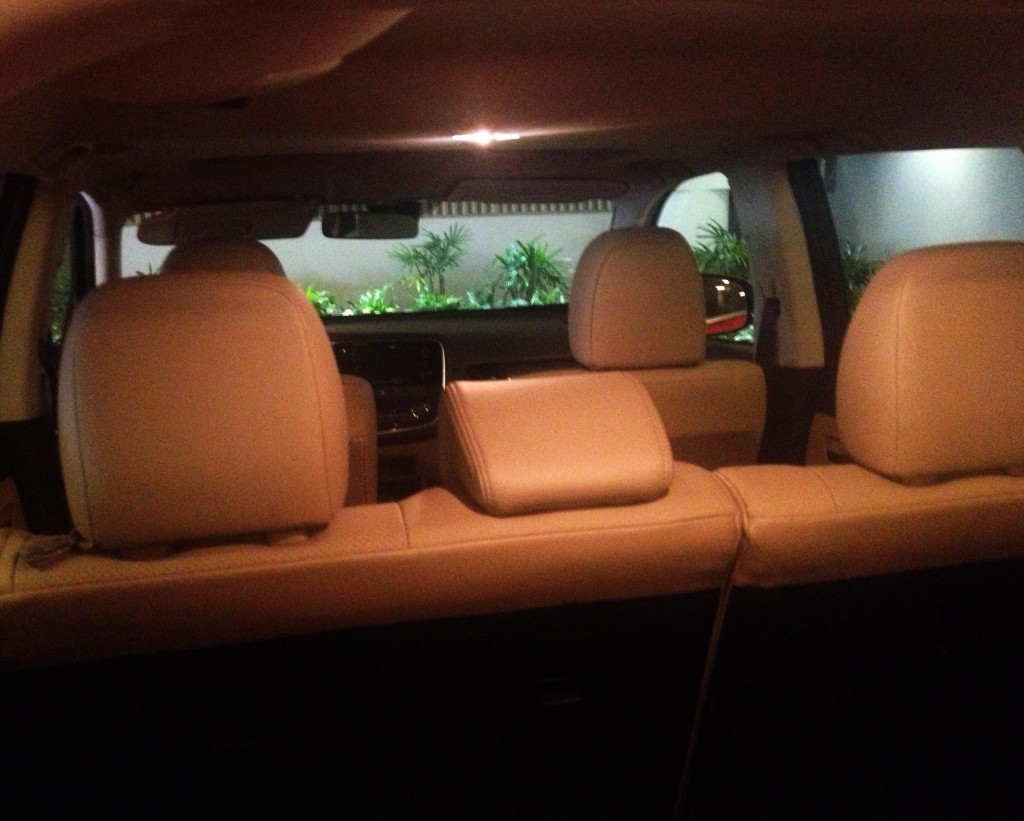 I also really appreciated the spacious trunk. I slept at three different places each night of my stay, so I was basically living out of the car. The large trunk provided me with plenty of space to lay out my clothes for the wedding so they didn't get wrinkled and also organize my belongings outside of my suitcase. Although it was just myself in the vehicle this trip, I could see the trunk fitting belongings for my whole family of five if we were to road trip together in the Mitsubishi Outlander.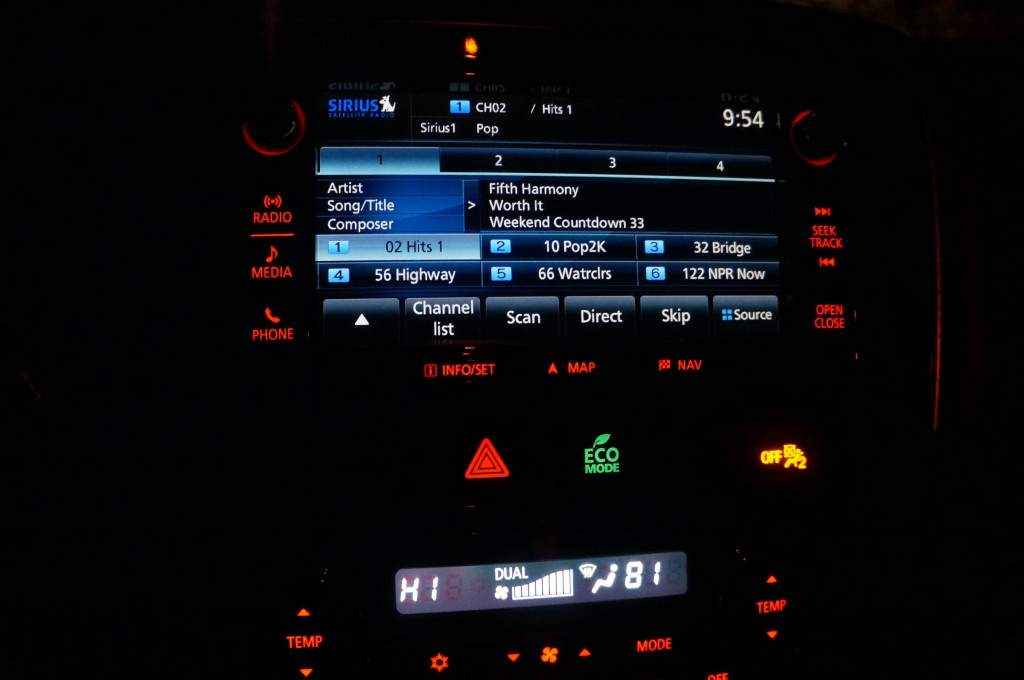 Since I was on the go so much and didn't have much time to sit and plan my route ahead of time, the built in GPS system made it easy to just plug in my destination and go. The USB outlet allowed me to charge my phone while driving so I didn't have to worry about finding a wall outlet when I stopped.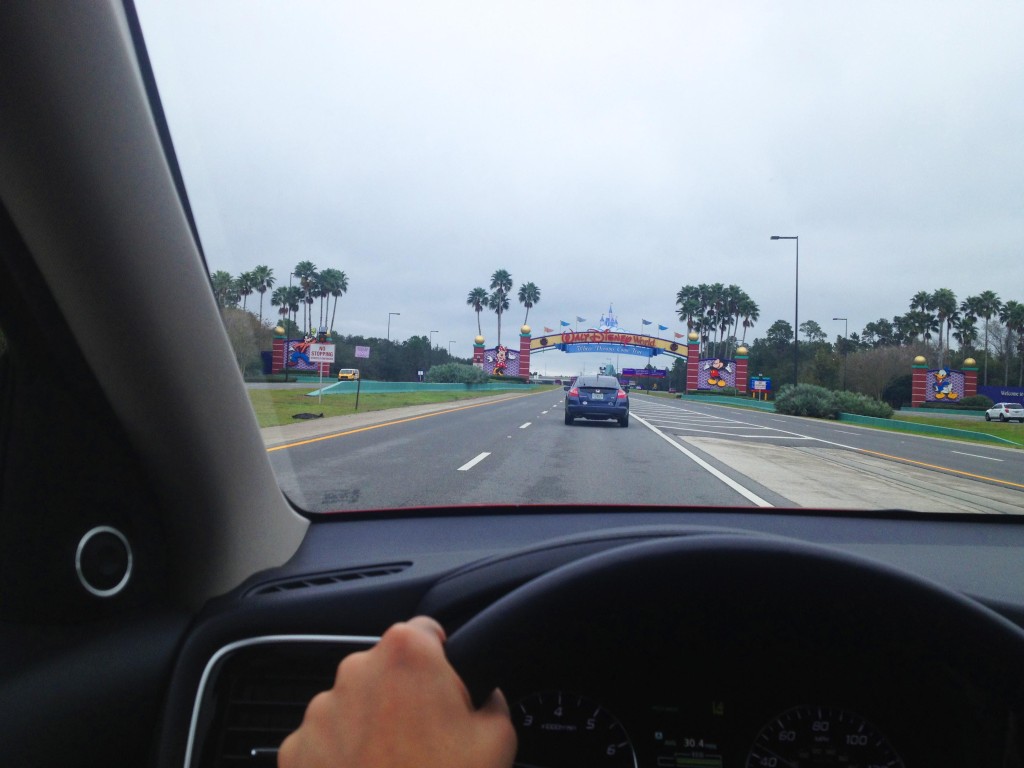 On my last full day in Florida I visited Disney's Hollywood Studios. Unfortunately, this was the only day it rained and I didn't bring any rain gear. Wanting to hit as many attractions and shows as I could in my limited time, I stayed out several hours in the rain. Cold and damp, I crawled into the vehicle afterward and soon found warmth in the efficient heating system and heated seats.
Mitsubishi Puts Safety First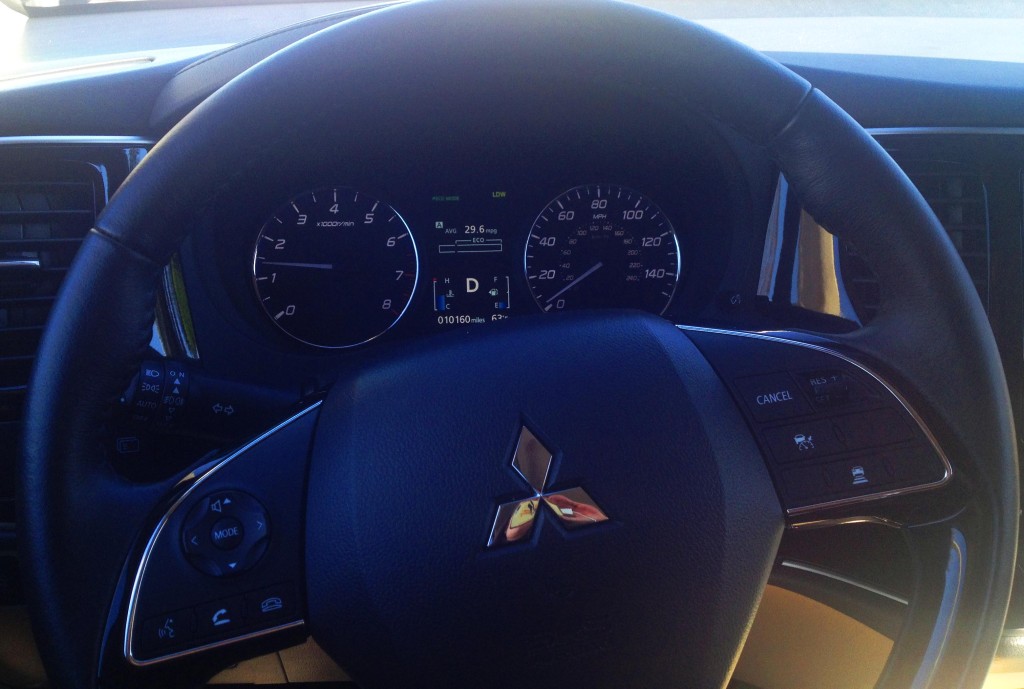 As a driver, safety is important to me and, as a manufacturer of vehicles, it is of the utmost importance to Mitsubishi as well. The Mitsubishi Outlander comes with a 10 year/ 100,000 mile powertrain limited warranty.
The body of the vehicle is constructed using Reinforced Impact Safety Evolution which provides enhanced passenger protection by efficiently absorbing energy in the event of a collision.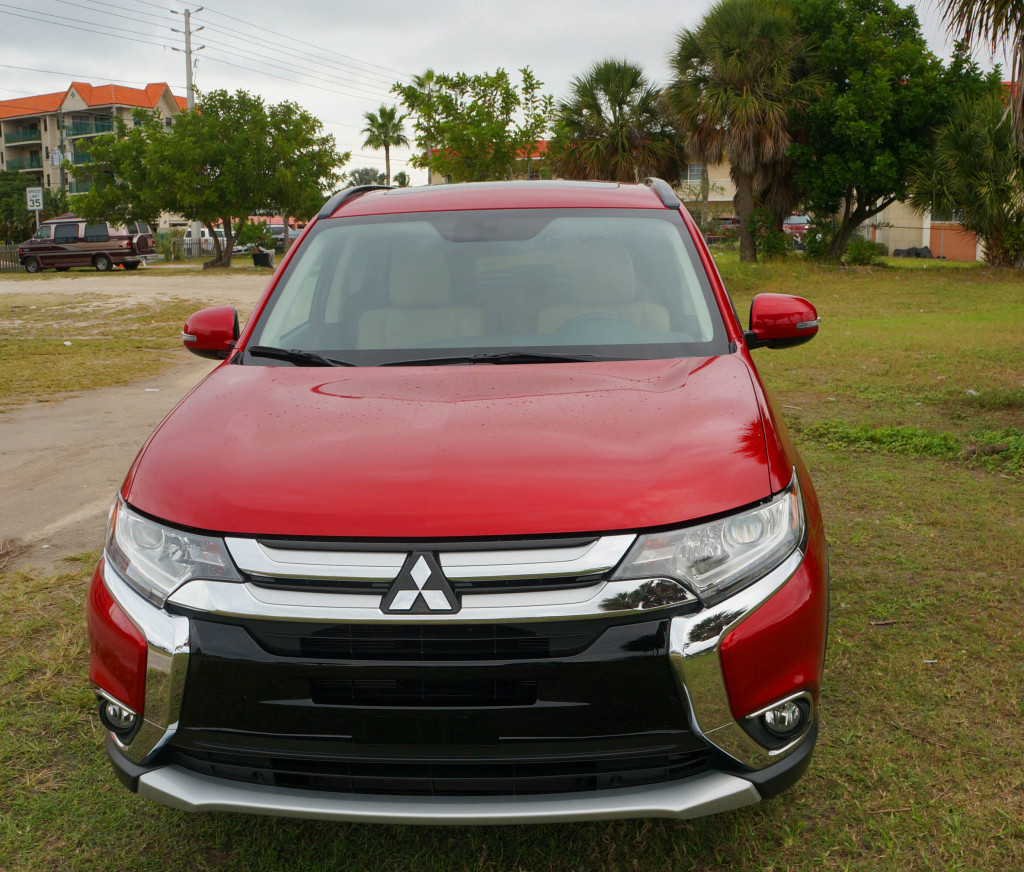 Drivers also get extra assistance in driving safely with the Lane Departure Warning system, which alerts you if you leave your lane unintentionally, and Adaptive Cruise Control, which alerts you if you are not within safe driving distance of the vehicle ahead. The Forward Collision Mitigation system can also help drivers avoid accidents by automatically applying the brakes when necessary.
Note: I received a 2016 Mitsubishi Outlander Sport to test drive. However, all thoughts and opinions are my own.